Syrian Christian Leaders Condemn ISIS Bombing That Killed 16 at Christian-Owned Restaurants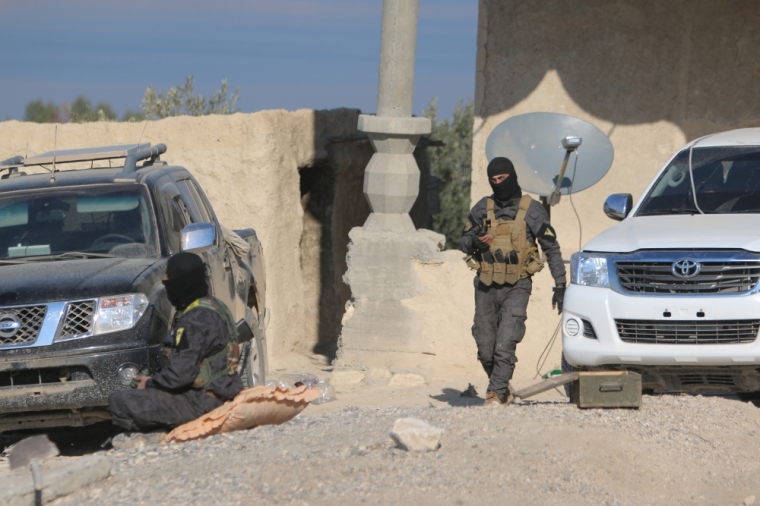 Christian leaders in the Assyrian-Syriac Churches have issued a joint statement condemning the Islamic State terror group's New Year's Eve attack on Christian-owned businesses that killed 16 people in the Syrian city of Qamishli.
"We dedicate this evening to prayers for the victims of those attacks," the Christian church coalition said in a Jan. 1 statement, according to ARA News. "We pray for our region and country amid the bloody war that claims lives of civilians everyday."
Syrian Catholic Patriarch Ignatius Joseph III Younan told the Catholic News Service that the suicide bombings serve as a "sinister message" from Islamic terrorists to Christian Syrians.
"Most victims were young people willing to welcome the New Year with hope and joy," Younan told the Catholic News Service, adding that "in tears and gloomy hope, Christians of Qamishli welcomed 2016."
"It was a sinister message the terrorists wanted to send to the Christians of this city, sowing death and tears," Patriarch Younan continued, adding that the "unprecedented terrorist massacre [was] a message of horror so far to the entire Christian community in this war-torn country for the past five years."
Of the 16 killed on the Dec. 30, 2015, terror attack in a Christian neighborhood in Qamishli, 13 were Christian. An additional 40 people were injured in the attack, the Catholic News Service reports.
The attacks targeted two Christian-owned restaurants in the neighborhood, including the Miami and Gabriel restaurants.
According to The Telegraph, the attacks marked an end to a year of terror and violence in Syria, with more than 55,000 people being killed in 2015, according to the Syrian Observatory for Human Rights.
The watchdog group said in an end-of-the-year report that 55,219 people have died in Syria in 2015 as a result of the country's civil war, with 2,500 of those deaths being children.
Syrian Prime Minister Wael al-Halqi released a statement denouncing the recent attacks, describing IS militants as members of "criminal gangs" wreaking brutal havoc on innocent civilians.
"These terrorist explosions will make us more determined and firm for confrontation to liberate every part of Syrian land," al-Halqi added, as reported by the SANA state news agency.