ISIS Declares 'State of Emergency' After Losing Ground to US-Backed Kurdish Forces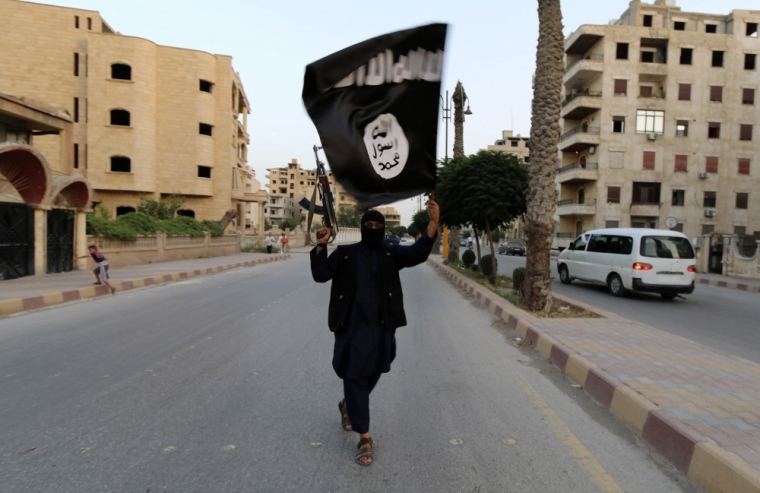 Islamic State has declared a "state of emergency" in the Syrian city of Raqqa, the de facto capital for the terror group's self-declared Caliphate, taking seriously an announcement made by the U.S.-backed local Kurdish forces that they plan to attack the militants' stronghold.
Leaders of Islamic State, also known as ISIS or ISIL, IS and Daesh, took the decision to intensify security measures and deploy hundreds of militants around Raqqa to guard the city from a possible attack by troops of the Kurdish-led Syrian Democratic Forces, according to ARA News.
"The group has moved its security headquarters to confidential locations inside Raqqa, beside deploying hundreds of fighters in the city suburbs," the news website quoted an anonymous local media activist as saying.
The source also said that an IS military commander told him the terror group is prepared to protect Raqqa against any offensives by "the crusader coalition and their mercenaries."
"We have seen this declaration of emergency in Raqqa, we know this enemy feels threatened, as they should," U.S.-led coalition spokesperson Col. Steve Warren told CNN. "They see the Syrian Democratic Forces, along with the Syrian Arab Coalition, maneuver both to their east and to their west. We've had reports of ISIL repositioning both their combat capabilities, and we've seen reports of them repositioning personnel … either within the city of even out of the city."
On Saturday, Syrian government troops managed to resist an IS attack on a hospital in the eastern city of Deir ez-Zor. In the attack, IS killed at least 35 members of the government forces, but also lost 50 of its own fighters, according to the U.K.-based Syrian Observatory for Human Rights.
Meanwhile, a mass grave of IS victims was found in the Suluk town, about 30 miles from Raqqa and which was controlled by IS until recently.
"We discovered thousands of bodies of innocent victims in the ravine," a Kurdish commander told RT.com. "They would bring those still alive to the precipice, blindfold them and shoot above their heads to scare them. People would then start running and fall over the edge. They'd bring the bodies and others, covered in blankets, and throw them off. The proof is these bones and the blood that's there. Nobody knows how deep the gorge is."
IS, an offshoot of al-Qaeda, is now being seen as much weaker than before.
In Iraq, IS has lost almost half of the territory that it once held after it swept across the country in June 2014, a Pentagon spokesman said Monday.
"The number right now in Iraq is about 45 percent of the territory they once held has been recovered," spokesman Peter Cook said, according to Newsweek. "The number in Syria is anywhere between 16 to 20 percent."