If ISIS Exterminates Christians the World 'Has No Hope,' Warns Congressman
ISIS' 'Twisted Ideology, A-Century Barbarism With 21st Century Weaponry' a Threat to All Civilization, Says Rep. Fortenberry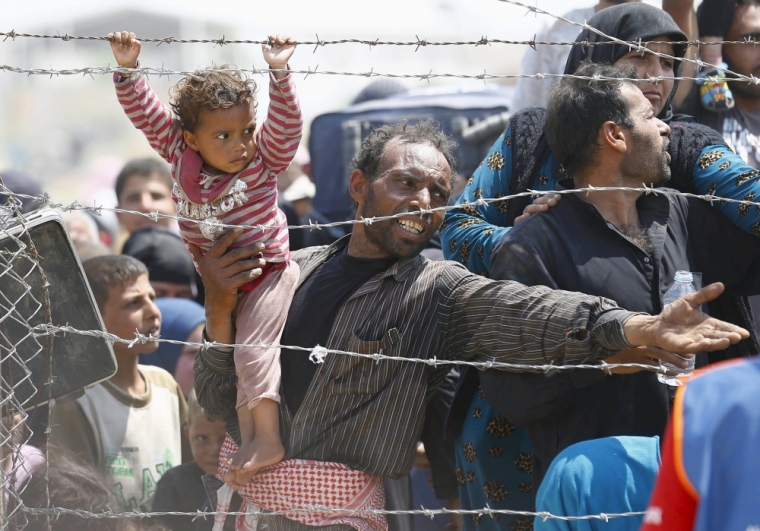 A U.S. congressman who played a vital role in persuading the government to label the Islamic State's slaughter of religious minorities a "genocide" has warned that the world has "no hope" unless the terror group is stopped from exterminating Christians and the other minorities it is targeting.
Congressman Jeff Fortenberry, R-Neb., co-chair of the Caucus on Religious Minorities in the Middle East, said in a lecture event at the Family Research Council on Thursday that there are still "people of goodwill left in the world," who are willing to sacrifice and defend the "rich tapestry of various religious traditions" that make up the Middle East.
"ISIS' attempt to exterminate this with their twisted theology, with their a-century barbarism, unfortunately with 21st century weaponry, is not only a threat to human dignity, it's a threat to the very stability of the Middle East in the future, and the principles of civilization itself," Fortenberry said.
The event, titled "The Genocide Resolution: Responding to ISIS and Threats to International Religious Liberty," highlighted Fortenberry's measure in the U.S. House of Representative that was voted on 393-0 back in March to designate IS' assault of religious minorities in Iraq and Syria a genocide.
The measure led to Secretary of State John Kerry finally agreeing to use the term at a press conference in March to describe what Christians, Yazidis, and Shi'ite Muslims are suffering through.
"Daesh is genocidal by self-proclamation, by ideology and by actions — in what it says, what it believes and what it does," Kerry said at the time, using another term for IS.
Fortenberry, who is also a member of the House Appropriations Committee and serves on three subcommittees, including Energy and Water, Military Construction and Veterans Affairs, and State and Foreign Operations, told the attendees at the FRC event:
"The promise of peace seems very far away, but you keep working steadily with good and uplifting attitudes, and that's sometimes tough in the environment we're in."
He added: "You cannot deny reality, that ISIS is systematically attempting to exterminate Christianity, to exterminate the Yazidi community, to exterminate other religious minorities in vast areas in Iraq and Syria."
The congressman from Nebraska said the House vote reflects the unwillingness to tolerate "indifference" on the issue anymore, and said the measure creates a gateway for further policy considerations.
He said those considerations include the right to press for a way for persecuted minorities to return to their homelands once there is more security in the area, and also to create safe havens within the embattled countries, where people will be protected by military power.
"If one group of people can exterminate another in the name of so-called religion, the world has no hope," Fortenberry warned.
He said the world must continue to work for stability and for a change of government in Syria, calling President Bashar al-Assad a "brutal dictator." He warned that it would not be right to justify Assad's regime by way of the common goal of defeating IS, but it would also not be right to create a vacuum of power that would empower the terror group further.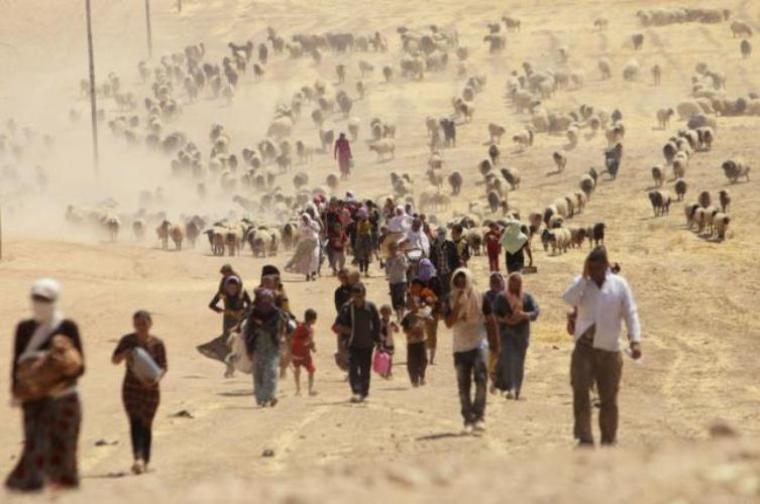 Fortenberry shared a personal story of a Yazidi man who had returned to his home town after it was recently liberated from IS, only to find the church that once stood near his home destroyed and in rubble. The man decided to honor his Christian neighbors by planting a cross at the site of the church, which Fortenberry said shows that the Yazidis are a people dedicated to peace.
The congressman revealed that several Yazidi families that helped the U.S. armed forces with translation work have since been granted relocation to Nebraska, and they expressed their thankfulness to Fortenberry's efforts by holding a celebration in his honor.
Fortenberry said he told the Yazidis: "Continue to be good Americans, continue to integrate into the communities, to make contributions to your families' well being, and the vitality and the diversity of the community, just like you're doing."
Following the lecture event, the congressman took a few questions from reporters, including one centered on what should America's policy be toward refugees.
Fortenberry outlined a few key principles in his answer: "First of all, people have the right to have their life protected. Secondly, we, along with other countries, must attack the unjust structures that are forcing people to flee. But third is — there can be no charity without order."
He warned that Europe, which saw millions of refugees enter its borders, has been greatly struggling to keep order and ensure the safety of its citizens and the well-being of the migrants, and suggested that the U.S. must avoid such a scenario.
Fortenberry insisted that while the humanitarian impulse is to help people, creating permanent refugee camps is not the proper way to do that.
"The transition of forms of governance that are inclusive and protective of minority populations so that they can make a right on-going contribution to the well-being and flourishing of these societies is also a value proposition that I believe has to sit side-by-side with security and economic propositions," he said.
"You want stability in the world, you have to start with values. Then you build it out from there in terms of governance and economics and security, [which] should all be about reinforcing that value," he concluded.
Fortenberry's full speech is available on the FRC Youtube website.