ISIS Fighters 'Three Times as Many' as CIA Feared; 10 Arab Countries Join US in Fight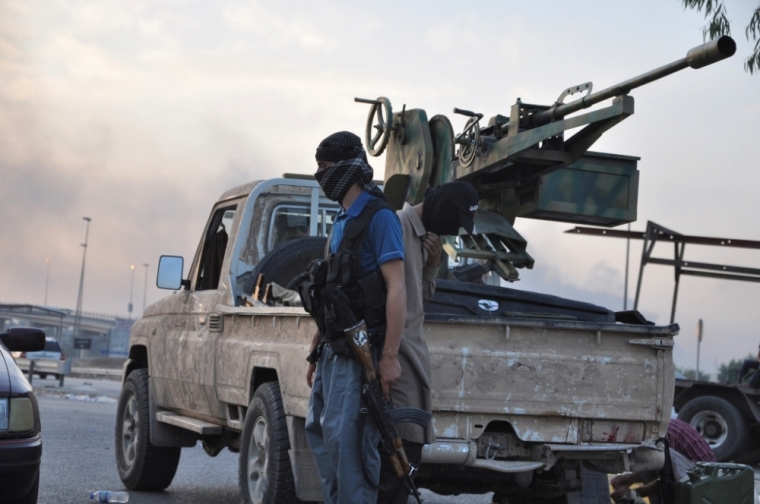 There might be as many as 31,000 fighters in terror group ISIS' army, the CIA has said, which is three times more than it previously feared. Ten Arab countries have meanwhile said that they will be helping the U.S. in the war against ISIS.
"This new total reflects an increase in members because of stronger recruitment since June following battlefield successes and the declaration of a caliphate, greater battlefield activity, and additional intelligence," CIA spokesman Ryan Trapani said, according to BBC News on Friday.
ISIS has captured a number of cities across Syria and Iraq; it has attacked minorities including Christians, and has directly threatened the U.S. in videos showing the beheadings of two American journalists.
The U.S. has carried out more than 150 airstrikes against ISIS in Iraq, and has sent arms and advisers to help the Iraqi government and Kurdish forces. Other counties, including Britain, have contributed humanitarian assistance to the region.
Meanwhile, 10 Arab countries pledged to help the U.S. in its fight against the terror group.
Following a meeting with Secretary of State John Kerry in Saudi Arabia, ministers representing Bahrain, Egypt, Iraq, Jordan, Kuwait, Lebanon, Oman, Qatar, Saudi Arabia and the United Arab Emirates all said that they will provide both military support and humanitarian aid.
The Arab countries said in a joint statement that they "shared commitment to stand united against the threat posed by all terrorism" and said that they had discussed a strategy to "destroy" the terror group wherever it operates.
"The region recognizes the danger that has been unleashed and they are full-throatedly ready to deal with that and that is why they committed today to take the actions they have committed to," Kerry said.
The announcement comes following a major speech by President Barack Obama on Wednesday, who revealed that the U.S. will lead a broad coalition of "friends and allies" against ISIS, or the Islamic State as it is also known.
"Any time we take military action, there are risks involved, especially to the servicemen and women who carry out these missions. But I want the American people to understand how this effort will be different from the wars in Iraq and Afghanistan. It will not involve American combat troops fighting on foreign soil," Obama told the nation.
"This counter-terrorism campaign will be waged through a steady, relentless effort to take out ISIL wherever they exist, using our air power and our support for partner forces on the ground. This strategy of taking out terrorists who threaten us, while supporting partners on the front lines, is one that we have successfully pursued in Yemen and Somalia for years," he added.
U.S. military officials told Fox News on Thursday that Obama has also approved airstrikes on individual ISIS leaders for the first time.
White House Press Secretary Josh Earnest added that the president is "actively engaged" in selecting possible ISIS targets that are "available."
"The president has gotten guidance about targets that are available and would be critical to denying ISIL a safe-haven both in Iraq and in Syria," Earnest said, noting that the White House has identified targets through ramped up "intelligence, surveillance and reconnaissance assets" in the region.