ISIS Forces Attack Christians Who Speak Aramaic, Language of Jesus Christ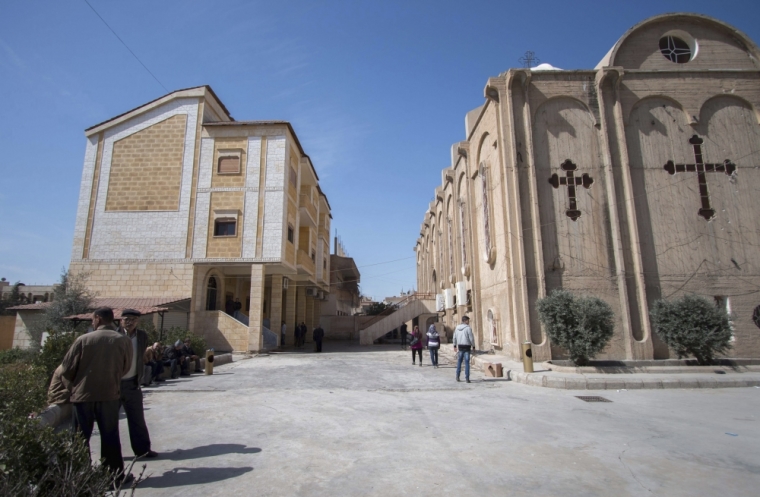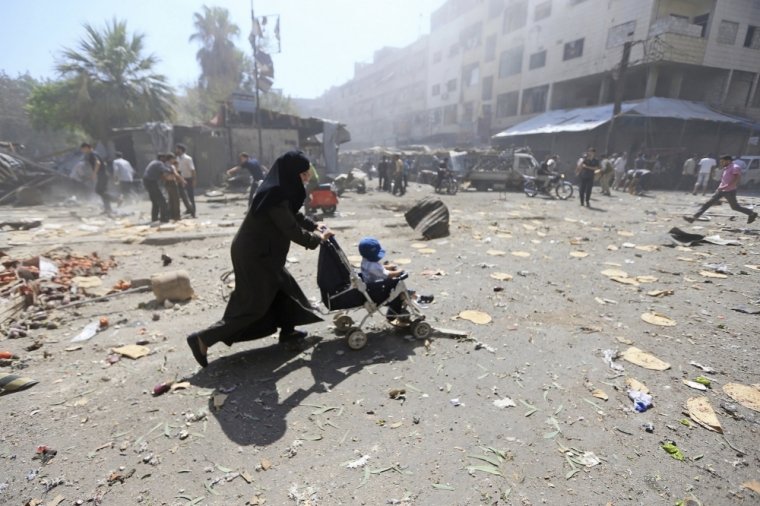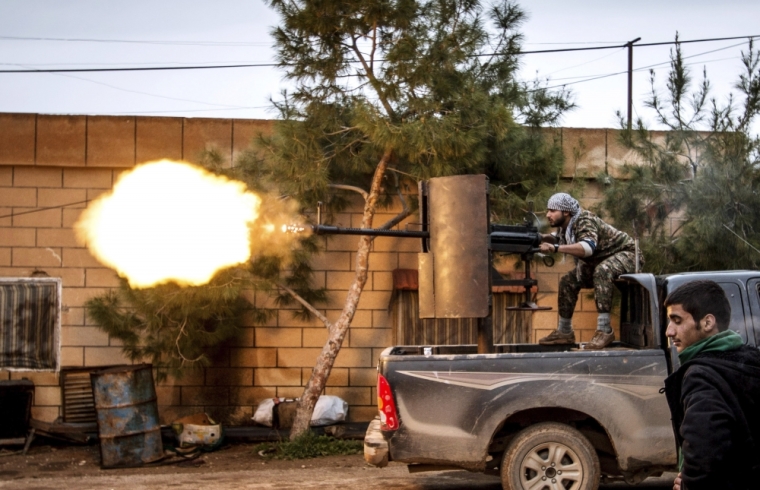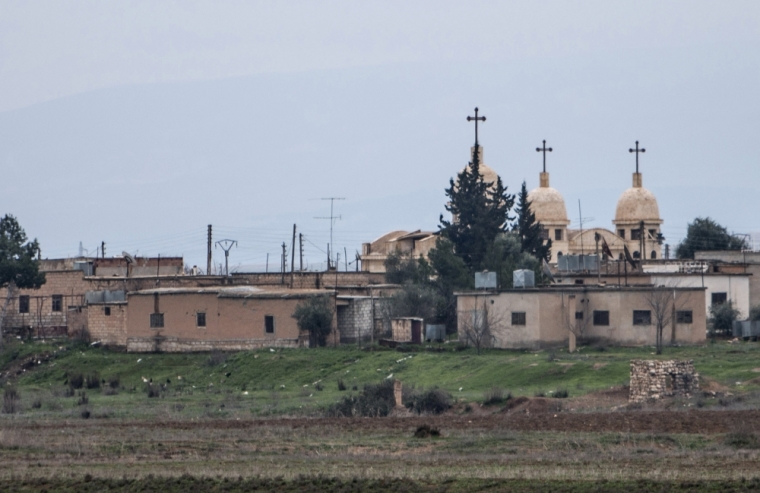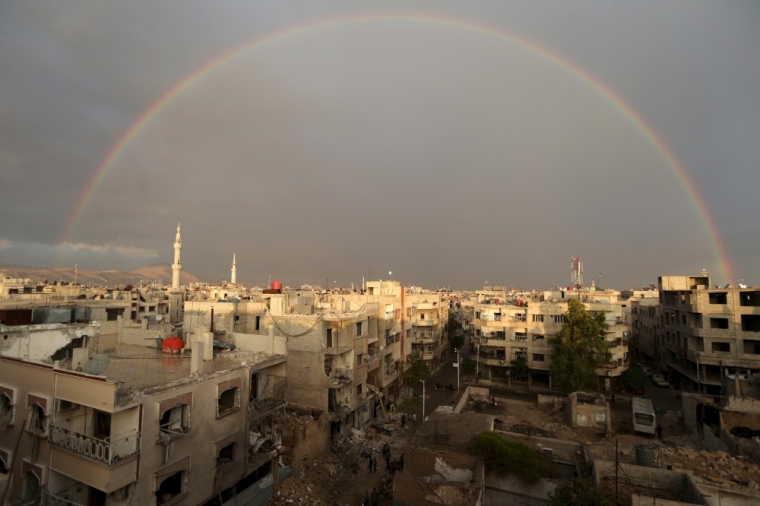 View Photos
The Islamic State continues its march into Syria with its sights set on the town of Sadad, which consists of a large population of Syriac Christians who speak Aramaic, the language of Jesus.
According to Newsweek,500 Christian fighters, with the help of some Muslims, have so far prevented IS radicals from overrunning the majority Christian town. IS has already captured the town of Mahin, only 5 miles away from Sadad, which has provided the terror group a base of operations for renewed attacks against Sadad.
The head of the Syriac Orthodox Christian Church, Mor Ignatius Aphrem Karim II, who is headquartered in Damascus, visited the region to boost the morale of Christian fighters who are trying to stave-off the further advancement of IS. According to Karim, the Christian population has dwindled from 15,000 to 2,000 due to families fleeing ahead of the advancement of the extremist group.
"IS advanced toward Sadad but they were not able to enter Sadad," declared Karim. The young people in Sadad, with the help of some armed groups, were able to fight back and push IS back to where they started. They are helped by some groups coming from different parts of Syria also.
"It was emotional but it was also very encouraging to see our young people determined to defend their land and stay in their homeland," Karim declared during the visit. "To see them ready to fight and to sacrifice for their land, I think that's what's very meaningful, that made me very proud of them."
Sadad previously fell to IS in 2013, but was recaptured by the Syrian Arab Army. During that attack it is believed that at least 45 Syriac Christians, including women and children, were massacred by the jihadists who, at the time, were receiving support from Obama administration.
Mass looting and destruction of Christian property, churches and ancient texts by IS militants were also prevalent, with many homes completely burned to the ground.
The Syrian Orthodox archbishop of Homs, Archbishop Selwanos Boutros Alnemeh, told Catholic Charity Aid to the Church in Need that the cradle of their church is in a precarious state.
"We are afraid that ISIS, which God will hopefully prevent, will conquer the town. We would lose the centre of Christianity in our diocese," Archbishop Selwanos declared.
Sadad is an important town for IS, not only because the terror group has vowed to kill Christians in the region, but the town is an important traffic corridor, possibly giving the militants greater access to the flow of oil.
Several media outlets reported this week that the IS had released a group of 37 Assyrian Christians who were captured several months ago. Many of the freed captives were reportedly women, and described as elderly.
Father Luka Awad, assistant to the archbishop of Homs, offered a plea to the international community last week.
"The people there still speak Aramaic, the language of Jesus. Moreover, we have important churches there. It is really a center of our Christian heritage. Its loss doesn't bear contemplating. We truly are fearing for our cultural heritage."
"We beg the international community to put an end to this war," he added. "My people already experienced a genocide one hundred years ago, in 1915. Now, in the 21st century, we don't need another."