US Must Save Christians After Recognizing ISIS' Atrocities as Genocide, Persecution Watchdogs Say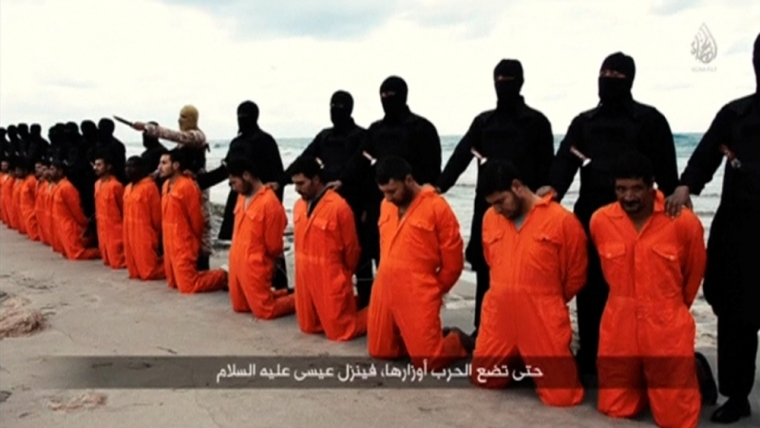 Several persecution watchdog groups have reacted to Sec. of State John Kerry's official recognition of the genocide being carried out against Christians and other minorities at the hands of the Islamic State terror group by calling it an important first step in providing urgently needed help and protection for decimated communities, if the U.S. follows up with real action.
Open Doors USA President and CEO David Curry said the biggest hope in the recognition of the gravity of the situation facing Yazidis, Christians and Shiite Muslims in Iraq and Syria is that it will prompt Western governments to act.
"Our hope is that this declaration of genocide will be a call to action for the United States and other Western governments to increase their aid on behalf of these persecuted populations," Curry said in a statement.
"Today's official recognition by the U.S. State Department of the genocide in Iraq and Syria is a great first step, but more must be done around the world to protect the men, women and children who face discrimination, torture or death simply for professing and practicing their faith," he added.
"We urge the United States to be the leader in bringing more relief and aid to those suffering for their faith at the hands of ISIS or any other oppressive regime."
Curry noted that Syria's Christian population has been decreasing dramatically. While population statistics vary, the Open Doors CEO said there are fewer than 300,000 followers of Christ in the war-torn country today, down from 1 million in 2011.
President Barack Obama had been placed under much scrutiny for refusing to officially designate the mass murders, rape and enslavement of minorities under IS a "genocide," but that might have changed on Thursday when Kerry said in a press conference that IS "is genocidal by self-proclamation, by ideology and by actions — in what it says, what it believes and what it does."
"One element of genocide is an attempt to destroy an ethnic or religious group in whole or in part. We know that Daesh (IS) has given some of its victims a choice between abandoning their faith or being killed. And that, for many, is a choice between one kind of death and another," Kerry added.
Alliance Defending Freedom International, which authored an extensive analysis of the issue as part of a report the Knights of Columbus provided to Kerry, called the designation aa big first step in protecting Christians and other minorities in Iraq and Syria.
"As a permanent member of the U.N. Security Council, the United States has an influential role to play in supporting a referral to the International Criminal Court to condemn and prosecute the perpetrators," said Douglas Napier, senior counsel and executive director of ADF International.
"Once it is recognized that genocide is happening, the 147 countries that are party to the U.N. Genocide Convention, including the U.S., have an obligation to do all they can to bring the killing of innocent people to an end."
International Christian Concern said that the atrocities being carried out by IS, including killing, enslavement, human trafficking, rape, and the destruction of entire communities, can be described by no other word but "genocide."
Nate Lance, ICC's Advocacy Manager, said: "Although there is uncertainty and disagreement regarding next steps, having the genocide designation in place raises international concern and solidarity against ISIS to the highest level. This is an important step in defeating this group and restoring freedom to the communities that they have terrorized."
Others, however, such as Johnnie Moore, author of DEFYING ISIS: Preserving Christianity in the Place of Its Birth and in Your Own Backyard who is also an editorial advisor to CP, warned that the State Department has also said that the "genocide" designation does not mean that the U.S. is obliged to take any additional action.
"We can't let them make it symbolic. We have to force them to take action," Moore said.
"It's even worse to acknowledge genocide and do nothing. You might as well had not even acknowledged it than to give people all this false hope that the U.S. will come to the rescue," he added.
"We need safe zones providing security for real minorities in the region (not the Shiites as Kerry bunched them in the declaration), prioritization in refugee resettlement and humanitarian aid."