Pro-ISIS Hackers Urge Lone Wolf Jihadis to Murder Nearly 8,000 Americans in New Public Kill List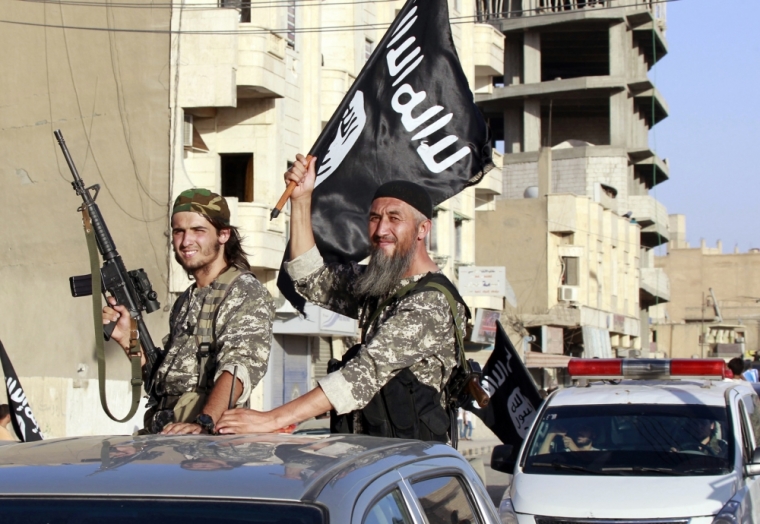 An internet hacking coalition supportive of the Islamic State terrorist organization is calling on lone wolf jihadis to kill nearly 8,000 Americans in order to "take revenge for Muslims."
According to the online news site Vocativ, a pro-IS (also known as ISIS or ISIL) hacking organization called United Cyber Caliphate has produced the latest jihadi kill list, which features the names, addresses and email addresses of 8,318 people. The organization published both an English and Arabic version of the list through the mobile messaging app Telegram.
Of the 8,318 names on the list, 7,848 are believed to live in the United States. According to the news site, 1,445 people included on the list have California address, while 643 were listed as having Florida addresses. The list also included 341 people with Washington addresses, 333 with Texas addresses, 331 with Illinois addresses and 290 with New York addresses.
Additionally, the list included 312 people who live in Canada, 69 who live in Australia, 39 who live in the United Kingdom. Others are listed as having addresses in France, Belgium, China, Brazil, Germany, Greece, Israel, Ireland, Italy, Jamaica, New Zealand, South Korea, Indonesia, Guatemala, Estonia and Trinidad and Tobago.
According to the website, the hacking organization called on radical supporters to "follow" those who are listed and "kill them strongly to take revenge for Muslims." The list is believed to be the longest "kill" list that any IS-affiliated organization has ever been published.
It is unclear as to why those who are named on the list are being targeted by the organization and it is also unclear as to whether the list includes any names or information that have not already been included on previous IS-related online hit lists.
According to the Daily Mail, Telegram is still frequently used by jihadis to recruit and spread pro-IS propaganda even after the app shut down as many as 78 IS-related accounts following last year's terror attacks in Paris.
A study conducted by the security firm Flashpoint states that the United Cyber Caliphate was created by a merger of a number of pro-IS hacking groups including the Caliphate Cyber Army and the Sons Caliphate Army.
However, the study asserted that "the group's overall capabilities are neither advance nor do they demonstrate sophisticated targeting."
"[H]owever, the severity of cyber attacks supporting ISIS will likely not remain at this level of relative unsophistication," the report states.
In addition to the kill list, United Cyber Caliphate released satellite images of U.S air bases across the globe on its Telegram channel on Monday. But in proving the study's point about the organization's unsophistication, the satellite images posted by the hacking group are available on Google Earth, Vocative reports.