ISIS Handbook Justifies Cannibalism, Lists Captives' Body Parts to Eat First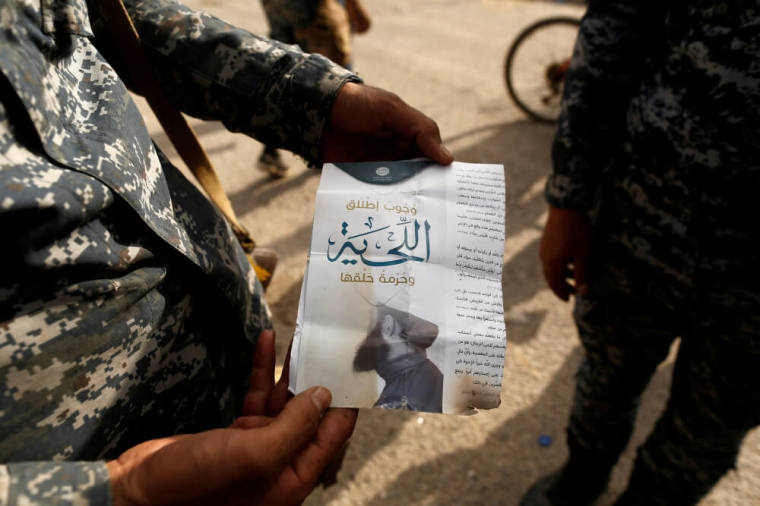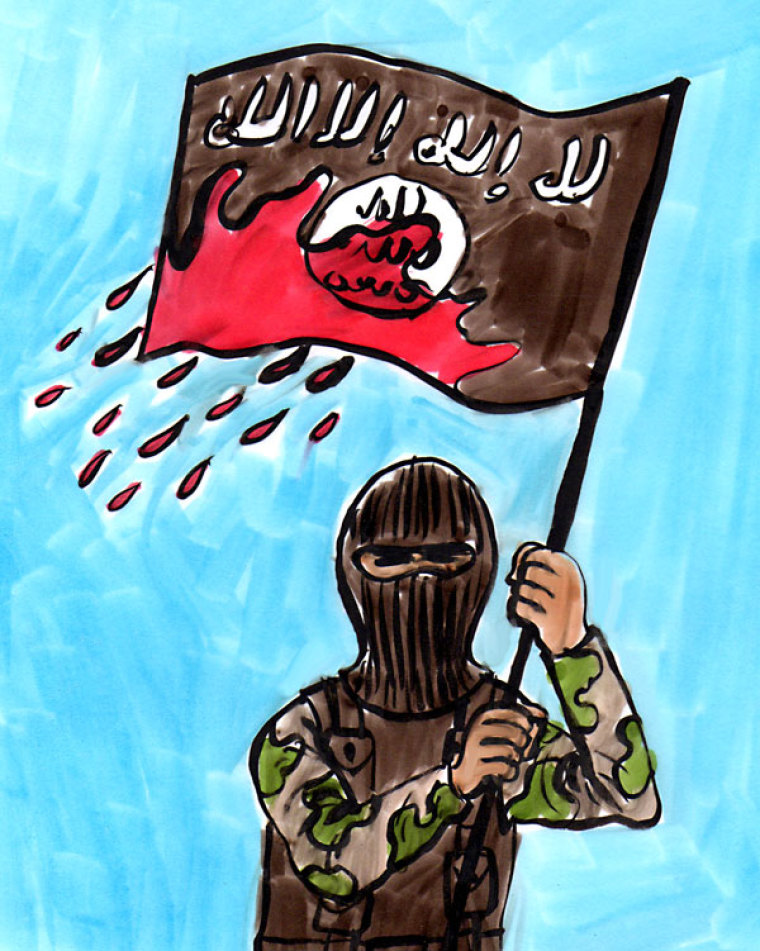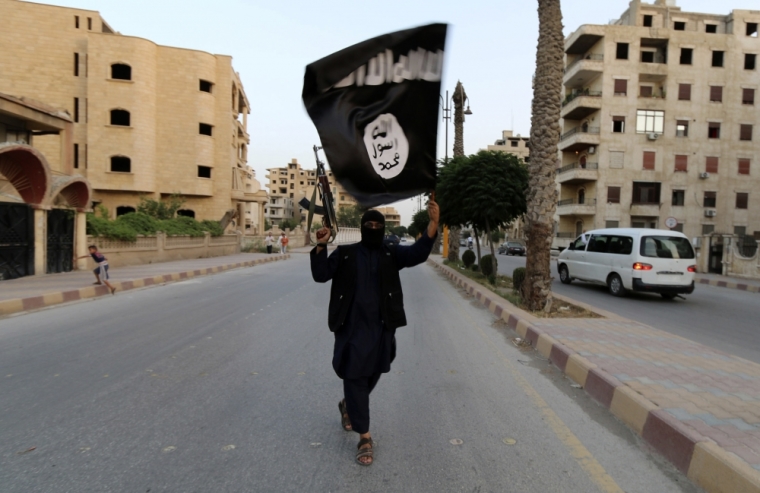 View Photos
The Islamic State terrorist organization is teaching aspiring militants that it's OK to kill and feast captives should food become scarce.
British media are reporting that the Quilliam Foundation, a counter-extremist think tank founded by three former members of the Hizb ut-Tahrir radical islamist group, discovered a document in an IS (also known as ISIS, ISIL or Daesh) militant training center that is believed to be a guide for new jihadists.
Included in the curriculum handbook, according to reports, is a section that provides religious justification for cannibalism.
The Daily Mail reports that the handbook also details the parts of the body that should be consumed and how human remains should be prepared and cooked.
"We have found the curriculum that Islamic State use to indoctrinate fighters and the indigenous population in areas under their control," Quilliam CEO Haras Rafiq told The Daily Record. "There are all sorts of things in there, but one of the most horrific is a section on cannibalism which they are teaching in classrooms."
"They are trying to use a theological-based argument to say that cannibalism can be carried out when there is no food during a time of jihad," he continued. "They say that if there are no supplies, it is OK to kill another non-Muslim or a Muslim who doesn't follow their version of Islam."
Rafiq, who identifies as a Muslim, told the news outlet that the he finds the justification of cannibalism "revolting."
"These views on cannibalism are not mainstream but they are gaining traction," Rafiq explained. "It's new to see them advocate cannibalism. They are using Salafism — a fundamentalist theology and political Islamism to justify their views."
This is not the first time that IS has been linked to claims of horrifying cannibalism.
There have been a number of reports citing instances in which IS fighters have fed the cooked remains of enemies and non-Muslims to the victim's family members.
In March 2015, it was reported that a Kurdish mother traveled to IS headquarters in Mosul, Iraq, to beg IS militants to release her son, who was a Kurdish soldier. When she arrived, IS militants treated her with great hospitality. They told her to sit down and gave her a rice dish to eat, knowing that she had traveled a long way. The meal consisted of cooked meat, rice and soup.
After she finished the meal, she demanded to see her son. However, she was then told by the militants in a cruel laughing manner that 'You've just eaten him."
In October 2015, it was also reported that IS militants fed a captured Yazidi mother the remains of her 3-year-old child.