ISIS Holds Jihadi 'Olympics' With Fearful Iraqis Forced to Participate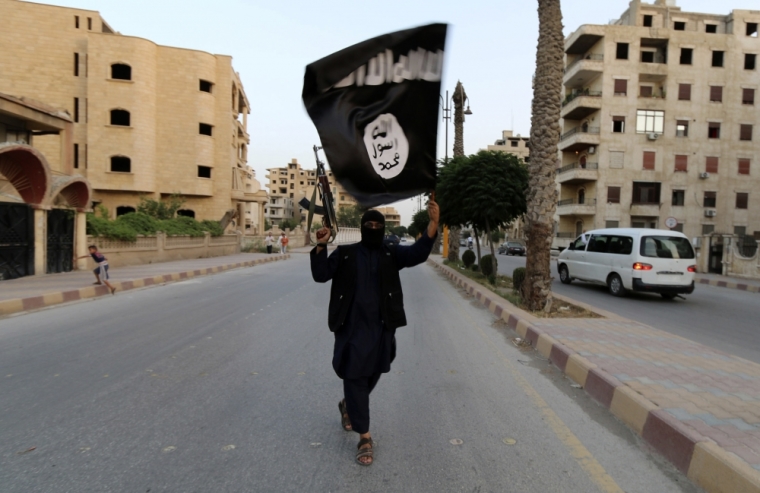 As the Islamic State will not be represented at the 2016 Summer Olympics, the terrorist organization has reportedly staged its own version of the international games, requiring hesitant residents and children to participate in a set of organized contests in the Iraqi city of Tal Afar.
Photographs posted on Twitter by TerrorMonitor.org show children and young adults participating in various party games on a turf soccer field in front of as many as 100 spectators.
One photo shows participants playing a game of tug-of-war, while another photo shows men playing a game of musical chairs. A third photo shows children, as young as 5 years old, participating in a balloon blowing contest.
Instead of gold medals, however, the British newspaper Daily Star reports that the terror group awarded the winners of the contests bags of candy as prizes.
As IS is best known worldwide for its ruthless and heinous execution videos posted to the internet rather than its sense of community, dissidents contend that the goal behind the games was to serve as propaganda.
While IS has suffered a number of military setbacks in the last few months, the idea behind the games is to make it appear as though there is a sense of normalcy to life inside the brutal terrorist group's strongholds in Iraq and Syria, according to the Daily Star.
But one unnamed source who spoke to the Daily Star said the jihadi group had to beg the local residents to actually participate in the games.
"The games are very silly — running around chairs to music and tug-of-war. The ISIS fighters begin all the games but then get people to join in," the source said. "Who would dare say no?"
"It is a good idea to let the ISIS fighters win too. Who knows what might happen otherwise?" the source continued. "Your head could be the next one in the dirt."
As all the participants in the photos appear to be men and boys, another IS dissenter told the Star that women were too afraid to come out to the games.
"They want everyone to come and see the performances — the men and children, that is," the anti-ISIS dissident said. "The women stay away because they do not wish to be seen doing anything that might be deemed inappropriate in public."
Under IS rule, it is unlawful for a woman to be out in public by herself. Additionally, women are flogged for not covering their faces adequately.