ISIS Militants Rip Journalist's Body in Half, Eat Iraqi Woman's Hand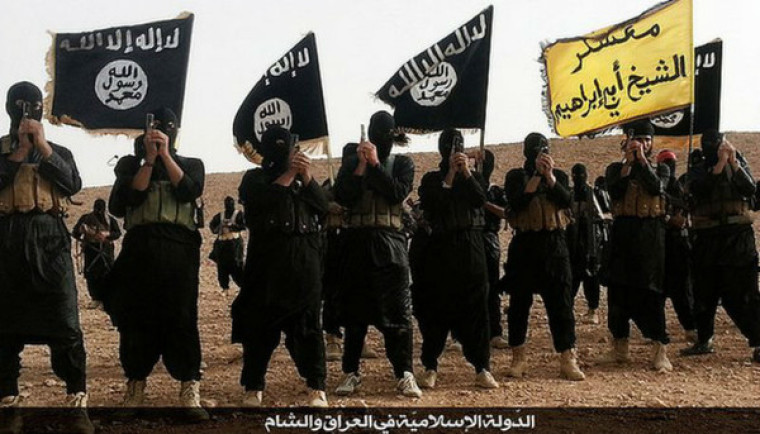 As the Islamic State terrorist organization continues to come up with barbaric ways to execute its prisoners, the militant group has reportedly ripped a journalist's body in half and executed an Iraqi woman by biting her hand off.
According to the Iranian-based AhlulBayt News Agency, IS militants in Deir ez-Zor, Syria, executed a journalist whom they accused of acting as a spy for the Syrian army and giving away the locations of IS fighters.
While the militant organization has become well adept at beheading or fatally shooting its prisoners in the back of the head for their executions, IS chose to make an example of the unnamed journalist by forcing him to endure what can be described as one of the group's most brutal methods of execution.
The news site reports that after the man was sentenced to death on espionage charges, militants held a public execution in which the man's body was ripped in half in front of spectators.
The group accomplished this by tying the journalist's legs to two different cars and having militants drive the cars in separate directions, pulling his body into two.
AhlulBayt cited the Syrian As-Safir News Network as its source for the information and stated that little information is known about the journalist and what his nationality was.
Citing al-Hadath News, AhlulBayt also reports that recently an Iraqi woman was executed by IS inside a church in Mosul for not covering herself well enough with a hijab, as stated in IS' strict brand of Sharia law.
An IS judge ordered an Asian female militant to bite the woman's hand to make her bleed severely. In a cannibalistic manner, the female militant bit part of the woman's wrist off and swallowed it. The woman later died inside the church due to loss of blood.
"ISIS bloodthirsty executioner, Balva, accepted this request and in public she sank her teeth into the meat of Mo'sam's wrist, cut a part of [the] hand and swallowed it," the AhlulBayt report states.
Earlier this month, it was reported that IS affiliates in Yemen executed at least 23 Houthi rebels using three different manners of execution.
While nine of the rebels were killed in beheadings with sharp daggers, the militants killed four of the rebels by tying mortars shells around their necks and obliterating their bodies to oblivion. Six other rebels were placed into a boat, which was sent out to sea and later blown up.
IS killed six other rebels by blowing them up with a rocket launcher.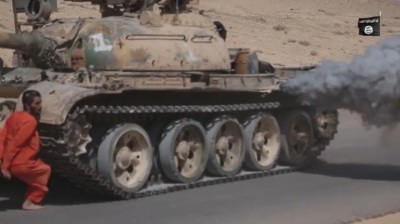 In October, the Syrian Observatory for Human Rights reported that IS released an execution video titled "And if You Punish [an Enemy, oh Believers], Punish With an Equivalent of That With Which You Were Harmed."
The video shows a Syrian soldier confessing to having run over the bodies of dead IS militants with a tank. In an eye-for-an-eye-type of execution, the video then shows the Syrian soldier being chained in the middle of a street where his body was crushed alive underneath the continuous track of a battle tank as onlooking jihadis cheered.
"This apostate dirty Nusayri [religious group that follows a branch of Shiite Islam] ran over our brothers who were dead in a tank, so it was decided that he will be run over by the tank while he is alive," SOHR quoted a militant in the video as saying.
In August 2014, it was reported that IS militants in Iraq killeda 5-year-old Christian boy by cutting his body in half.