ISIS Radical Shouting 'Allah Akbar' Shoots Dead 5 at Russia Church on Forgiveness Sunday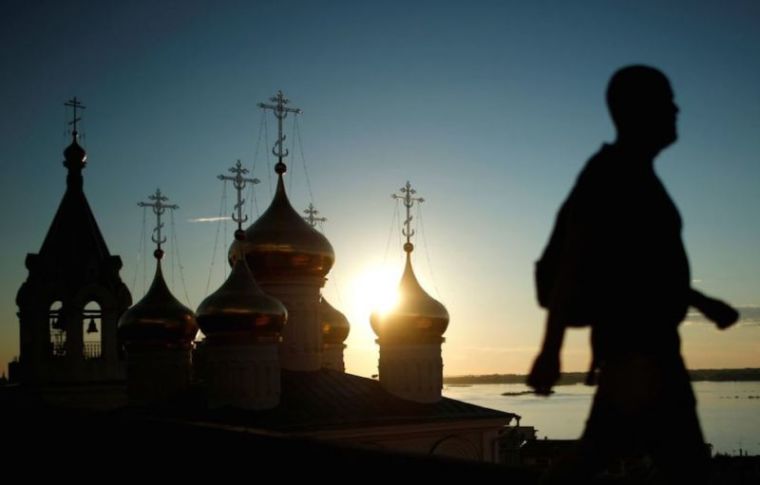 The Islamic State terror group has claimed responsibility for a church shooting on Forgiveness Sunday in Russia's Dagestan region, where a radical screaming "Allah Akbar" killed five Christians.
According to The Moscow Times, which reported on a translation from RBC business portal on Sunday, the shooting occurred outside an Orthodox church in the city of Kizlyar on Forgiveness Sunday, which is the beginning of the 40-day Lent period leading up to Easter.
"An unidentified bearded man ran toward the church yelling 'Allah Akbar,'" said Father Pavel, the dean of the church. "Allah Akbar" means "God is great" in Arabic.
"When we heard the shots, we quickly closed the doors so that he couldn't get inside. He had a gun and a knife," the clergyman added.
The attacker was shot dead by police at the scene, and was identified as 22-year-old Dagestani resident Khalil Khalilov.
Reuters said in a short update on Sunday that IS, which in the past captured Russian fighters in Syria, has claimed responsibility for the attack. The terror group made the claim through its Amaq news agency.
The attack on Sunday left at least five other people injured. One of the wounded women had to have her arm amputated the same day.
"The victims remain in the same condition, two women are seriously injured, and they are in intensive care. A police officer and a Rosgvardiya fighter are in moderately severe condition," Kazanfar Kurbanov, the chief doctor at the Dagestani emergency medicine center, told Tass news agency.
Kizlyar is located in the mostly Muslim region of Dagestan. According to Tass, it is an ethnically diverse town, with Russians accounting for only about 40 percent of the population.
IS has carried out several attacks in Russia over the years, including a bombing at a St. Petersburg metro in April 2017, when 14 people were killed and 45 others were injured.
The terror group stated at the time that it was creating "hell for the worshipers of the Cross," in reference to its war on Russia's largely Christian population.
The Orthodox Church has in the past declared that Russia is fighting a "holy battle" in Syria against the jihadists.
"The fight with terrorism is a holy battle and today our country is perhaps the most active force in the world fighting it," said in 2015 Vsevolod Chaplin, head of the Orthodox Church's public affairs department.
Patriarch of Moscow and All Russia Kirill has backed Russia's air strikes against IS in Syria, deeming them as necessary.
"Russia took a responsible decision to use military forces to protect the Syrian people from the woes brought on by the tyranny of terrorists," Patriarch Kirill has said.