ISIS Reportedly Loses $500M to Airstrikes; Halves Salary, No More Free Candy Bars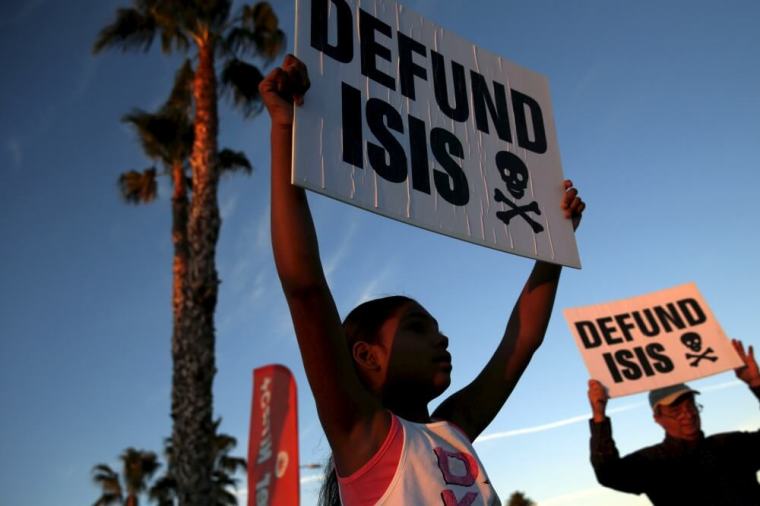 ISIS appears to be cash strapped, slashing militant salaries in half and even cutting down on trivial expenses like free candy bars, after U.S.-led airstrikes targeting the terror group's cash storage sites have demolished reportedly $500 million in cash reserves.
The Associated Press reported on ISIS' financial problems Wednesday, citing multiple sources who have provided information on the terror group's loss of assets due to airstrikes in Syria and Iraq, which often target the terrorist group's economy, including oil tankers and treasury warehouses.
Militants have had their salaries halved in recent months, and ISIS' treasury has begun demanding that residents pay their utility bills in U.S. cash from the black market. Perks such as paid honeymoon leave and stipends for wives and children have also been eliminated, and even smaller benefits such as free candy bars and energy drinks have become scarce.
A U.S. official told ABC News in a Wednesday evening report that the amount of money the airstrikes have destroyed is in "the high hundred of millions of dollars."
An anonymous Syrian activist living in Turkey told the AP that the budget cuts extend beyond the terror group's militants to the general population.
"Not just the militants. Any civil servant, from the courts to the schools, they cut their salary by 50 percent," the activist said.
The terrorist group issued a warning about its dwindling finances earlier this year, when ISIS Treasury Minister Bayt al-Mal, based in Raqqa, sent a letter to militants indicating salaries would be greatly reduced.
"So on account of the exceptional circumstances the Islamic State is facing, it has been decided to reduce the salaries that are paid to all mujahideen by half, and it is not allowed for anyone to be exempted from this decision, whatever his position," the letter, distributed in January, read.
"Jihad of wealth has been mentioned with jihad of soul in the Quran in 10 cases, and in nine of those cases jihad of wealth has been presented beforehand over jihad of the soul, and only in one case has jihad of the soul been presented beforehand over jihad of wealth," the letter continued. "And on the authority of Omar bin al-Khattab (may God be pleased with him): 'The Messenger of God (SAWS) ordered us to give charity and that coincided with the time I had some wealth.'"
As the Islamic State announces more cuts, the U.S. government has indicated plans to ramp up its fight against the terror group in 2017, as the Obama administration is expected to request a 35 percent increase in its defense budget for Middle Eastern affairs.
U.S. Secretary of Defense Ash Carter told Reuters earlier this month that the administration will ask that the Pentagon raise the budget to $7.5 billion given the changing landscape of the Islamic State fight.
Reuters reports that the government will seek to "reshape its spending priorities to reflect a new strategic environment marked by Russian assertiveness and the rise of Islamic State."
Carter added that "today's security environment is dramatically different than the one we've been engaged with for the last 25 years and it requires new ways of thinking and new ways of acting."