ISIS Secret Unit Training Jihadists to Strike Targets in the West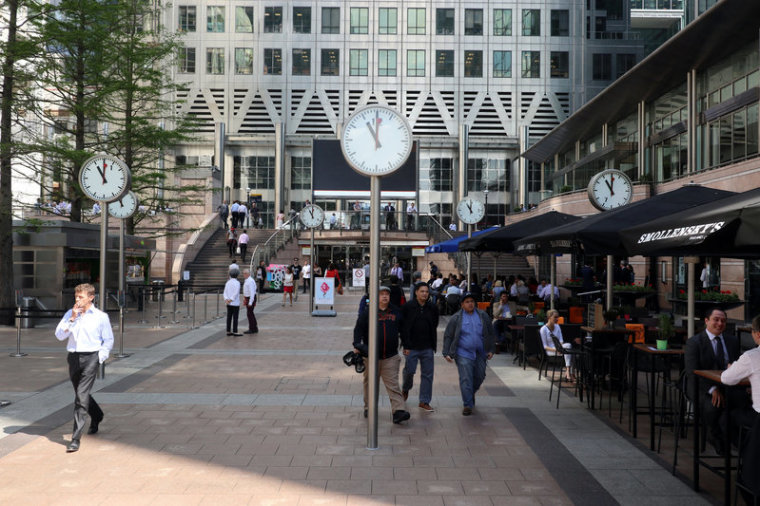 A secretive unit of Islamic State has been training British fighters to carry out terror attacks in the United Kingdom, according to a report, which says the same unit had trained the jihadists behind the Paris and Brussels attacks.
A fighter of Islamic State, also known as IS, ISIS, ISIL or Daesh, captured by Kurdish forces in Syria, revealed that a group known as the al-Kharsa brigade has inducted European would-be suicide bombers and subjected them to a grueling training program at a secret camp in Syria before sending them home to carry out attacks, according to The Times (of London).
The unit is part of Amniyat Amniyat al-Kharji, the external operations arm of ISIS and which is currently focusing on working with sleeper cells.
"It takes seven months to be trained in al-Kharsa brigade," the fighter was quoted as saying. "It is very hard. Every European who crosses the border to Syria, they are offered [the opportunity] to join. If 20 start the training, only five finish it. Then after that they go back to Europe and attack."
He added that about 50 people from countries, including the U.K., Belgium, France and Germany, have gone through the training, which involves bomb-making, ISIS religious ideology and physical endurance. All recruits are required to be willing to die for the ISIS goal.
One-third of an estimated 5,000 European jihadis who were trained in Syria and Iraq have returned to their home countries, according to Gilles de Kerchove, the EU Counterterrorism Coordinator. Authorities have not been able to detect many of them.
"There are largely two categories of returnees: those in the majority who will drift back and those who will be sent back on specific missions, which are of most concern," De Kerchove was quoted as saying.
However, in May, British intelligence officers said that the U.K. is home to 23,000 jihadist extremists who are potential attackers.
Officials had earlier said that about 3,000 people in the country were known by them for posing a threat and who were under investigation, but there are 20,000 others who have featured in previous inquiries and are categorized as posing a "residual risk," the Times quoted Whitehall sources as saying in May.
In May, 22 people, included children, were killed and at least 59 others were injured in a bombing at singer Ariana Grande's night concert in Manchester. The explosion took place as the concert was ending and people were leaving, with children younger than 10 years old being among the dead.
England suffered another terror attack back in March, when five people were killed and 50 others were injured after a man ploughed a car into pedestrians on Westminster Bridge in London, before getting out and stabbing an officer to death.
In July, thousands of U.K. residents signed onto a petition opposing the re-entry of Sally Jones, a former British punk rocker who left England in 2013 to join ISIS in Syria.
"Sally Jones, formally of Chatham Kent, wants to return to Britain after joining ISIS," stated the petition on Change.org. "This is pure madness to even consider this. We must stop her and all other jihadis that wish to threaten our society by returning after fighting and training. Remove citizenship and passports."