ISIS Supporters Vow to Attack US Despite Donald Trump Travel Ban
Supporters of Islamic State mocked U.S. President Donald Trump's decision to deny entry to citizens of seven Muslim- majority countries, saying it would fail to stop attacks in the United States and help win new militant recruits instead.
"Your decision will do nothing. Attacks will come at you from inside America, from Americans born in America with American parents and grandparents," one Islamic State supporter posted on Telegram, an encrypted messaging app.
In a move he said would help protect the United States from terrorists, Trump signed an order on Friday suspending the entry of people from Iran, Iraq, Libya, Somalia, Sudan, Syria and Yemen for at least 90 days. Admission of all refugees was halted for four months, and for Syrians indefinitely.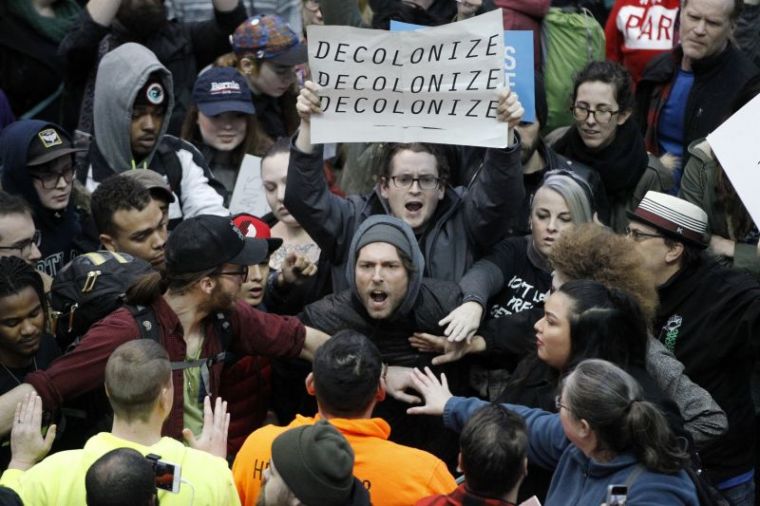 The sweeping travel curbs took effect immediately, wreaking havoc for would-be travellers with passports from the seven countries and prompting an international outcry.
Islamic State, which has been fighting military assaults on several fronts in its heartlands of northern Syria and Iraq, has made no formal comment on Trump's ban. But some sympathisers took to social media to pour scorn on immigration restrictions they said would serve Islamic State's cause.
"Trump bans Muslims from entering America and kills them in Yemen, Iraq and Syria, then threatens them ... the wretch does not know he presents an invaluable service to Islamic State," a supporter calling himself Salem al-Mosuly wrote on Twitter.
An Islamist channel on the messaging app Telegram called "Scholars of Haq", monitored by U.S. monitoring service SITE, asked whether Trump's policies meant he was currently the best "caller to Islam" - someone who attracts new believers.
Of the first 48 users to respond, 34 answered that he was, according to SITE. SITE quoted one respondent, Abu Magrebi, as saying: "What Trump has done has clearly revealed the truth, and harsh reality behind the American government's hatred towards Muslims."
"What is Trump doing to his country? He just become president and already people (are) protesting against his policy, and worldwide countries criticising him. Trump will bring American down God willing," Abu Magrebi wrote in another post monitored by SITE.
By Monday morning, the Scholars of Haq channel had been taken down, along with several other channels on which Islamist militants had posted responses on Sunday.
Other Islamic State supporters mocked an order issued by Trump on Sunday requiring his joint chiefs of staff give him a plan, in the next 30 days, to defeat the militant group.
"The Crusader Trump has made himself an unthinking Pharaoh. The despicable Crusader forgets the reckless utterances of Bush Junior and the mule Obama before him. They did not succeed and by the grace of God we will rub his nose in the mud as we did his predecessors," wrote user Turjman Al Asawirti on Telegram.