ISIS Terror Attack Near Moscow Fails as Police Kill Jihadists Wielding Axes, Assault Rifle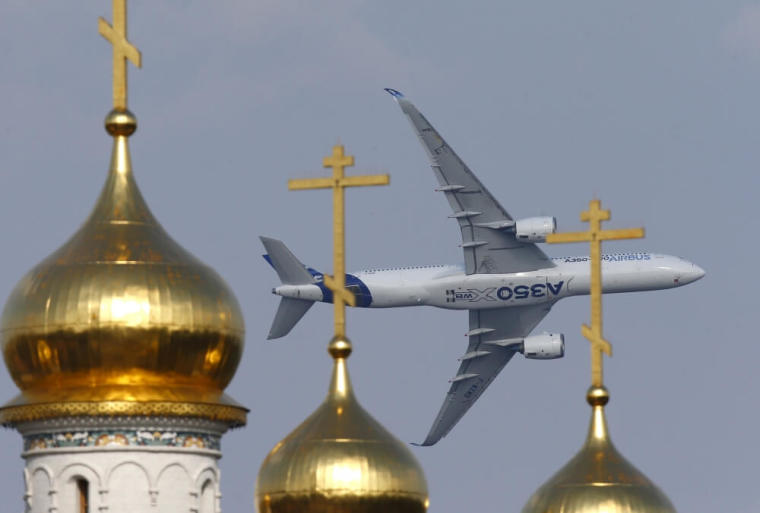 The Islamic State terror group has claimed responsibility for its first-ever attack on Russian soil, after a pair of militants attacked a traffic police post outside of Moscow with guns and axes, but were shot dead.
The radicals claimed in a video beforehand that they were attacking Russia due to the government's participation in the airstrikes against IS targets in Iraq and Syria, aimed at pushing back the terror group.
"We have taken the path of jihad on the orders of our Amir Abu Bakr al-Baghdadi," says a video of the attackers, named as Uthman Mardalov and Salim Israilov, released by Amaq news agency.
"We have called this operation 'revenge operation.' Revenge for you bombing our brothers, because you kill our brothers every day in Syria and Iraq. ... This will be the start of everything that will come to you."
Reuters reported that one of the militants was shot dead while attacking the police post, while the other was killed "when he tried to put up an armed resistance." The assault left two police officers injured, but there were no civilian casualties reported.
The Daily Mail added that Russian security forces recently arrested a suspected IS terrorist hiding out at a home in Samara, 500 miles east of Moscow. The police discovered a Kalashnikov assault rifle during the raid, along with ammunition and five blocks of TNT.
"A suspected organizer of a terrorist act was detained in the Leninsky District of Samara on Aug. 18," TASS news agency reported.
"He is a Russian citizen from one of our Central Asian republics, born in 1982," enforcement sources revealed.
IS has attacked Russia on previous occasions, but not directly on Russian soil. In 2015, radical Islamic jihadists detonated a bomb on a Russian plane carrying 224 people on board, the vast majority of them Russian passengers and crew, causing the aircraft to crash in the Sinai Peninsula in Egypt.
In other videos, IS fighters have warned Russian President Vladimir Putin that jihadists will "come to Russia and kill you in your homes," the Independent reported.
Russia has been accused of carrying out abuses itself in the war against terror, with a report back in February released by the Syrian Network for Human Rights stating that Russian airstrikes killed more civilians than either IS or the regime of Syrian President Bashar Al-Assad in January.
The report claimed that Russian airstrikes in Syria killed as many as 679 civilians, including 73 women and 94 children, though the Russian government denied responsibility.
"We categorically reject such claims, even more so because each time those who make such claims prove unable somehow to corroborate their unsubstantiated accusations," Russia's spokesman Dmitry Peskov said at the time.