ISIS Terror Training Camp Reveals Tools Used to Train Children to Sever Victims' Heads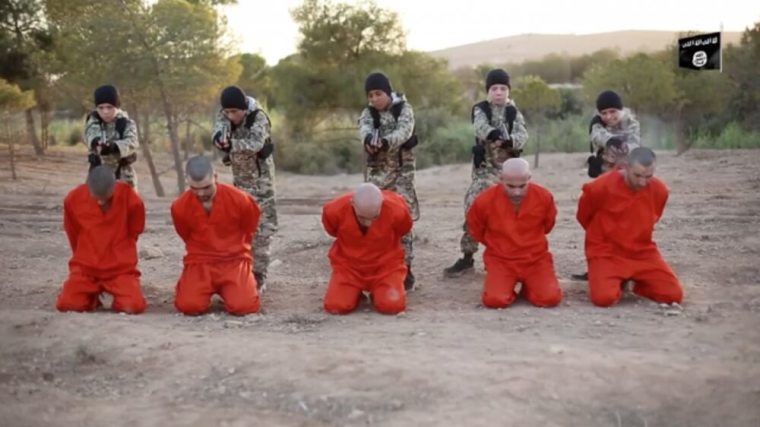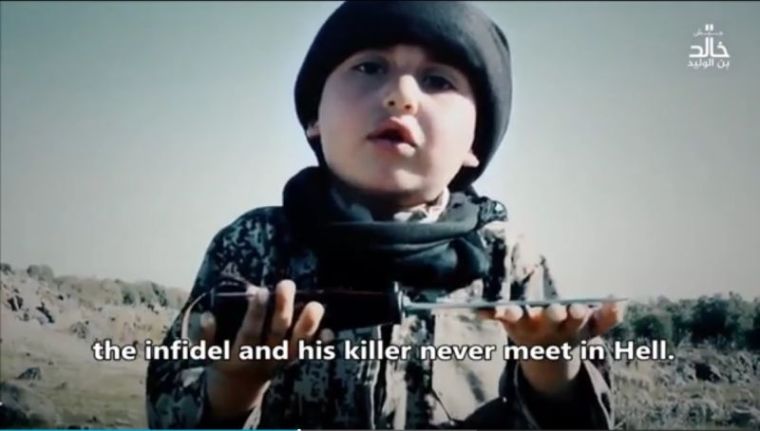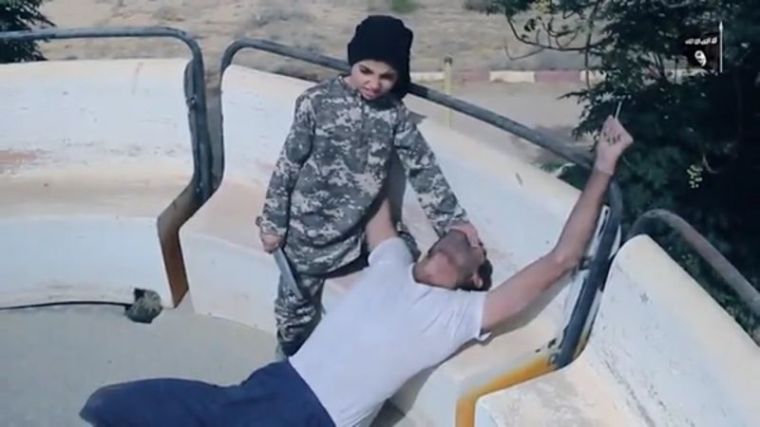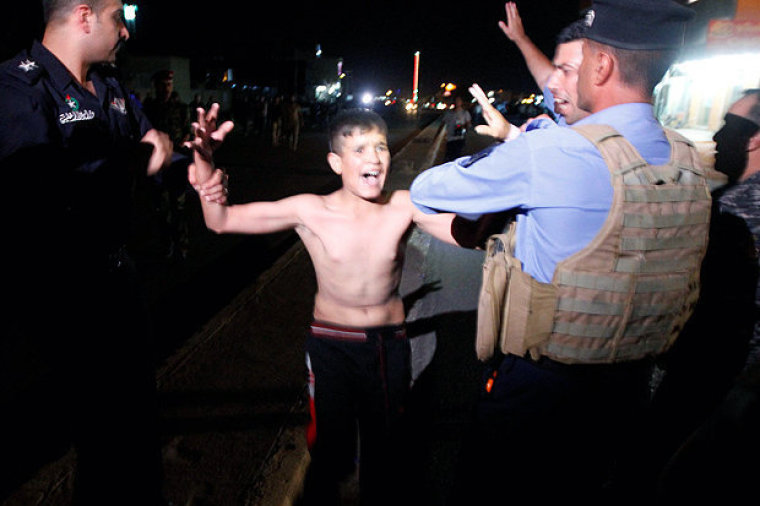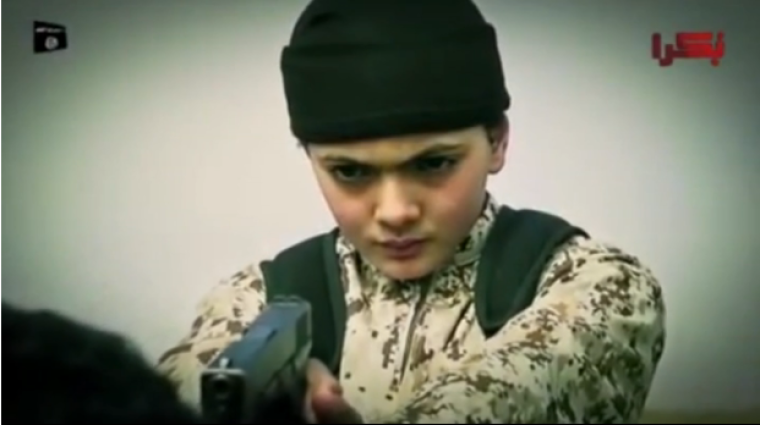 View Photos
Children brainwashed into fighting for the Islamic State terror group, dubbed the "Cubs of the Caliphate," have been practicing to behead victims by using a doll's head stuck on a mannequin, photos and reports have revealed.
The MailOnline reported on Tuesday that the Hatra heritage site in Iraq had been used as a terror training camp for children — before the radicals where driven out — complete with practice targets and uniforms.
Iraqi forces told the publication that a rubber doll's head taped to another mannequin was discovered face-down in the grounds of the ruins of the 2,000-year-old Hatra.
"This figure was for teaching children how to slaughter people. They showed them how to use a knife to sever the head on this figure, so they would know how to do it on a real person," a soldier identified as Ahmed told the MailOnline.
"Then they taped the head back onto the mannequin to give the children further practice," he added.
Iraq's Hashd Shaabi, or Popular Mobilization Units, have made gains against IS in the region, liberating the city last week.
Ahmed said that the use of mannequins for training was hypocritical, given that IS bans such figures from clothes shops in the territory it controls, arguing that they are idolatrous.
The soldiers also apparently discovered IS uniforms bearing the terror group's notorious black flag, designed to fit young children of 6 or 7 years of age.
Several reports have revealed how young children are trained and forced to participate in IS' brutal executions, including a video released by IS in April of a 6-year-old boy preaching about Hell and assisting with the beheading of prisoners.
"The infidel and his killer never meet in Hell," the young boy says while holding a knife. The boy then hands two knives to two adult IS fighters, who take the weapons and behead two unidentified prisoners.
Another IS video in January filmed at an abandoned amusement park in the Syrian city of Deir ez-Zor depicted a 10-year-old child cutting the throat of a victim, while other children executed prisoners by shooting them.
Humanitarian groups have condemned IS' use of child soldiers, with the impact of what they went through staying with the "cubs" even after they have been rescued.
Hussein Al-Qaidy, director of the Office of Kidnapped Affairs, explained that "a large number of children are being educated at three military bases. They undergo a very organized education. Their [ISIS'] aim is to instill radical religious ideology in them."
"They have even changed their names and converted their religion. Then they teach them how to carry out terrorist attacks and carry weapons. These children have become like a bomb, deploying around the world one day," he added.
Ammar, another special forces soldier, told MailOnline that IS extremists strive to use children in battle because they know Iraqi forces will hesitate to kill children.
"They used this temple because the corridors are long and the ceilings high, making it ideal for military training exercises. And, because the building is so historically important, they felt safe in there because they knew the Iraqi Air Force wouldn't bomb it," he added, referring to the Pagan temple of the Sun Goddess in Hatra.