7-Y-O ISIS Suicide Bomber Strapped With Explosives Found Among Iraqis Fleeing Mosul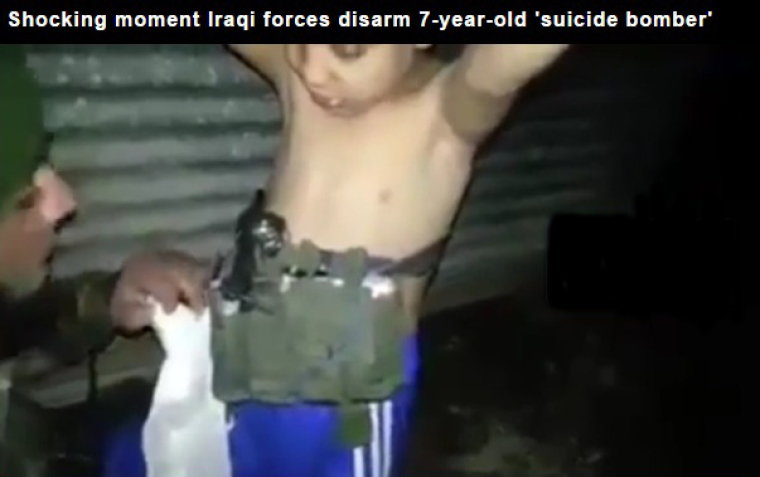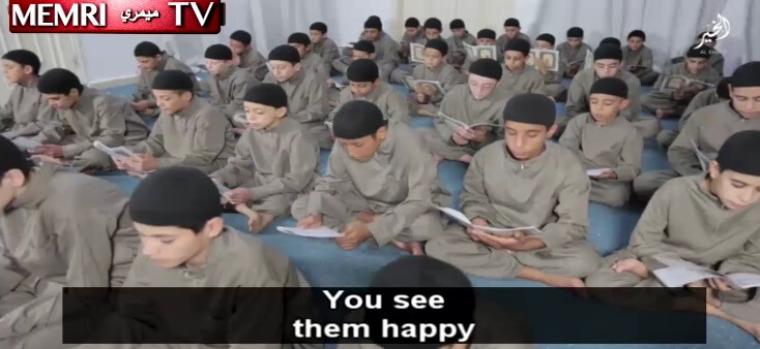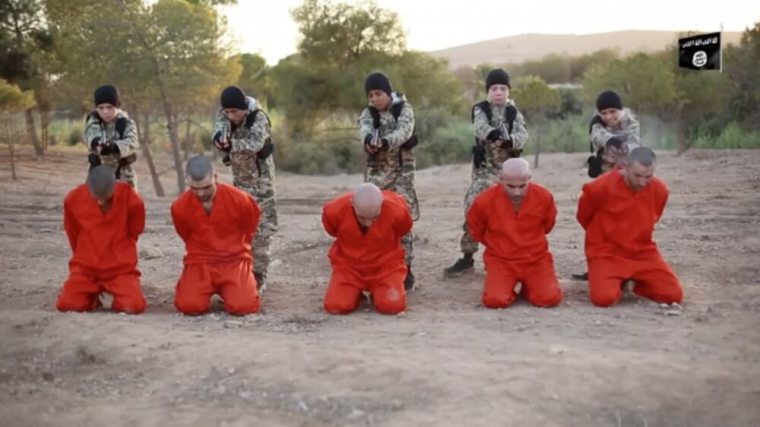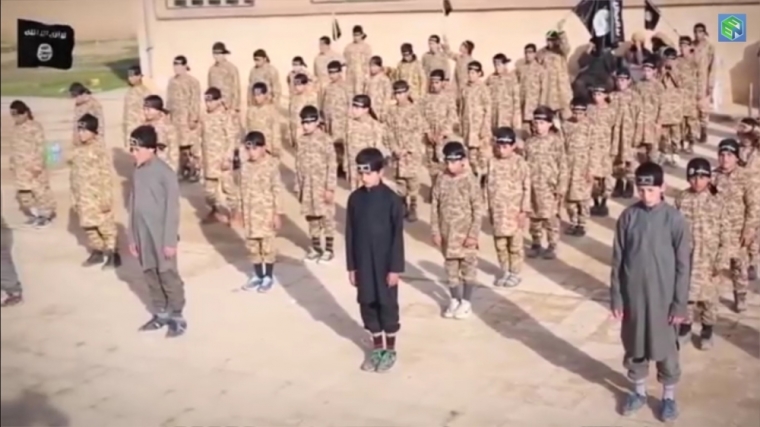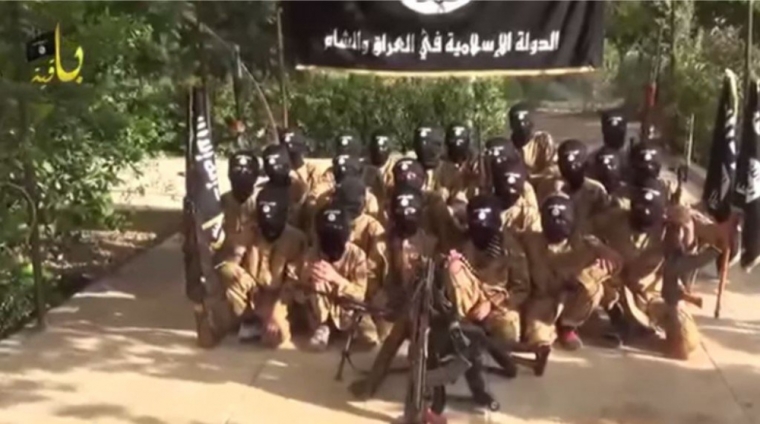 View Photos
A new video shows Iraqi forces disarming a suicide vest worn by a boy, who appears to be about 7 years old and was thought to be part of a group of families that fled Mosul in northern Iraq.
The video, uploaded to video-sharing site LiveLeak and which is yet to be verified, shows an army bomb expert carefully cutting through the device's trigger and releasing him in an area outside Mosul, according to the U.K.'s Daily Star newspaper.
Security forces found the boy hiding among families that were fleeing the besieged Islamic State-held city of Mosul.
The video also shows a soldier explaining that the boy was sent by his uncle with instructions to target the army.
The child, who is being portrayed as the youngest ever child suicide bomber, was wearing a blue shirt, bearing the name of Chelsea star Eden Hazard.
Iraqi forces recently tried to evacuate civilians from parts of Mosul so that troops could clear the area, but militant snipers hampered the effort, according to Reuters, which also said that as many as 600,000 civilians remain in the western sector of Mosul.
"Our forces control around 60 percent of the west now," Defence Ministry spokesman Brigadier General Yahya Rasool was quoted as saying. "It's the Old City now with small streets and it's a hard fight with civilians inside. We are trying to evacuate them. We are a few hundred metres from the mosque now, we are advancing on al-Nuri. We know it means a lot to Daesh."
Security forces backed by a U.S.-led international coalition took back several cities from ISIS last year and liberated eastern Mosul in December. They are now trying to liberate the western parts of the city.
The Islamic State terror group, which is also known as IS, ISIS, ISIL or Daesh, is forcing children and elderly people to carry out executions in its stronghold of Mosul.
Earlier this year, IS released a video showing brainwashed children, some only 10 years old and younger, killing Kurdish captives by shooting them in the head and cutting their throats, in a location that appeared to be an abandoned amusement park in Syria.
The "cubs of the Caliphate," as IS calls children it has taken and indoctrinated into its ideology, have appeared in several videos to demonstrate the terror group's influence over young people.
Another 40-minute propaganda video released last October showed IS children executing Christians by shooting them to death, crucifying them, and beating women and children.
In a report, a Samaritan's Purse evangelical humanitarian aid worker recently shared some horrifying details about the civilian casualties of children that have occurred in the ongoing battle for Mosul.
"My first day at the emergency field hospital just east of Mosul, Iraq was very much like my last day. Mortar strikes on civilians, children bloody and broken, black bags to hold the dead," a doctor recounted in the report. "The slow, solemn walk, cradling a 10 year old in my arms, counting the steps to the morgue. Laying someone's son down on cold gravel, reading his name one last time on the death certificate taped to the body bag."