ISIS Wants Donald Trump to Win, Believe He's Best Chance for Apocalyptic Showdown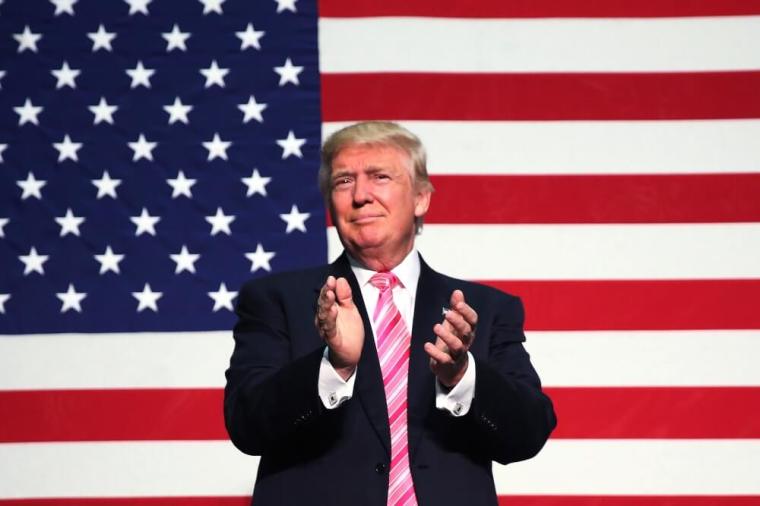 Islamic State recruiters are praying to Allah and calling on him to ensure that Donald Trump wins the presidential election in November, according to an analysis of postings on messaging services used by the heinous terrorist outfit.
Foreign Affairs magazine reports that interviews with IS (also known as ISIS or ISIL) supporters and recent defectors indicate that the jihadis are rooting for Trump to defeat Democratic nominee Hillary Clinton because they think the Republican nominee will help lead the United States and the West toward destruction.
In a post on the IS-linked Telegram chanel, "Nashir," an IS spokesman wrote that he prayed for Trump to win the 2016 general election.
"I ask God to deliver America to Trump," the post reads in Arabic, according to a translation by Foreign Affairs.
Additionally, an IS supporter posted on another jihadi Telegram channel, saying that jihadis must see to it that Trump takes the Oval Office.
"The facilitation of Trump's arrival in the White House must be a priority for jihadis at any cost!!!" the post asserts
In all, Foreign Affairs spoke with 12 supporters and former members of the group and found that the Manhattan businessman is the overwhelming favorite of the two candidates among IS jihadis and sympathizers.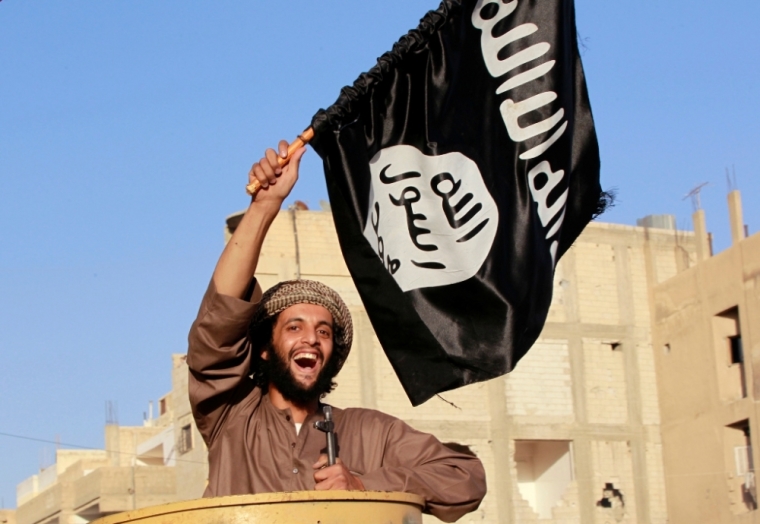 The interviewees offered various reasons for why they preferred Trump over Clinton.
The first reason echoes what has been said about Trump by a number of his election rivals, including primary opponents and the Clinton campaign.
That argument is that Trump's rhetoric against Muslim migration, which previously called for a "complete shutdown" of Muslim migration but now calls for just "extreme vetting" of Muslim migrants, plays into IS' propaganda messaging that the West is at war with Islam.
Such an argument was made by Clinton last December when she claimed that IS was using clips of Donald Trump's comments to help recruit disenfranchised Muslims from around the world to join its ranks. In May, Politifact rated Clinton's claim as "True."
The second reason why IS supporters want Trump to win the election is because they are hopeful that Trump's rhetoric will lead to the radicalization of Muslims in the U.S. and Europe and inspire them to carry out lone-wolf attacks inside their home countries.
Thirdly, IS supporters think that Trump's leadership skills are inadequate and that he will make unstable and irrational decisions as the commander-in-chief that will help create a weaker America.
Finally, IS supporters believe that a Trump presidency will provide the best chance for IS to reach its ultimate goal — one final apocalyptic battle in the Syrian town of Dabiq. The jihadis and their supporters believe that in the final battle, the West will be defeated and allow radical Muslims to conquer the whole world before the coming of the Mahdi (the final redeemer of Islam who some Muslims believe will rule the world for a period of years before the day of judgement).