Michele Bachmann: God Has Raised up Donald Trump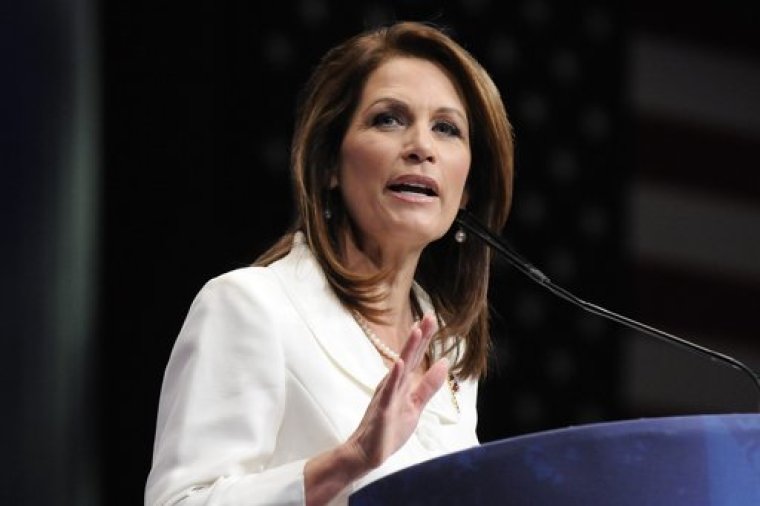 Former Congresswoman Michele Bachmann believes that God has raised up Donald Trump to win the general election, saying the candidate has "solid as a rock" people around him and "I don't think God sits things out."
In an interview with CBN's David Brody Tuesday, Bachmann said, "I think that's where we have to recognize that I don't think we're going to get everything we want but we're going to have to overlook a certain amount because we're going to get a whole lot more [with Trump]."
Bachmann, who served in Minnesota's 6th congressional district in the House of Representatives from 2007-2015 and is on Trump's Evangelical Advisory Executive Board, does not think much of the current president and his potential successor.
"If you look at Barack Obama by contrast, if you look at Hillary Clinton by contrast tell me where the strong people of orthodox Christian faith or orthodox Jewish faith who believe that the Bible is true, who believe that God is who He says who He is, who believe that Bible is the authoritative Word of God. Look at the number of people who advise Hillary who believe that. I don't know of any. Maybe she has some, but I don't know of any," she said.
This is not the first time Bachmann has intoned that Trump's candidacy was part of God's divine plan.
The Christian Post reported on July 14 that Bachmann told radio host Jan Markell that while Trump was not her first choice — she supported Ted Cruz in the primaries — she kept thinking of the book of Daniel.
"The essence of the book is that the most high God lifts up who He will and takes down who He will," Bachmann said then, a theme she echoed in the CBN interview.
"I think it's very likely that in the day that we live in, that Donald Trump is the only individual who could win in a general election of the seventeen who ran. Maybe I'm wrong, I don't know but I do know that the Bible is true and that Daniel teaches the most high God, which is one of God's names, is the one who lifts up who he will and takes down who he will," Bachmann said.
She is not the only one who believes that God has elevated Trump in this season.
CP noted in June that televangelist Frank Amedia told Charisma magazine founder Steven Strang that God is paving the way for the Second Coming through Donald Trump.
"[T]he Lord has put His favor upon [Trump], and how amazing it is that the favor of God can overcome so many mistakes, so many bumbles, so many things that otherwise we would think would destroy somebody in business, destroy them in politics, destroy them in relationships. But yet it's very evident it was the will of the Lord to do this and here we sit now," Amedia said.