Islamic Authorities Seize Over 300 Bibles From Christian Group in Malaysia
This week, Islamic authorities seized over 300 bibles from a Christian group in Malaysia because the holy books referred to God as "Allah."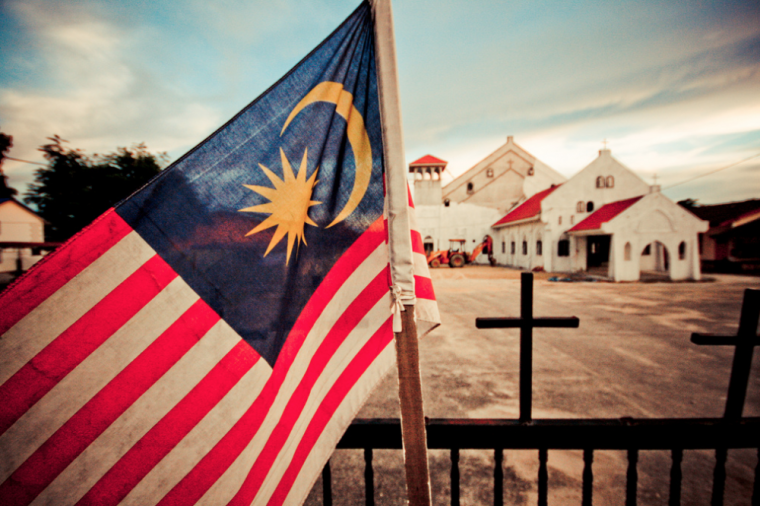 Authorities reportedly confiscated 321 bibles from the Bible Society of Malaysia in Selangor on Thursday and questioned two of the Christian group's officers at the local police station.
Bible Society of Malaysia Chairman Lee Min Choon told the AFP that two of the Bible Society's officers were told they were being detained and questioned at the local police station "under a state law, which prohibits the use of the word Allah by non-Muslims."
Lee added to the AFP that the bibles were mostly written in Malay and imported from nearby Indonesia, where Malay is also spoken. A few of the bibles were written in Iban, a language spoken by Malaysia's indigenous population. "We have been using [the Bibles] ever since the society started [in 1985], and even before that," Lee told AFP. "This is the first time we have been raided."
Although the Selangor Islamic authorities told Lee and other members of the Bible Society that they have the authority to raid holy books containing the word "Allah," the Council of Churches of Malaysia released a statement saying Islamic leaders have no such right.
"The Prime Minister, Selangor Menteri Besar and all Christian lawmakers should act immediately to stop such actions and further raids," the council's general secretary Rev. Dr. Hermen Shastri said in a statement shortly after the raid, according to The Malaysian Insider.
"The CCM believes that Islamic authorities do not have the authority in law to enter the premises of non-Muslim religious establishments for inspection," Shastri continued. "The CCM further calls upon the churches in the country to stay calm, and pray that the proper authorities will act with wisdom and sensitivity and protect religious rights as provided under the Federal Constitution."
Controversy over the use of the word "Allah" has been ongoing for several years in Malaysia. In 2009, the Home Ministry threatened to force a Catholic newspaper to stop publishing if it continued using "Allah" to describe God. The Catholic Church then sued for the right to use the word and won, allowing it to continue using "Allah" to describe God. Muslims argue that Christians using "Allah" could cause confusion and possible conversions from Islam to Christianity, while Christians argue that "Allah" is the most accurate translation for God in the Malay language and has been used for decades.
Ultimately, on appeal a higher court reinstated the ban, prohibiting the use of "Allah" by non-Muslims. Christians make up only nine percent of Malaysia's 28 million population.