Islamic Court Orders Four Men to Be Flogged After Being Found Guilty of Homosexuality in Nigeria
Islamic Court Orders Four Men to Be Flogged After Being Found Guilty of Homosexuality in Nigeria
A Sharia law court in northern Nigeria ordered four men to be whipped after they were found guilty of homosexuality this week.
The court forced each of the four men, who ranged in age from 22 to 28, to lie on the floor of the room and receive 15 lashes from horsewhips, Dorothy Aken'Ova, the Executive Director of the Coalition for the Defense of Sexual Rights Network, told France 24. They were also fined $125, which could cause future problems for them, as if they are not able to come up the funds they could be forced to spend a year in prison.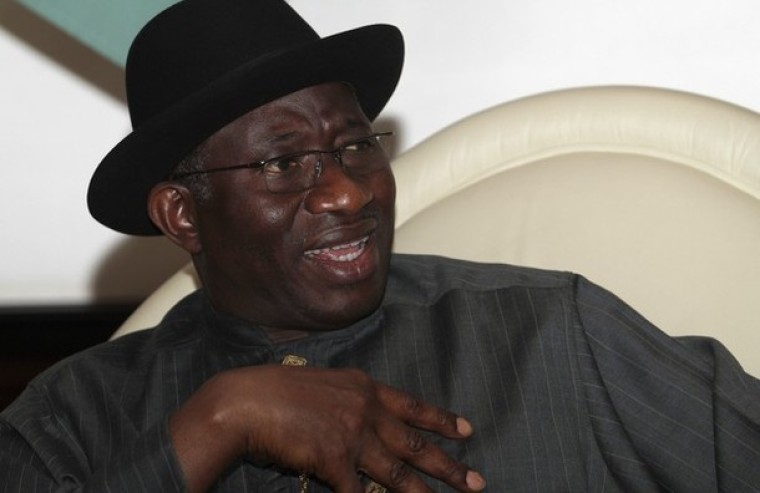 "The court session was kept secret from the public and the judgment given and executed before the news filtered into the city," court clerk Abdul Mohammed confirmed.
Mohammed said that the Sharia court's privacy came after a Jan. 23 trial had been interrupted by an angry mob, who had demanded that the men be executed for their behavior.
The defendants were also part of a group that the Bauchi State Sharia Commission charged for belonging to a gay club, and "receiving $150,000 in donations from the United States for an apparent membership drive."
Nigerian Sharia justice systems, which observe Islamic law, run parallel to secular courts in the North.
In January, Nigeria President Goodluck Jonathan signed a bill into law that mandated a 14-year prison sentence for homosexual behavior and also banned membership in gay rights groups. The legislation also gives Sharia courts federal backing to enforce the anti-homosexuality laws.
Nigeria is split roughly between the Muslim North and Christian South. Christians who live in the country's northern states Yobe, Borno and Adamawa, have been increasingly targeted for their faith and according to Ann Bulwalda, the executive director of the Jubilee Campaign, "approximately 60 percent of the world's Christians that were killed for their faith [last year were from] Northern Nigeria."
In May 2013, the Nigerian government ordered emergency rule for all three states with hopes of better cracking down on the terrorist organization. Yet it is questionable whether the law has mitigated the violence, as hundreds of people have died or fled from their homes since it was passed.
The ethnic Fulani herdsmen, some of whom come from outside the country, have been accused of colluding with Boko Haram, an Islamic terrorist group seeking to eradicate Christianity from the African country and instate Sharia law, which also has ties to Al-Qaeda. The groups have used bombings, mass shootings and kidnappings in order to terrorize the Christian communities and drive them out of their homes.
In the past month, Boko Haram are accused of murdering 106 men in the rural village of Izge, as well as shooting and hacking to death 43 students at a school in Yobe. It was also reported that the group kidnapped many of the school's girls, and killed 150 people in Borno.