Islamic Militants Release Priest After Kidnapping Him Twice
Islamic Militants Release Priest After Kidnapping Him Twice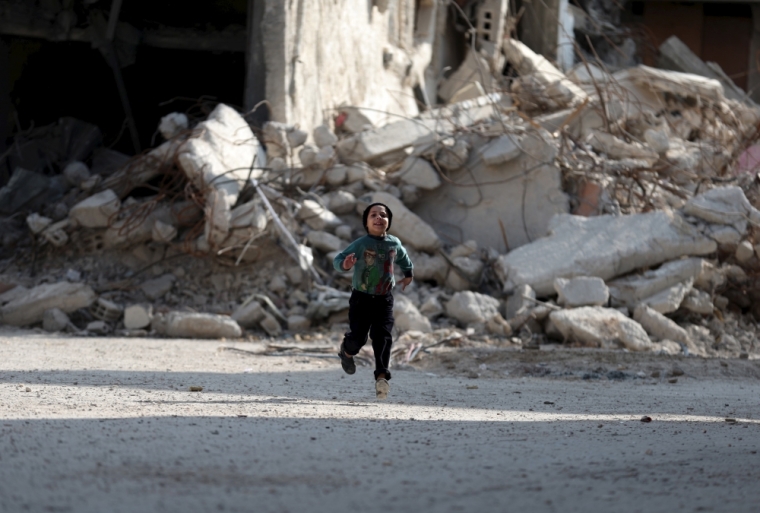 Islamist militants have released an Iraqi Catholic priest, who serves as a pastor in Syria, two weeks after kidnapping him. The priest, Father Dhiya Aziz, who suffered from extreme cold and severe exhaustion in captivity, is recovering.
Aziz, a Franciscan priest who was kidnapped from Syria two days before Christmas, has been released and is undergoing medical treatment, according to Catholic Online, which quoted a statement issued by the Custody of the Holy Land, a custodian priory of the Franciscan order in Jerusalem.
The statement said further details could not be disclosed "due to confidentiality reasons," but "thanked all those who helped us to liberate him."
Aziz, who was born in Masul, disappeared while traveling from the Syrian city of Lattakia to his parish in Idlib province.
The priest, who had a pre-existing back condition, suffered from extreme cold and severe exhaustion in captivity, but is doing well, the statement said.
Aziz was kidnapped for a second time in December. His previous kidnapping in July left him with a spinal injury and he was scheduled to undergo a surgery, which has now been postponed.
Fr. Pierbattista Pizzaballa, head of the Custody of the Holy Land, told AsiaNews after his disappearance in December that "we cannot say who did it or even if he is still alive."
"If we knew who abducted him, at least we would have confirmation, but until now, we do not know even that. We have tried some contacts, but there is not much more to say," Pizzaballa added.
Yakubiyah village in Iraq, where the priest ministers, is surrounded by conflict. "Many groups are active in that area, affiliated with various factions and without coordination among themselves, each on its own, so it is difficult to understand who did it," Fr Pizzaballa explained.
Fr. Pizzaballa noted that Pope Francis proclaimed 2015 as a Jubilee Year, and said that the region "is in dire need of mercy."
"It is clear to anyone who knows the region that it will be impossible to escape from such spiral of hatred, resentment, and revenge unless we have the courage to move on, forgive and be merciful. Otherwise, it is a vicious circle that will get worse."
Islamist groups involved in the Syrian conflict and the Islamic State terror group, also known as ISIS or ISIL, have abducted many prominent Christian leaders.