Islamic Scholar Defends Christian Pastor Who Called Islam 'Satanic'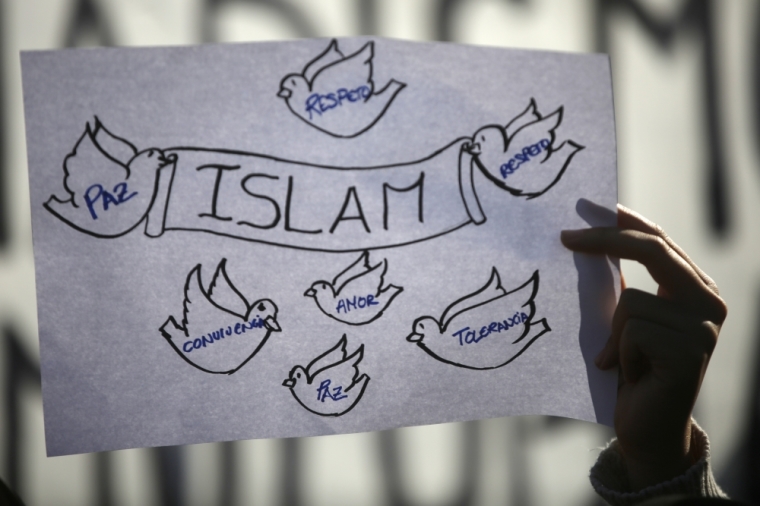 The trial of Evangelical Pastor James McConnell began Monday morning in Belfast, Ireland, as some unlikely sources, including an Islamic scholar, have stood up to defend the pastor who called Islam "Satanic."
The Independent reported that McConnell is standing by his controversial statements, and has said that he is prepared to go to jail if the verdict goes against him.
The 78-year-old pastor faces charges of improper use of a public electronic communications network and causing a grossly offensive message for comments he made in 2014 that were broadcasted online.
The preacher had called Islam "satanic" and "spawn of the devil," though later explained that the comments were made in the context of drawing attention to how some followers of Islam have used doctrine as justification for violence.
One Islamic scholar, Sheikh Dr Muhammad Al-Hussaini, a senior fellow in Islamic Studies at the Westminster Institute, stood up for the pastor, arguing that the right of freedom of speech is what is really at stake in the trial.
Al-Hussaini, who will act as a defense witness in the Belfast trial, said in an article for The Irish Times on Monday that "it is the very freedom of speech of Christians and Muslims to disagree and critique religious ideas that is on trial here."
He explained that as a Muslim, he does not agree with McConnell's statements, but he opposes all forms of trying to strike down free speech and diversity in opinion.
Al-Hussaini wrote:
"The fact is when the Irish or British governments fail to uphold free speech in the face of religious lobbying, to recognize that the house of Islam is a place of diverse voices in disagreement, and instead following a colonialist pattern of putting all Muslims in a box and saying, 'Take me to your leader,' it will always be the loudest and most unscrupulous politicians who will ascend to that seat of self-appointed spokesmanship."
There were hundreds of Christian supporters that had accompanied the pastor at his pre-trial hearings, and there were around 25 supporters on Monday morning gathered at Belfast's Laganside court, as the trial began.
U.K. Christian leaders have said that although some may find McConnell's words problematic, there will be concerns that others may also be targeted for their beliefs if the prosecution is successful.
"I don't agree with all that pastor McConnell said, but I am deeply concerned about this prosecution for allegedly sending a message that is grossly offensive," said Peter Lynas, Northern Ireland director of the Evangelical Alliance, in a statement back in June.
Free Presbyterian minister the Rev. David McIlveen added: "No church should be under any obligation or pressure to restrain or restrict the message that is coming from the pulpit and has come from that pulpit over many years."
"Whether we are from the Christian, Muslim or Jewish identity, I think all are subject to scrutiny and examination," he continued.