Islamic State Executes Christian Convert, Watchdog Group Says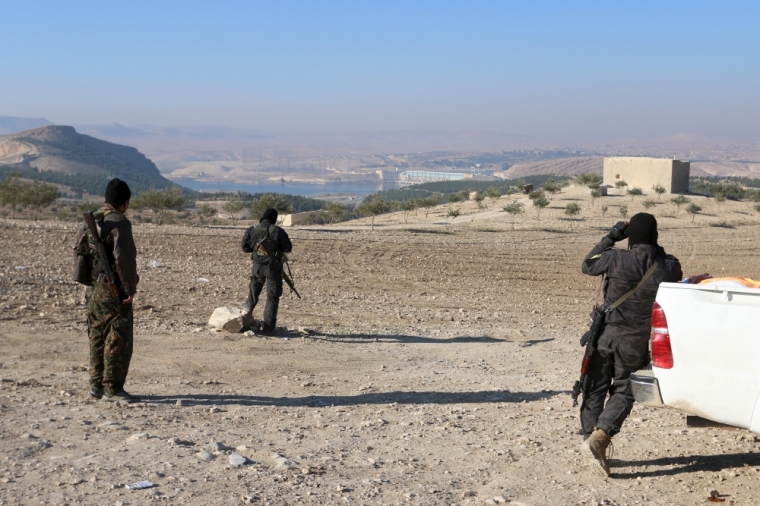 The Islamic State terror group reportedly executed a Bangladeshi man for converting from Islam to Christianity, a U.S.-based watchdog group has reported.
The SITE Intelligence group confirmed this week that IS militants executed the man in Jhenaidah, Bangladesh, for leaving Islam.
The man, who has been identified as Samir al-Din, was, according to the watchdog group, stabbed by Islamic State militants.
"Soldiers of the caliphate were able to eliminate the apostate, named 'Samir al-Din', by stabbing him with a knife," the SITE group reported.
Hasan Hafizur, the police chief for the Jhenaidah district, told Reuters that local police are still uncertain about who stabbed a local man to death earlier this week.
"We are not aware of any claim from any terrorist groups. We are trying to nab the attackers," Hafizur said, adding that the man in question had reportedly converted to Christianity but then switched back to Islam months later.
Bangladesh News reports that the man who was killed by the Islamic State was a local doctor who had been accused of "preaching Christianity" by the terrorist group.
Harun-or-Rashid, the coordinator for One Way Church Bangladesh, told the media outlet that the local homeopathic doctor was in fact attacked and killed due to his religion.
The church leader added that al-Din had been a Christian for several years, a claim that contradicts reports from local police.
"He was devoted to preaching Christianity. That's why the militants killed him," he said.
This is the latest in several brutal attacks carried out by the Islamic State against Christians and other minority groups in the Middle East.
Recently, eyewitness accounts indicate that 21-year-old militant Ali Saqr, killed his mother, Lena al-Qasem in Raqqa, Syria, after his mother asked him to stop following the Islamic State.
"His mother spoke with him and asked him to leave ISIS and leave Raqqa to go to a different area of Syria and Turkey," Rami Abdulrahman of the Syrian Observatory for Human Rights told The Washington Post.
"After that he told ISIS and, 1-2-3, they arrest his mother," Abdulrahman added.
The man's mother was reportedly publicly executed by her own son in the Syrian city. It remains unclear if the execution was filmed, as the terrorist group has a history of filming its gruesome behavior.
The Observatory added in its report that the mother was executed for "inciting her son to leave the Islamic state and escaping together to the outside of Raqqa, and that the Coalition will kill all members of the organisation."