'Islamophobic' Label Fears, Political Correctness Push Officials to Ignore London's Radicalized Hotspots (Interview)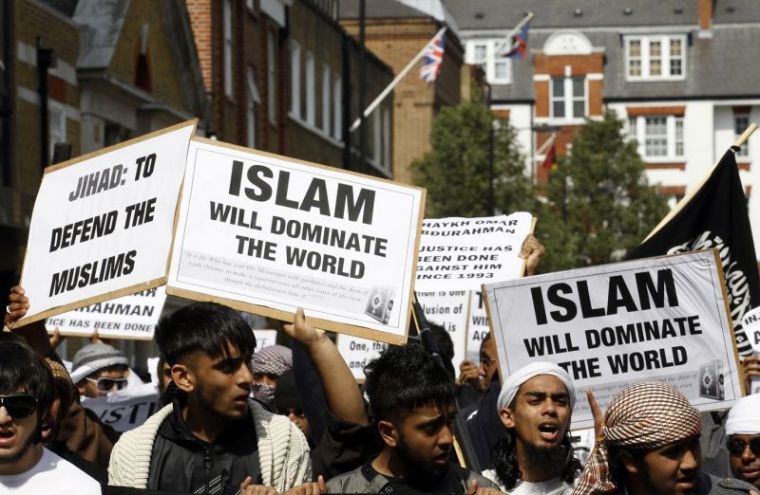 The Chairman of the British Pakistani Christian Association has said that political correctness and fear of being labeled "Islamophobic" is preventing counter terrorism measures from properly investigating radicalized hotspots in London.
Wilson Chowdhry, whose group helps and advocates for persecuted Christians in the face of hardline and radical Islam, is urging people to sign an important petition against further budget cuts to police services in the U.K.
He also told The Christian Post in an email interview on Monday that he has first hand tried to report potential radicalized mosques and hotspots in London, which has suffered a number of recent terror attacks, but has been met with suspicion and scrutiny.
The Islamic State terror group, also known as ISIS, claimed responsibility for the London attack on Saturday night, where three terror suspects were shot dead after hitting pedestrians with their vehicle on London Bridge, and then attacked civilians with knives.
Intelligence officers had warned just days before that as many as 23,000 jihadist extremists are living in Britain as potential terror attackers, The Times reported at the end of May.
Chowdhry praised British professional security forces that have thwarted a number of attempted attacks and have been successful with intelligence gathering.
He claimed, however, that counter terrorism measures and operations led by SO15, also known as the Counter Terrorism Command, are being hampered by political correctness and fear of being labeled "Islamophobic" when it comes to investigating potentially radicalized locations in London.
"Sadly my experiences with SO15 in recent weeks corroborate the malaise and have left me deflated," Chowdhry said.
"Tackling the increasing radicalization of Muslim communities has to become a stronger focus of any counter-terrorism approach. Yet when I tried to report a property from which local people feared extremism was emanating only days before the Manchester Bomb attack, I was met with apathy and disbelief," he said of the May 22 Manchester Arena suicide bombing, which left 23 people dead.
The BPCA chairman said that he traveled to the flats in Britain where arrests were being made following the London Bridge attack.
"I wanted to see if any of the culprits were linked to the property I reported, but arrived too late. As a British citizen I am willing to stand up against extremism and I know this puts me in danger, but I fear more for the future of my three daughters who are being brought up in a society full of schism and polarization," he explained in a press release.
"Instead of taking my concerns and adding it to a list of potential leads, I found myself attempting to overly justify my concerns and those of others who bravely shared knowledge with me — many of whom were Muslim. I felt like I was the criminal. This has lessened my desire to share intelligence in the future and I am sure many others will hold similar apprehension — which only serves to deter essential intelligence," he added.
Chowdhry told CP that the "apathy and disbelief" he is talking about comes from a general political correctness culture within the police.
"Whether it is a top down approach I cannot confirm, but fault has to lie with the people at the top for failures by operational personnel," he said.
As for how Britain has amassed such a large pool of potential terrorists, he offered several different factors.
"There are many interpretations of Islam, a faith which has not gone through the reformation that Christianity has been through. Many adherents of the Islamic faith hold a very literal attitude towards scripture without contextualization, [while] others are seeking reform of traditional understanding," Chowdhry noted.
"Literal interpretations of the Quran do not account for the society of the day. The approach to faith for those clinging to this view will naturally be one that is fundamentalist."
He also pointed to the proliferation of hardline Islamic educational institutions and mosques, such as Madrassahs, which are not being properly monitored by authorities and are spreading ideology of hate amongst impressionable young minds.
Chowdhry explained that some in the Muslim community in Britain also hold anger toward the United States and Britain for what they deem illegal and predatory foreign policies.
"This has bred dissension, which has culminated in alienation and conflict," he suggested.
The spread of IS and Taliban ideology across the internet that non-Muslims are "evil idolaters" has also contributed toward the radicalization of some, he said.
"The lies of these groups are not being counteracted quickly enough by liberal Muslim groups and mosques thus creating polarization," Chowdhry positioned.
Far-right groups such as the EDL and Pegida are not helping, he said, arguing that racists join such movements, creating a "heady mix of extremists on two opposing sides," which only creates more contempt, "driving more Muslims towards the fanatics."
"Its a catch 22 situation that will no doubt increase after the three recent attacks, unless a more concerted and expedient attempt to develop community cohesion is adopted," the BPCA chairman stated.
Chowdhry said that it should not be surprising that Islamic radicals have not been deterred from attacking London, despite it large Muslim community, and its Muslim mayor, Sadiq Khan.
"London is the beating heart of the U.K. — the best way to create fear and panic in a nation is to disable its major city. Besides, how much work has Mayor Khan put into tackling radicalization?" Chowdhry noted.
"Most political parties have done little to remedy the growing social malaise of radicalization, which allowed to fester has grown significantly."
Much like the BPCA petition, Khan has also warned that losing thousands of frontline officers would make it harder to tackle the terrorism threat.
The petition states that the safety of the country is of "paramount importance to the citizens living here," and calls on the U.K. government to ensure that no further budget cuts or reductions are made to British Police services.