7 Things to Know About Congressional Baseball Practice Shooter James Hodgkinson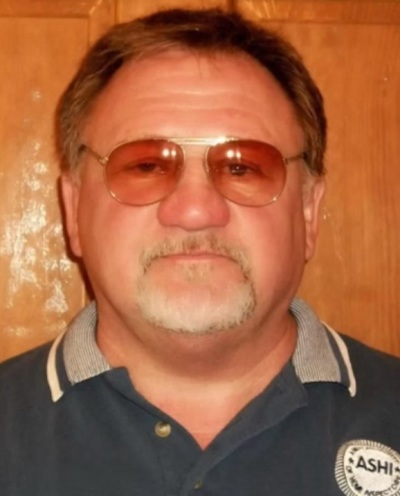 Americans across the nation were alarmed on Wednesday morning as a reports surfaced that a gunman had open fired at a Congressional baseball practice in Virginia and shot House Majority Whip Steve Scalise, R-La., and others.
The gunman has died while Scalise remains in critical conditon, and four others who were shot — Capitol Hill police officers David Bailey and Crystal Griner, a former staffer and a lobbyist — are said to be in stable condition.
According to reports, the gunman died due to injuries sustained while he exchanged fire with Capitol Police and Alexandria police officers who responded to reports of shots being fired at Eugene Simpson Stadium Park around 7:30 a.m. The gunman was later identified as 66-year-old James Hodgkinson.
Here are seven facts to know about the shooter, James Hodgkinson.
1. Hodgkinson was a Bernie Sanders supporter and did volunteer work for his presidential campaign.
Charles Orear, a 50-year-old restaurant manager from St. Louis, told The Washington Post that he worked with and developed a relationship with Hodgkinson in Iowa while working on the 2016 presidential campaign of Sen. Sanders, I-Vt.
Orear recalled Hodgkinson being a passionate progressive.However, Orear doesn't recall Hodgkinson showing signs that he could one day carry out a violent attack.
"You've got to be kidding me," Orear said when told of Hodkinson's actions. "I met him on the Bernie trail in Iowa, worked with him in the Quad Cities area."
When informed that Hodgkinson had worked for his campaign, Sanders issued a statement condemning the attack. 
"I have just been informed that the alleged shooter at the Republican baseball practice is someone who apparently volunteered on my presidential campaign. I am sickened by this despicable act," Sanders said. "Let me be as clear as I can be. Violence of any kind is unacceptable in our society and I condemn this action in the strongest possible terms. Real change can only come about through nonviolent action, and anything else runs against our most deeply held American values."
"My hopes and prayers are that Representative Scalise, congressional staff and the Capitol Police Officers who were wounded make a quick and full recovery," he added. "I also want to thank the Capitol Police for their heroic actions to prevent further harm."
2.  He was originally from Illinois and owned his own home inspection company.
According to Hodgkinson's Facebook page, he lived in Belleville, Illinois, and was the former owner of a company called JTH Inspections, which offers home inspections and air quality testing.
"This business has recently been in the news in connection with a recent tragedy. As a result, people may be coming to this page to share their thoughts and concern," the JTH Inspection's Yelp page reads.
Yelp users have already began posting joking comments about the company's connection with Hodgkinson on the Yelp page. The last legitimate review on the page was posted in March 2015.
"James was thorough and professional. Arrived on time, and answered all questions I had," the review states. "Spent an adequate amount of time and looking at the home. Provided a detailed report along with photos. Very knowledgeable. Would recommend him to family, friends and colleagues."
According to the Belleville News-Democrat, he was a licensed home inspector from 1994 until 1997. After losing his license in 1997, he regained it from 2003 until 2016. His license was not renewed in 2016.
According to ABC News, Hodgkinson has been living in Alexandria, Virginia, for the past two months.
3. Hodgkinson belonged to a number of anti-Republican groups and often voiced his disdain for the party.
According to the Belleville News-Democrat, Hodgkinson belonged to a number of groups that stand in staunch opposition to the Republican Party. One of the groups he was a part of was called "Terminate the Republican Party."
The Conservative Review reports that he also liked the very left-wing Southern Poverty Law Center's Facebook page. 
Additionally, he railed against Republicans in a number letters to the editor sent to Belleville News-Democrat.
According to the news outlet, many of the letters to the editor submitted by Hodkinson criticized Republicans and tax policies. On one occasion, he advocated for the legalization of marijuana.
"One of my favorite TV shows is 'The Rachel Maddow Show' on MSNBC. On a recent show she stated that 17 very rich men are supplying the Republican Party with more than 60 percent of their campaign contributions," Hodkinson wrote in a 2012 letter to the editor. "These men are trying to buy our country. You know they expect something for all this money. That something is that Mitt Romney and a Republican Congress won't raise their taxes. We all know that the rich don't pay enough taxes."