James Martin to Speak on Churches Supporting LGBT People at World Meeting of Families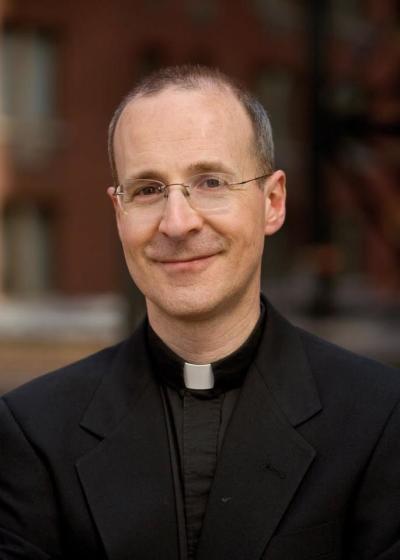 Father James Martin, a Jesuit priest who has garnered controversy for his outreach to the LGBT community, is scheduled to speak at the major Catholic gathering the World Meeting of Families.
Held every three years by the Roman Catholic Church, the World Meeting of Families is a multiday international event centered on issues of marriage and the family scheduled for Aug. 21-26.
Martin will be giving a presentation on how churches can support families who have members that identify as LGBT individuals.
In a statement posted to Twitter on Monday morning, Martin explained that he was "delighted to accept the invitation ... from the Vatican and the Archdiocese of Dublin."
"I hope to share 'best practices' from parishes that have successfully reached out to the L.G.B.T. Catholic community," explained Martin to the Jesuit publication America Magazine, where he serves as editor at large.
In recent times, Martin has been criticized for his efforts to reach out to LGBT individuals, especially through his book Building a Bridge, which called on churches to be more welcoming of sexual minorities.
For example, Martin believes that the Catechism of the Catholic Church should change its wording regarding homosexuality from "intrinsically disordered" to "differently ordered."
Last September, Martin was disinvited from speaking at a Catholic seminary in Washington, D.C., due to heavy criticism the school experienced on social media for hosting the priest.
"In no way does this decision signal approval or agreement with the comments or accusations that the various social media sites have made over the recent weeks," stated the seminary last year.
Southern Baptist Convention theologian and evangelical leader Albert Mohler stated last year on his radio program "The Briefing" that he believed Martin was advocating for changes that involve "overthrowing the entire tradition of the Christian church."
"If you say that LGBT sexual orientation is merely 'differently ordered,' you have actually not only changed the Catechism, in this specific case of the Roman Catholic Church, you have changed the Catholic Church's understanding of the doctrines of creation, of humanity, of sin, of redemption," said Mohler. "It is an entire reorientation of the Catholic faith."
In response, Martin told Catholic News Agency that he believed Moher's criticism was "obtuse," and added that his point was "simply that we have to be sensitive to the language we use. We can't pretend that language like that isn't harmful."
This year, Dublin, Ireland, will host the World Meeting of Families, whose theme, chosen by Pope Francis, will be "The Gospel of the Family: Joy for the World."
At the last World Meeting of Families, held in Philadelphia, Pennsylvania, in 2015, evangelical pastor and best-selling author Rick Warren was among the speakers.
"In today's society, materialism is idolized, immorality is glamorized, truth is minimized, sin is normalized, divorce is rationalized, and abortion is legalized," said Warren at the 2015 event.
"So what do we need? We need to revitalize our worship, minimize our differences, mobilize our members, and evangelize the lost, and we need to re-energize our families."