Jeannie Mai Seeks to End Sex Slavery With New Film, 'Stopping Traffic'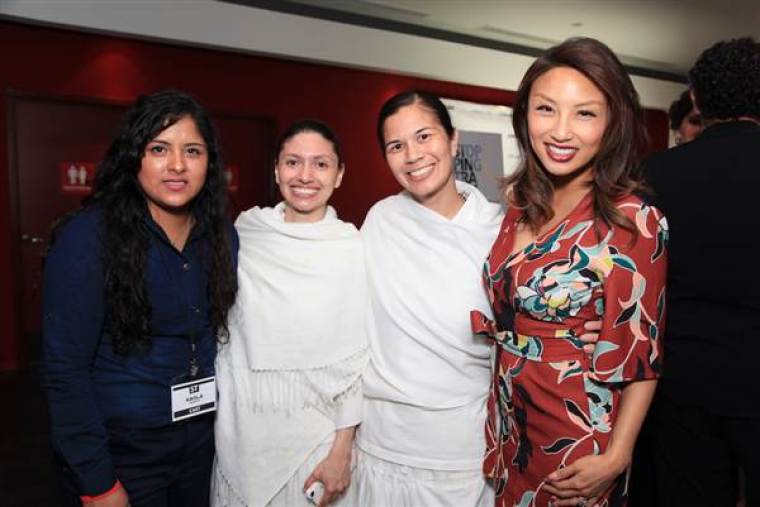 Jeannie Mai may be best known as a fashionista and co-host of "The Real" talk show, but now she is using her platform to release a film this week that she hopes will help to put an end to sex trafficking.
The documentary, "Stopping Traffic: The Movement to End Sex Trafficking," will be released in select theaters Sept. 29 through Oct. 5. The 38-year-old talk show host took to Instagram on Saturday to introduce the world to a sex trafficking survivor named Karla ahead of the film that she executive produced.
"Meet Karla, a survivor/activist of sex-trafficking from Mexico who was trafficked from age 12–16. She estimates she was raped over 43,200 times," she wrote. "Stories like this are why I'll never stop my fight against human trafficking. I chose to be a part of the @StoppingTrafficFilm team because over two years was spent to produce a powerful, yet hopeful documentary about #human trafficking to the global community."
Mai explained that seeing the stories of people who've been victimized by sex slavery can increase one's understanding.
"It's not until you see and hear the woman behind the statistics that you understand how men, women, and kids as young as 4 years old are sold every 2 minutes — today. Mai Fam get involved in our movement," she wrote. "Watch the film. Or pre-order from iTunes now."
In an interview with Salon, Mai insisted that sex trafficking affects more than just the victims who had to endure horrible abuse.
"It affects every single person in our circumference because somebody you know is involved in trafficking somewhere. It's that easy," she said. "And every minute two children are being sold. I mean, that's how common it is today, so we have to put a stop to it."
"We have to end it," Mai added, "and this film is a perfect way to understand how."