Jefferson Bethke: Why We Should Celebrate God Making Spiritual Scars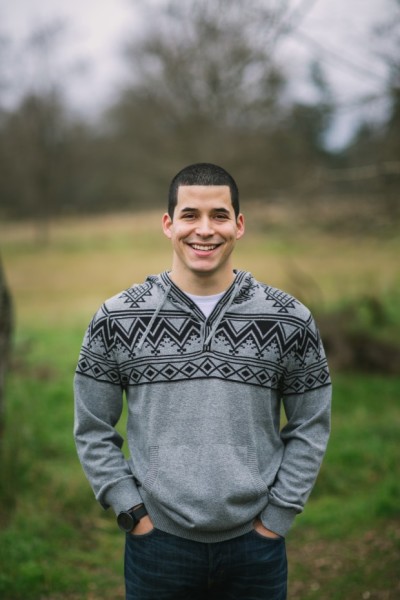 While it may be healthy to cover and conceal your physical wounds, it's not beneficial to do so with spiritual ones, says New York Times best-selling author and inspirational speaker Jeff Bethke.
Healing spiritual wounds is the subject of a portion of Bethke's forthcoming book It's Not What You Think, where he poses the question: What if Jesus could take your wounds and make them scars?
Oftentimes, however, the wounded do not reveal their pain so that they can be healed, Bethke says.
"We have places in our hearts that we just pretend aren't there," the author says in a video posted on his website last week. "We don't want to talk about it. We don't want to address it because maybe we're afraid of it, or afraid to be honest because of rejection, or whatever it is, and it just gets worse."
While wounds can run deep, they're not beyond God's healing power. "Even though we might have deep wounds, we can actually find deep healing in Jesus."
Bethke illustrates this through a comparison of the Old and New Testaments of the Bible. "When you look at the Old Testament, every time something unclean comes in contact with something clean, that unclean thing wins. … It defiles the clean thing. It kind of makes the clean thing unclean."
He goes on to say, "But when you get to the New Testament, you see it's actually completely flipped. That the Messiah they were looking for — the one who would take away the curse, bring back that Shalom — every time He comes in contact with someone — every time Jesus touches someone — He does not become unclean, they become clean. His resurrection power, his new life, who He is, is more powerful than their shame, their guilt, their hurt, their pain. … That is the power of Jesus. No matter how deep the wounds are, his grace is deeper. … His healing is deeper."
Bethke also explains that no matter how badly someone may feel about something that's been done to them or about something they've done to someone else, they can find healing. He says that when one gives God the parts of their life that they've been hiding, Jesus can transform those wounds into scars.
"Jesus takes our wounds and He makes them scars — when we let him," Bethke says. "A scar doesn't hurt anymore. A scar isn't sensitive … a scar tells a story. … That's what it means to tell other people about Jesus. … To find that healing that we so desperately need and then make that wound into a scar, then turn around and say, 'look what Jesus did.'"
Bethke goes on to say, "Wounds hurt, but scars tell a story. ... Have you brought your wounds to Jesus and let him turn them into scars? Do you tell other people about Him, or do you tell other people about your story?"