Jennifer Garner Refutes False Reports About Feelings After Divorce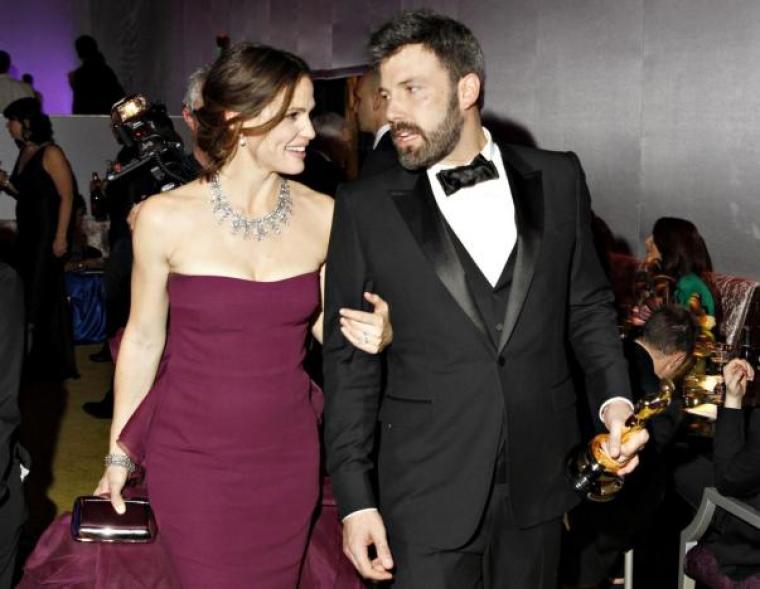 Jennifer Garner is speaking out against false reports concerning her life after marriage.
The Christian actress is the cover girl for People magazine this week where she is the subject of an article titled "Life After Heartbreak." The magazine is reporting that alleged sources close to the "Miracles From Heaven" star have spoken about her feelings after divorcing actor Ben Affleck, 44, and co-parenting their three children Violet, 11, Seraphina, 8, and Samuel, 5.
However, Garner, 45, insists she never authorized the article or posed for any cover photographs.
"It has been brought to my attention that there is a People magazine cover and article out today that appear to be coming from me. It isn't unusual for me to receive calls from loved ones thinking I forgot to tell them I am pregnant—with twins!—(Geez Louise), but those are so ridiculous they're easy to ignore," the actress wrote on Facebook. "This isn't a tragedy by any measure, but it does affect me and my family and so, before my mom's garden club lights up her phone, I wanted to set the record straight: I did not pose for this cover. I did not participate in or authorize this article."
According to the People article, an insider told the magazine that Garner "seems relieved" that she finally filed for divorce and that she is doing okay and focusing on the future. The insider also said it will be a while before Garner starts dating again.
Garner wanted to make it clear that she is content with her family situation.
"While we are here, for what it's worth: I have three wonderful kids and my family is complete," she wrote before closing out the message on a positive note. "Have a beautiful day. Love, Jen."
Despite the announcement of their divorce, Garner and Affleck have been spotted attending church together in recent weeks. On Easter Sunday, the family attended church together just days after filing for their divorce.
Garner previously spoke about their children's desire to attend church when she was promoting her film "Miracles from Heaven." She believes working on the faith-based film opened up the doors for church attendance with her family.
"I will say that being around this community, and while I've always gone to church in West Virginia, that when I got back to Los Angeles, I was talking to my kids about the movie and they said, 'Mom you don't take us to church,' and we went that Sunday, and they went today without me," Garner said in a DeWayneHamby.com video. "That decision was a direct gift from this movie and for that I'm very grateful."