Jeremy, Audrey Roloff on fostering a God-glorifying marriage, life after 'Little People, Big World'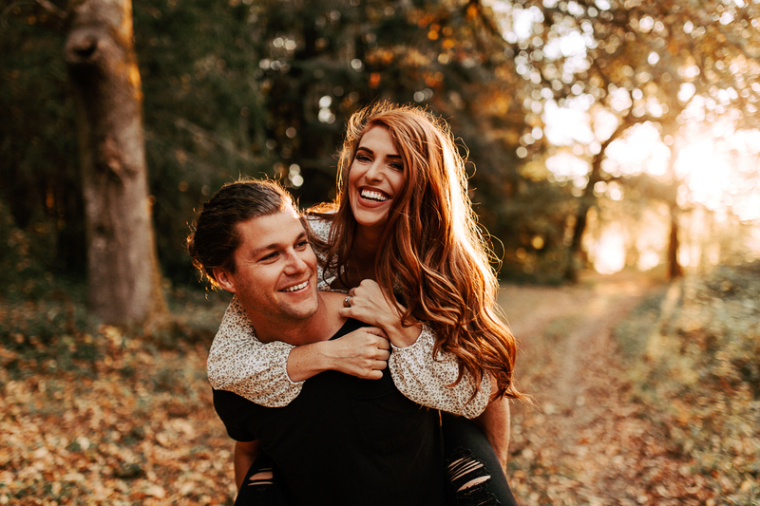 Jeremy and Audrey Roloff, who shot to fame on TLC's hit show "Little People, Big World," have released a new book sharing their love story — both the highs and the lows — to encourage other couples to choose love in a culture that places little value on the commitment of marriage.
"We feel there is this shift in culture, where there are a lot of character traits in love stories that are forgotten about or pursued less, and we wanted to get back to these tried-and-true concepts of self-discipline, patience, effort, and intentionality, and all of these things that aren't quick and easy," Jeremy told The Christian Post. "We wanted to inspire people to press and write their own love letter life."
In A Love Letter Life: Pursue Creatively, Date Intentionally, Love Faithfully, Jeremy and Audrey candidly share their own relationship journey, beginning with a blind date to a long-distance relationship, overwhelming obstacles, and finally, marriage.
"We faced a lot of hardships early on," Audrey admitted. "I had a lot of health issues, and I would shut Jeremy out because I didn't want to come across as high-maintenance. I was afraid it would ruin our love story or he wouldn't want to be with me. Through that, I learned that Jeremy wanted to be included, and I needed to be willing to let him walk with me through whatever I was going through."
Told through both Jeremy's and Audrey's voices, the book also offers practical, time-tested advice for couples and delves into sensitive topics like purity, breaking emotional walls, and tips for fighting well.
"We wanted to address how to fight well, which we call our 'code of conflict,'" Jeremy explained. "If we're going to fight, how do we do it well and fair? The goal isn't to eliminate conflict; it's to better represent our Lord and Savior. Some of our tips include taking time to cool off, never fight in public, don't fight in the heat of the moment, and manage expectations because so many marital conflicts stem from mismanaged expectations."
"We're also transparent about our struggles with purity and what that was like for us before we were married and also in our marriage," he continued. "Purity doesn't end on your wedding day. It's something you have to keep fighting for. We try to give people practical ways to set boundaries and intentionally pursue their spouse."
Jeremy shared that personality tests like the Enneagram helped the couple navigate what he referred to as their "clashing personalities."
"We are two very different people with very different upbringings who came together and had to really work out some kinks," he said. "We want our readers to be inspired by our honesty, put the book down, and feel extraordinarily ignited and inspired to pursue their own love story — one they would want to be retold."
Jeremy and Audrey made headlines last year after announcing they, along with their 1-year-old daughter, Ember, were leaving "Little People, Big World." Today, they lead Beating50Percent.com, a ministry on a mission to revive covenant marriages, and host the top-rated Behind the Scenes podcast.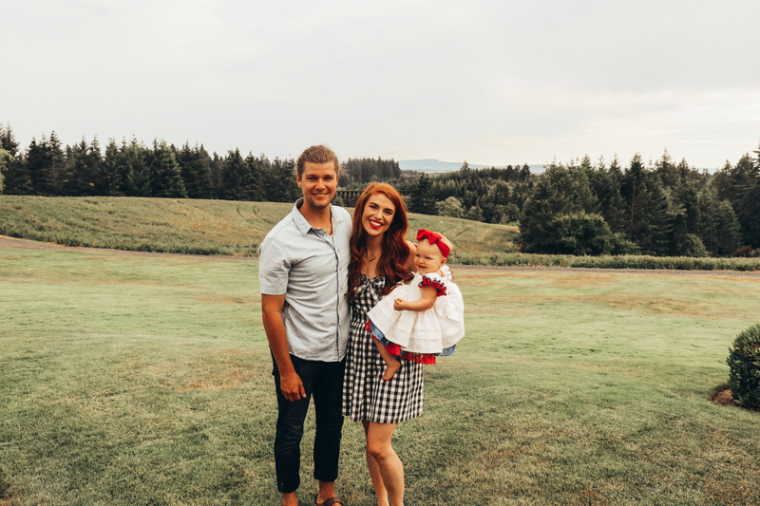 The couple told CP that life has been extremely "full" since leaving the show and they've never looked back.
"We quit the show because we felt God was calling us to do so," Jeremy shared. "I started asking, 'How much longer do I want to do this? I've been doing it for 16 straight years. Do I want to do this until I'm 30?' The Lord started stirring these things in my heart, and I felt I needed to take a leap of faith and press into the doors God had opened."
"We want to be people who make the right decision for us and listen to God's leading. Stepping away from the show was one of those decisions that was difficult but right. And a lot of things have been made possible because we've surrendered ourselves to God's leading."
Their commitment to stepping out in faith has yielded results: Less than a week after its April release, A Love Letter Life snagged the top spot on Amazon's "Christian Family and Relationships" section. Audrey told CP that she believes young couples are "hungry" for God-glorifying, practical advice regarding dating and marriage — but the book will resonate with singles too.
"We're called to be pure and holy people, both in our single life and in our relationships," she said. "We want to be role models, modeling the love of Jesus, and teaching old truths through a new lens.
For more information on A Love Letter Life and book tour dates, visit aloveletterlife.com