Jeremy Lin Frustrated With God After New Injury, Asks for Prayers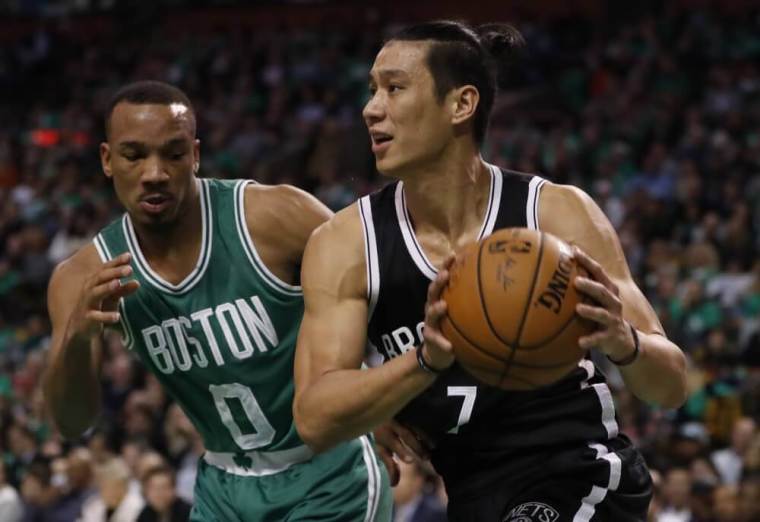 Jeremy Lin is asking fans to pray for him as he tries to overcome frustrations with God after suffering his third hamstring injury this season.
This week it was announced that the 28-year-old Brooklyn Nets guard suffered from his third hamstring injury this season, which will leave him sidelined for 3-5 weeks. In a transparent Facebook post, Lin vented his frustrations to the world on Monday.
According to Lin, he is processing his third hamstring injury with "natural emotions" such as feelings of both motivation and defeat. When feeling defeated, he admitted to wanting to yell at God for allowing his injury to happen when he was supposed to lead his team as a star point guard for the first time in his professional career.
"Some moments I want to yell at God in frustration...Why not when I was a backup point guard the last 4 years," he questioned. "All the hard work I put into training, developing a new shot, regaining my confidence, having my desired role, the right coach and the right system. A year of my prime down the drain."
While posting his Facebook message to fans, he also posted a prayer request to those who are involved in his digitial prayer group.
"Please pray for my hamstring rehab. I've had a roller coaster of emotions that have ranged from determination to discouragement to optimism to defeat to anger to confusion," he asked fans Monday in the email titled, "Jeremy's Prayer Requests 26." "I'm hoping to be joyful and grateful in the rehab process."
Lin has missed much of the 2016-2017 NBA season after a hamstring injury on Nov. 2 kept him out for 17 games. A hamstring injury last month has forced Lin to watch the games from the sidelines since Dec. 26.
After befriending an 8-year-old girl named Ava Bright Lee who died on the first day of the year after a battle with Leukemia, Lin has been reflecting on her ability to praise the Lord in spite of her pain. Despite his disappointments, the Nets guard said he is going to trust that God is going to get him through his latest challenge.
"...I've been here before. I've faced lows and seen how God has led me out of them," he wrote on Facebook. "I'm quicker to gain perspective and remember His sovereignty and ability to turn my setbacks into life lessons and opportunities."