Jeremy Lin Gets New Agent While Steve Nash Voices Interest in New York Knicks
Steve Nash seems to be eying the New York Knicks as his prospective next destination, while Jeremy Lin has changed agents right before a free agency that has the potential to change the lives of both point guards.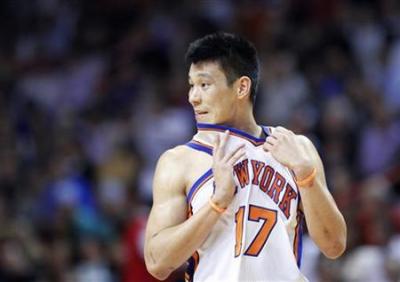 Nash has been a topic of conversation for Knicks fans and players alike who have compared the two-time league MVP and 38-year-old veteran point guard's style to that of Lin. Lin, 23, managed to spark a phenomenon dubbed "Linsanity" when he took the team on a seven game winning streak last February.
Although rumors have surfaced regarding Nash leaving the Phoenix Suns and joining the New York Knicks in the offseason when he will become a free agent. Recently, Nash seemed to confirm that there may be some basis to the rumors.
"The Knicks are a great franchise and I live in New York City (each summer), so I'd definitely consider them if they were interested," Nash said in an ESPN report.
However, Nash was not the first player to address the rumors about a potential contract with the Knicks. Amare Stoudemire, Knicks forward who once played alongside Nash in Phoenix, recently petitioned for Nash to join the team, since they were teammates in the past and thrived on the pick-and-roll offense that Lin also utilized while playing with the team.
"What team wouldn't want a two-time MVP, an assist leader, a veteran point guard?" Stoudemire asked the press last month. "What team wouldn't want that? But we do have Jeremy Lin here. And we have confidence in him and what he can do for us."
While Lin has expressed an interest in staying with New York while claiming that anything could happen next season, he recently approached his upcoming restricted free agency by hiring a new agent and publicist. The 23-year-old Asian-American point guard recently hired agent Jim Tanner of the Washington law firm Williams & Connolly LLP.
"With the quality and character of their firm and clients, their extensive basketball experience and tremendous success in athlete representation, I am confident that Williams & Connolly will provide me with the guidance I need to continue to develop personally and professionally," Lin said in a statement. "I am excited to have them work with Roger Montgomery and my current team."
Tanner will work with Lin in preparing his next NBA contract, marketing, licensing, personal appearances and additional business opportunities. Lin's new publicist Meredith Geisler, also works with Tanner's clients.
While the Knicks point guard has yet to make a decision concerning his next contract and playing destination, the point guard said he is confident about his decision.
"I believe Jim and the team at Williams & Connolly are the best fit for me in all aspects of my career," Lin said in a statement.
Jeremy Lin Testimony