Jeremy Lin Says 'Linsanity' Phenomenon Could Be Dehumanizing Him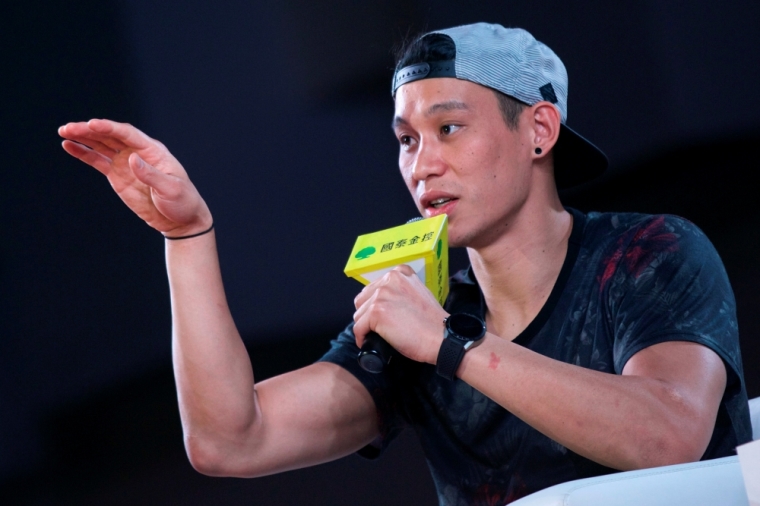 Being referred to as Linsanity is not necessarily a compliment for Jeremy Lin, who thinks being considered a phenomenon may be dehumanizing him.
"In a lot of ways, not in a negative way or a way that I am offended, but it kind of dehumanizes me to refer to me as a phenomenon," Lin told the New York Daily News. "I am going to be here, keep playing my game, do the best that I can and whatever you guys want to call it, that is up to you guys."
The guard became known as "Linsanity" in 2012 when he became the first player in NBA history to put up numbers of at least 20 points and seven assists in each of his first four starting games with the New York Knicks. NBA stars, sports pundits, celebrities and fans alike were taken aback by Lin's rise to fame, after multiple teams waived the Asian-American guard from their rosters and he was playing in the NBA D-league only a few months before signing with the Knicks.
Despite his struggles making it into a starting lineup, Lin managed to also make NBA history when he became the second highest scoring player in league history over a period of four game starts. Looking back at the events that led to his being referred to as a phenomenon four years ago, Lin admits that he became burdened by the attention.
"Everything happened overnight (with the Knicks). When it first started, I am not going to lie, it was cool, then it became a burden because I didn't know what I had gotten myself into," Lin said. "I didn't know how big things had become. One, two, three years removed, every year I embrace it more, every year I am more appreciative, every year I love it more and that is where I am right now."
Since the Knicks, Lin has signed with the Houston Rocket, Los Angeles Lakers, Charlotte Hornets and now he is gearing up to play with the Brooklyn Nets. Now that he is back in New York City, Lin insists he is not focusing on the period of his career known as Linsanity despite the media headlines.
"Even now, when I come back, I walk around anywhere and (Linsanity) is the only thing I hear," he said. "I will be myself but I don't really draw too many comparisons to Linsanity, the phenomenon. I am just going to keep playing. People will always kind of compare me to that."
In an email sent to his digital prayer group earlier this month, Lin praised God for the opportunity to sign on with the Knicks.
"Praise God for the opportunity to play for the Brooklyn Nets. Coming into free agency I was hoping to find a team that would allow me to flourish and I know God has led me here by opening one clear door for me to walk through, which I am very thankful for," he wrote. "Praise God for my family, friends and agents who give me such an amazing support network. I can't wait for what God has in store for the future!"