Jerry Greer, Son of Christian Country Singer Craig Morgan, Found Dead After Boating Accident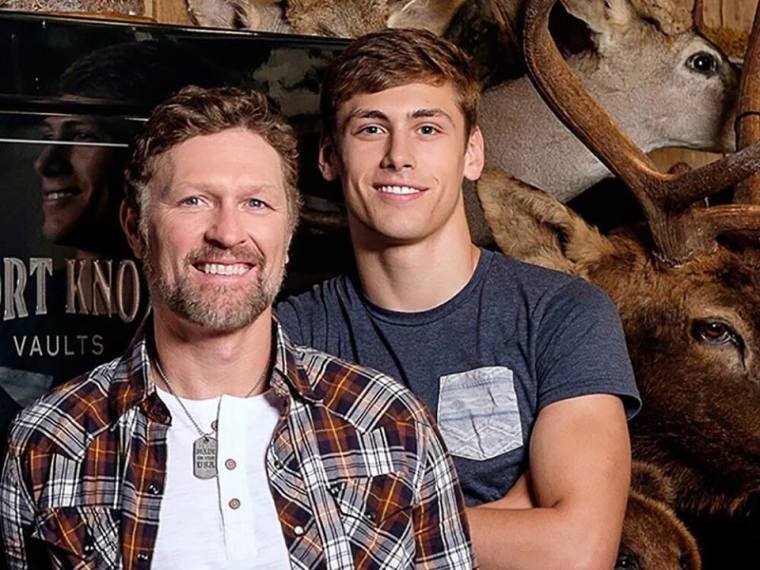 The family of Christian country singer Craig Morgan is locked in grief after his son, Jerry Greer, was discovered dead after a boating accident in Tennessee over the weekend.
Tennessee Wildlife Resources Agency confirmed in a report in The Tennessean that Greer's body was recovered from the Kentucky Lake Monday after a frantic search.
Humphreys County Sheriff Chris Davis told the publication that witnesses saw two teenagers tubing on the Tennessee River near Kentucky Lake on Sunday when they fell into the water. Greer, 19, who was wearing a life jacket, never resurfaced.
A statement issued by Morgan's label, Black River Entertainment, also acknowledged his son's death.
"It is with deep sadness that I am confirming the passing of Jerry Greer, 19, son of country music entertainer Craig Morgan and wife, Karen Greer. The Humphreys County Sheriff's Department recovered his body this evening after a search that began Sunday following a boating accident on Kentucky Lake in Tennessee. A 2016 graduate of Dickson County High School, Jerry planned to play football for Marshall University in the fall," it said. "The family is grateful for the outpouring of support and requests prayers at this time as they privately mourn this terrible loss."
Along with his parents, Jerry is survived by his sister, Aly Beaird and brother-in-law Ryan Beaird; brother, Kyle Greer and fiancé Chelsea Rogers; and brother, Wyatt Greer, the statement added. Funeral arrangements are expected to be announced later.
According to The Tennessean, a candlelight vigil originally planned for Monday night was canceled out of respect for the families.
Those who knew Jerry, however, shared their memories of him.
He "had an amazing heart, he was caring, and funny," Allison Pendergrass, a close friend and classmate of Greer said. "He had his own way of doing things which people didn't understand, but he was a beautiful soul and will forever hold a place in my heart."
Dickson County High Principal Joey Holley told The Tennessean that Greer was "loved by many of his classmates."
"His charisma and passion for sports made him one of the fiercest competitors at our school," Holley said. "He was an outstanding and one-of-a-kind athlete. He will be greatly missed. Our prayers go out to his family."
Jerry was reportedly close to his father who is an Army veteran who once served as a deputy sheriff in the state of Tennessee before becoming a country music star.
Morgan has had several hits, including "Tough," "Almost Home," "That's What I Love About Sunday" and "International Harvester."
He is also the host of "Craig Morgan All Access Outdoors" on the Outdoor Channel. On the show, Morgan travels on adventures around the world, and he would sometimes take Jerry with him. He is pictured on the show's website posing alongside Jerry with a goat they shot in Hawaii.
Asked if his song "That's What I Love About Sunday," was an indication of his Christian faith in 2005, Morgan told CMT that while he is a Christian, the song "is just a song."
"I am a Christian, but it is just a song. That's the cool thing about our format. As an artist and a songwriter, my individual beliefs can sometimes occasionally be interpreted through the songs I write and sing. But the great thing about our format is that it can touch you regardless of your personal beliefs," he said.