Jesuits to raise $100 million for descendants of slaves owned by members in 1800s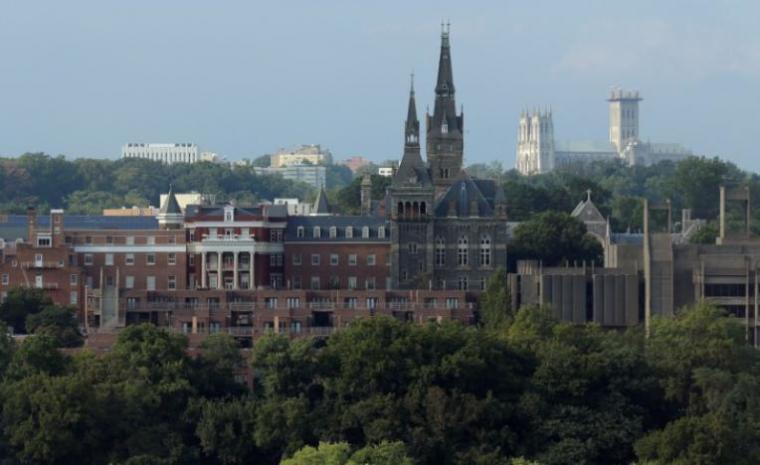 The Society of Jesus, an influential Catholic Church order commonly known as the Jesuits, are planning to raise $100 million to give to descendants of slaves once owned by their members.
The money will go to a foundation created by descendants of slaves sold in 1838 by the Jesuits to help fund Georgetown University when it was in financial trouble, The New York Times reported.
"This is an opportunity for Jesuits to begin a very serious process of truth and reconciliation," said the Rev. Timothy Kesicki, president of the Jesuit Conference of Canada and the United States, as quoted by the NY Times.
"Our shameful history of Jesuit slaveholding in the United States has been taken off the dusty shelf, and it can never be put back."
Father Kesicki said the Jesuits had already deposited $15 million into a trust established to support the foundation, with a plan to raise the remainder over the next three to five years.
The organization receiving the funds is the Descendants of Truth and Reconciliation Foundation, which was created by the Jesuits and the GU272 Descendants Association to advance racial reconciliation.
Cheryllyn Branch, president of the GU272 Descendants Association, said in a statement reported by America magazine that her organization wanted "to create a sustainable mechanism for investing forward in uplifting descendants for many generations to come."
"Through the Descendants of Truth and Reconciliation Foundation, we will restore honor and dignity to our ancestors by institutionalizing these goals for our children, our children's children, and descendants for centuries to come," stated Branch.
The GU272 Descendants Association was created to document the lives and family histories of the 272 slaves sold by the Jesuits to rescue Georgetown University from financial ruin in 1838.
Their objectives include uniting "current and future descendants" of the 272 slaves as well as "descendants of all people enslaved by the Jesuits," promoting and supporting "the aspirations of descendants through programming and fundraising activities," and promoting "the educational and economic aspirations of all descendants."
In April 2017, Georgetown held a "Liturgy of Remembrance, Contrition and Hope" ceremony to apologize for the Jesuit academic institution's historic ties to slavery.
"It's been a pretty interesting process in the last year or so of the descendants and Georgetown getting to know each other," said James Benton, researcher and the slavery, memory and reconciliation fellow for Georgetown, to The Washington Post at the time.
"I would expect this to be another step in that process. We're all coming to terms with the significance of the events of 1838. As we're trying to find a way to move forward, we're all learning a little more about each other."