Jimmy Carter Says He Would Choose Donald Trump Over Ted Cruz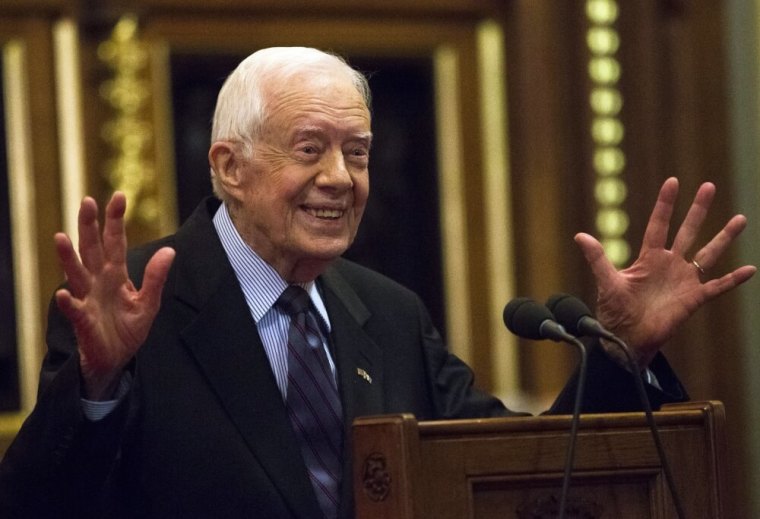 Former President Jimmy Carter said Wednesday that if he had to choose between Republican candidates Donald Trump and Ted Cruz for president, he would rather see Trump in the White House.
Although he is committed to supporting former U.S. Secretary of State Hillary Clinton for president, Carter told the British Parliament, according to CBS, that if he had to choose between the two Republican rivals he would much rather see Trump in the White House because he is much more "malleable."
"I think I would choose Trump which may surprise some of you, but the reason is Trump has proven already that he's completely malleable. I don't think he has any fixed opinions that he would really go to the White House and fight for," said Carter who ripped Cruz as too rigid in pursuing "far right-wing policies."
"Ted Cruz is not malleable. He has far right-wing policies, in my opinion, that would be pursued aggressively if and when he would become president," said Carter.
Picking up on Carter's comments at an event in Nashua, New Hampshire later in the day however, Cruz told his supporters that Carter had "endorsed Donald Trump," which isn't true.
"Get the video, I want the video. I'm going to pay [for ads of] Jimmy Carter attacking me," Cruz told a crowd of several hundred people gathered at a school in Nashua according to The Wall Street Journal.
"Today — and I'm not making this up — Jimmy Carter endorsed Donald Trump," he continued in the CBS report. "Here's what Jimmy Carter said: the reason is Donald's views are malleable, he has no core beliefs on anything ... This Cruz guy actually believes this stuff."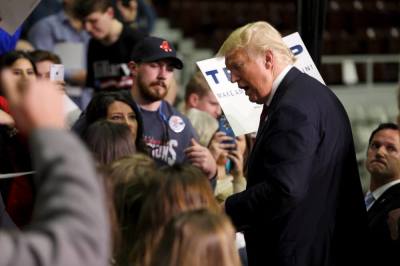 Far from endorsing Trump, however, Carter told the British Parliament that he thinks the billionaire will ultimately "fade away" and reminded that he is a Democrat who will support whichever Democratic candidate wins the nomination.
Cruz has been under fire since the Iowa caucuses on Monday when it was revealed that his operatives spread rumors at precincts that neurosurgeon Ben Carson was dropping out of the presidential race.
"I was reasonably happy today until I discovered the dirty tricks that were going on," said Carson Monday night in Iowa where he only garnered 9 percent of the votes.
"And people spreading rumors that I had dropped out and that people should caucus for somebody else. I mean do you think that that is something that's acceptable? That's one of the reasons that I got into this race because looking at the level of deceit and distrust that is going on in our country, so I just want you to know, I'm not going anywhere," he told his supporters.
Cruz partly blamed the information about Trump dropping out of the race on a CNN report. CNN on Wednesday flatly denied that claim in a strongly worded statement.
"Senator Cruz's claims about CNN are false. At no point did the network indicate Dr. Carson would suspend his campaign," said CNN.
Trump, who came in second in Iowa, charged that Cruz won in Iowa because of the "fraud" he committed there
"Based on the fraud committed by Senator Ted Cruz during the Iowa Caucus, either a new election should take place or Cruz results nullified," Trump declared in a tweet Wednesday morning.
Despite an apology from Cruz about what happened in Iowa, Carson has made it known that he is not happy with what happened in Iowa. At a press conference in Washington D.C. Wednesday evening Carson told reporters that voters should judge all candidates by the words of Jesus in the Book of Matthew.
"I make no bones about the fact that I am a person of faith, and I believe it what it says in Matthew 7:20: 'By their fruit you will know them,'" Carson said. "You know people not by what they say, but by what they do."