Joel Osteen on Bringing 'America's Night of Hope' to NYC's Yankee Stadium: 'There's Something Special Here' (Video)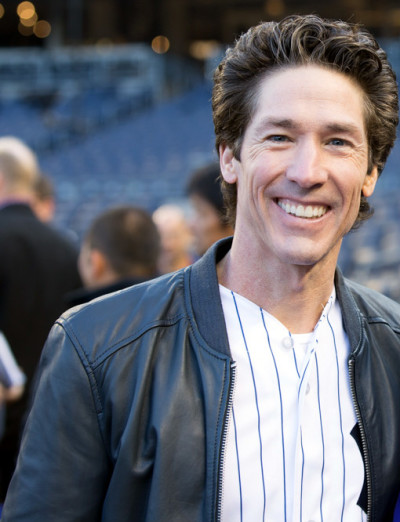 NEW YORK — Texas megachurch pastor Joel Osteen recently made a visit to Yankee Stadium in New York City to take in a game and give a brief preview of what attendees can expect when he returns in June for "America's Night of Hope."
Pastor Osteen, clad in the Yankees' home colors and standing not far from home plate, spoke with The Christian Post about his plans for the gathering in New York City's Bronx borough on Saturday, June 7.
"We're gonna try and inspire them, let them know that God's for them, bring music, ministry and inspiration," said Osteen. "My wife, Victoria, will be here, my mom (Dodie Osteen) shares how she overcame cancer. You know, just a great night to hopefully draw people closer to the Lord and let them have a new beginning, just to be refreshed and inspired in their faith."
Osteen, who will be joined by Lakewood Church's worship team, said he was not yet sure what the content of his main message would be.
"But I know my core message will be God's good, that He's on our side, that no matter the mistakes we've made in the past that we can let them go and receive a new beginning," he explained. "It's gonna be a lot about moving forward, believing for big things, believing for a great 2014."
Osteen last brought "America's Night of Hope" to New York City at Yankee Stadium in 2009 and attracted a near-capacity crowd to the 50,000-plus-seat venue.
"It was a great time before, and at the end the people didn't want to leave," the pastor and bestselling author said of his last visit. "There's just something about when 50,000 people get together in the name of faith, so I'm looking forward to it. There's something special here."
In addition to bringing a message of hope, Lakewood Church plans to deploy youth volunteers from its Generation Hope Project from June 4-8 to serve the city's "communities in need," as was the case last year in Miami and in 2012 in Washington, D.C.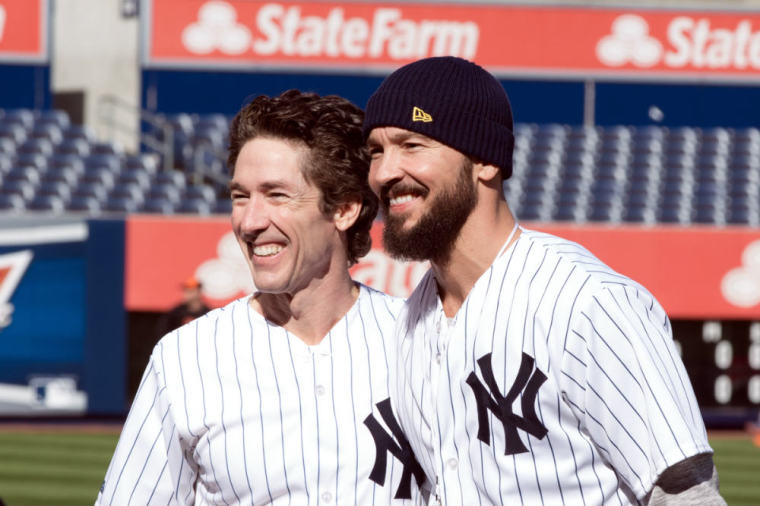 While in NYC last week, Osteen was joined by some area pastors, such as Hillsong's Carl Lentz, Terry A. Smith of The Life Christian Church, Adam Durso of Christ Tabernacle and Frank Santora of Faith Church, to watch the Baltimore Orioles face off against Derek Jeter and his fellow Yankees.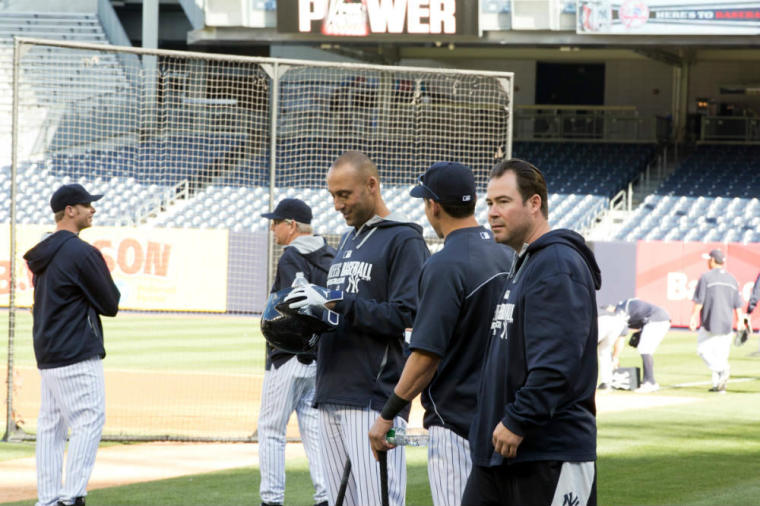 When asked if he was a Yankees' or Rangers' fan, Osteen looked down at his blue-on-white stripes before flashing his trademark smile.
He said, "I'm pulling for the Yankees since they gave me a Yankees uniform tonight."
The game, a debut at home for new Yankees' pitcher Masahiro Tanaka of Japan, ended in Baltimore's favor, 5-4.
Watch Osteen discuss his June 7 "America's Night of Hope" at Yankee Stadium in the video below:
Lakewood Church, led by Joel and Victoria Osteen, is America's largest Christian congregation, with more than 52,000 worshippers attending services weekly. According to the ministry, Osteen's weekly television program reaches more than 10 million households each week in the U.S. and is seen by millions more in over 100 nations across the globe. He also has authored several books, including 2013's Break Out!: 5 Keys to Go Beyond Your Barriers and Live an Extraordinary Life and the New York Times Bestseller Your Best Life Now: 7 Steps to Living at Your Full Potential.