Joel Osteen Praises Cee Lo's 'Mary Did You Know' Song Featured in 'Bible' Series
Joel Osteen Praises Cee Lo's 'Mary Did You Know' Song Featured in 'Bible' Series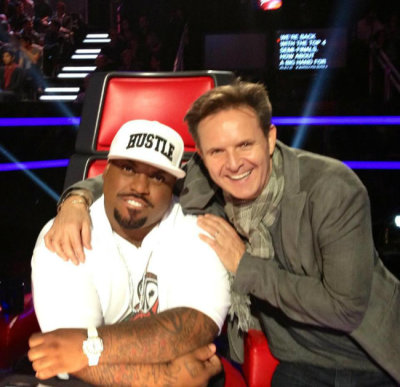 Lakewood Church Pastor Joel Osteen has praised a new video put out by singer-songwriter and rapper Cee Lo Green based on the upcoming "The Bible" 10-hour miniseries featuring the song "Mary Did You Know."
"You'll be inspired by CeeLo Green's beautiful rendition of 'Mary Did You Know' from the Bible Series," Joel Osteen Ministries wrote on the pastor's official Facebook page, sharing with his more than 2,641,000 million followers a link to the video, which has been viewed nearly 300,000 times on YouTube.
Produced by Roma Downey from "Touched By an Angel" and Mark Burnett, producer of "The Voice", "The Bible" is a 10-hour miniseries that features a dramatic retelling of the Gospel from Genesis to the time of Christ, and premiers on March 3rd, 2013 on The History Chanel, and will be made available on DVD and Blu-ray.
The video in question uses clips from the show, from Christ's birth to his resurrection, and features the song "Mary Did You Know", from the upcoming holiday album "Cee Lo's Magic Moment".
"This has been a labor of love, not a job, for Roma and me. We sincerely believe that it was for such a time as this that we met – to combine our gifts and energies into a project of this importance and a story this inspirational," Burnett told The Christian Post.
"What we have tried to do is tell the grand narrative of the Bible – in a way people haven't seen before on television. It is a powerful, inspirational, sacred text that we have tried to breathe fresh visual life into. We want millions to see it and enjoy these powerful stories of faith and love and joy and sacrifice and God's never-ending goodness," the producer added.
The Christian Post reviewed a short preview of the upcoming series, which stars "Game of Thrones" actor Nonso Anozie. Downey portrays Mary, the mother of Jesus.
As CP's Emma Koonse writes: While sometimes violent, "The Bible" offers visually enchanting depictions of well-known and beloved biblical characters. Noah's Ark, the Exodus, Abraham, and the birth, death, and resurrection of Jesus Christ are among the Bible stories covered in the highly-anticipated television series.