John Mayer opens concert with powerful 'How Great Thou Art' rendition after New Zealand shooting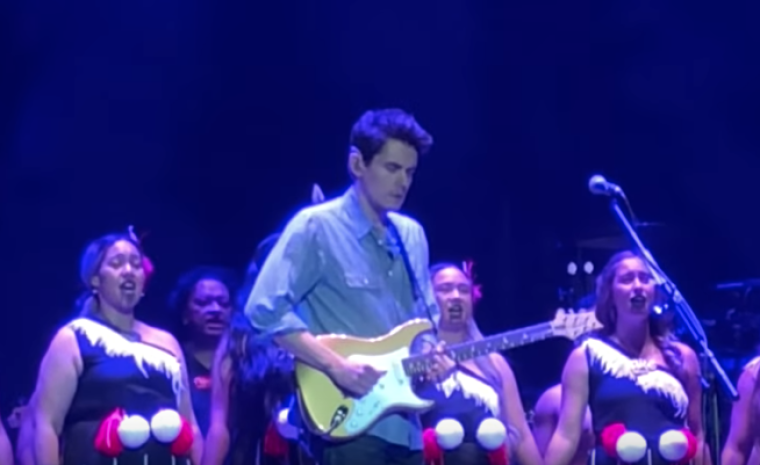 A video of singer John Mayer emotionally singing the iconic hymn "How Great Thou Art" while at a recent concert in New Zealand surfaced this week.
"Thank you for coming out under such heavy circumstances. It means a lot to me," Mayer said at the top of a show he did last month. The singer was referring to the deadly mosque shooting that took place in Christchurch in New Zealand.
Mayer kicked off his tour in the Oceania country just days after the tragic massacre, which claimed the lives of 50 people and where dozens were injured at two separate mosques holding Friday prayers.
The Grammy-award winning singer performed "How Great Thou Art" and was joined by New Zealand artist Bella Kalolo and her kapa haka group.
"Then sings my soul, my Saviour God, to Thee/How great Thou art, how great Thou art," Mayer prayerfully sang as he played his guitar.
Kalolo then joined in and repeated the first verse and chorus of the song in their Maori native language.
"Whakaaria Mai in te Re," she belted out before being joined by Mayer for one last chorus.
The popular hymn is typically performed during funerals in New Zealand in their traditional language. Kapa haka group followed the song with a traditional haka dance as a way to honor the victims.
According to The New Zealand Herald, Mayer's concert that evening was the first time he performed in the country since 2014. The "Gravity" singer was born to a Jewish father and a Christian mother and in the past claimed he related more to Judaism.
The shooting took place March 15, marking the worst New Zealanders (non-war related) massacre in their history.