John Piper Explains How to Find God's Will, 6 Ways to Discern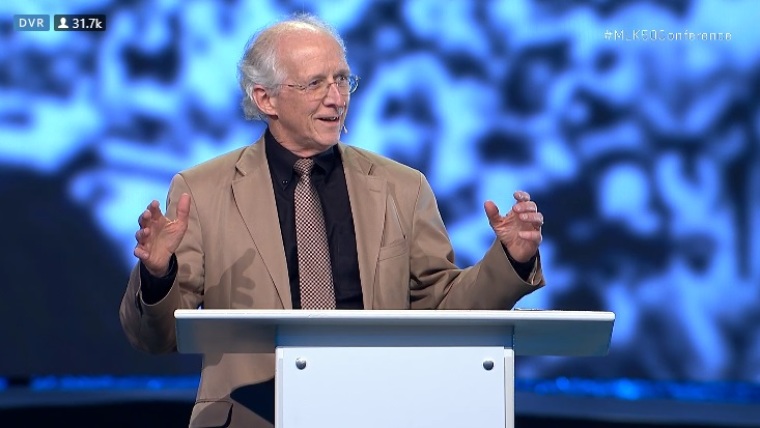 Discerning the will of God and His calling on one's life means yielding to a divine process, John Piper says.
In an episode of Ask Pastor John this week, the Reformed theologian and Desiring God founder responded to a college junior who was struggling to find God's will for her life, not knowing what to do other than pray.
Piper explained that for the Christian it is important to know how they are called.
"First, there is a kind of calling that God speaks when we are dead in sins — that calling which brings us out of deadness into life in union with Christ. This is the calling Paul comments on when he says, 'For Jews demand signs and Greeks seek wisdom, but we preach Christ crucified, a stumbling block to Jews and folly to Gentiles, but to those who are called, both Jews and Greeks, Christ the power of God and the wisdom of God,'" he said, quoting 1 Corinthians 1:22–24.
"Second, there is another kind of calling that we have in lifelong covenants that we make under God. The main one that the Bible ordains is the covenant of marriage. When God joins two people together in covenant — mainly on the analogy of Christ and his covenant with the church in Ephesians 5 — when God joins a man and a woman like that, then Jesus said that God has joined them together in such a way that no man may put this asunder," he added, referencing Mark 10:9.
But following God and finding His will involves a process, he went on to say, offering six steps.
"The way we hear this kind of calling is to be attentive to six ways that God acts on our behalf to bring us into a fruitful position of service in the world. Not necessarily a position that we'll have fifty years. We might experience movement as God's call moves."
Those six ways are to pursue the good, run toward need, remember what you love, be quick to listen, pray, and consider your holy desires, he said.
"God has spoken in His word to show us both what true need is in the world and what the world really needs," he said.
"He has acted to incline us, His people, to lean in to those needs, rather than thinking of only our private security and comfort and wealth and ease, as though that should guide us in our vocation."
Prayer is of supreme importance when pursuing God's will, he stressed.
"I still do this at age 72. I pray, 'God, don't let me make choices about what I do that would waste my life, or what's left of it.'"
Piper is the author many books, including Don't Waste Your Life, which released in 2003.