John Piper on Hearing the Voice of God
John Piper on Hearing the Voice of God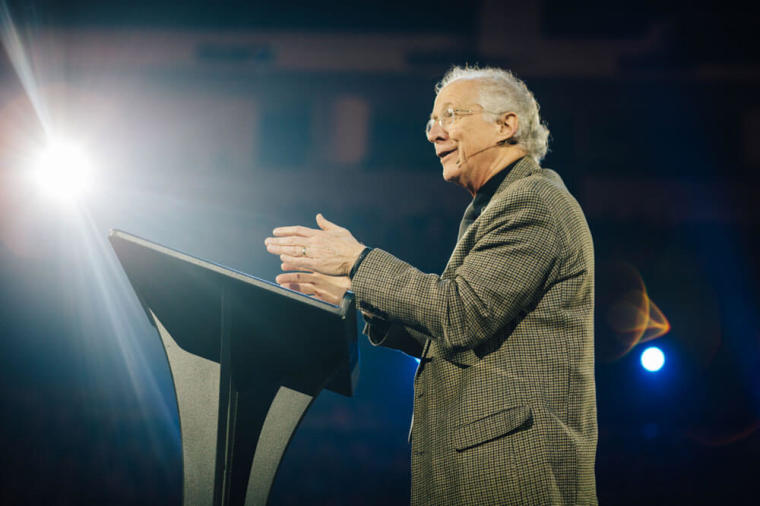 In 2006 gospel singer Tamela Mann debuted a powerful single called "Speak Lord" in which she urged God to speak to her with a word to address her need.
She crooned in the chorus:
Lord, please bestow on me
a word from Thee,
Lord, speak to me.
Lord, please bestow on me
a word from Thee,
Lord, won't You please speak to me.
It has become a common practice in some Christian circles to hear believers, particularly those seeking spiritual direction, talk about hearing a "word from God."
John Piper, chancellor of Bethlehem College & Seminary in Minnesota, says, however, that he is concerned about what he sees as the elevation of extra-biblical words over the voice of God in Scripture.
"The great need of our time is for people to experience the living reality of God by hearing his word personally and transformingly in Scripture. Something is incredibly wrong when the words we hear outside Scripture are more powerful and more affecting to us than the inspired word of God," Piper wrote in recent op-ed on his website desiringGod.org.
Piper's lament was inspired by an anonymously written article by a Christian professor entitled, "My Conversation With God". The professor talks about hearing God for the first time telling him to give all his royalties from a new book toward the tuition of a needy student after being somewhat of a skeptic.
"What makes me sad about the article is not that it isn't true or didn't happen. What's sad is that it really does give the impression that extra-biblical communication with God is surpassingly wonderful and faith-deepening. All the while, the supremely glorious communication of the living God which personally and powerfully and transformingly explodes in the receptive heart through the Bible everyday is passed over in silence," wrote Piper.
Prior to making that point, however, Piper highlighted the first time he got a word from God, on March 19, 2007. Although he firmly believes he heard a distinct voice which he attributes to God, Piper pointed out that God spoke to him through recognized Scripture.
"There settled over me a wonderful reverence. A palpable peace came down. This was a holy moment and a holy corner of the world in northern Minnesota. God Almighty had come down and was giving me the stillness and the openness and the willingness to hear his very voice," he wrote of the experience.
"This was breathtaking. It was very serious. It was almost a rebuke. At least a warning. He may as well have taken me by the collar of my shirt, lifted me off the ground with one hand, and said, with an incomparable mixture of fierceness and love, 'Never, never, never exalt yourself. Never rebel against me,'" he added.
Piper charged that God is always speaking through Scripture and no extra-biblical words can go deeper than the ones found in the Bible.
"If you would like to hear the very same words I heard on the couch in northern Minnesota, read Psalm 66:5–7. That is where I heard them. O, how precious is the Bible. It is the very word of God. In it God speaks in the twenty-first century. This is the very voice of God. By this voice, he speaks with absolute truth and personal force. By this voice, he reveals his all-surpassing beauty. By this voice, he reveals the deepest secrets of our hearts. No voice anywhere anytime can reach as deep or lift as high or carry as far as the voice of God that we hear in the Bible," Piper noted.