Jolie Tells Tom Brokaw Making 'Unbroken' Was 'The Hardest Thing I've Ever Done'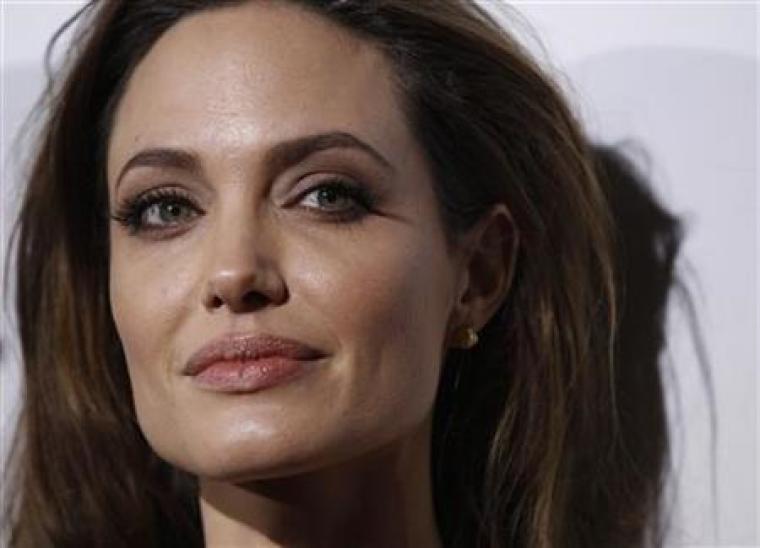 Angelina Jolie sat down with Tom Brokaw describing the daunting task of directing "Unbroken," the story of Olympian and WWII prisoner of war Louis Zamperini.
The script of "Unbroken" is based on Laura Hillenbrand's best-selling book of the same title. Jolie was joined by Zamperini, nicknamed "Zamp," during the interview where she admitted that the 97-year-old helped and guided her own life, both personally and professionally.
"[It's] such a huge responsibility to get it right, because I love him so much, and because he's helped me so much in my life," Jolie told Brokaw of Zamperini.
While the Oscar-winning actress directed one film before- "In The Land of Blood and Honey," she was struggling to find her next project before she found Zamperini's story.
"I wanted to direct something again, but I just wasn't sure what," she explained to Brokaw. "And it had to be something that I would love and care about, because it takes much more time away from your family, and much more effort than acting."
Jolie and her fiancé Brad Pitt are parents to six children, and filming "Unbroken" required them to live in Sydney, Australia for several months over the past year. But that was not the only challenge surrounding the film- Jolie explained the grueling process of getting Universal Studios to give the film a go-ahead.
"This had been the hardest thing I've ever done," Jolie admitted. "I pitched my butt off."
All of Jolie's hard work paid off though, and the Hollywood starlet just recently wrapped filming the movie. Despite the challenges, the actress and director hopes that "Unbroken" and Zamperini's incredible story will offer a testament to the human spirit for her children as well as the entire world to enjoy.
"For me, I think Louis has been very clear about what his message is," she said. "And I think, for my children, and for everybody in the world, I want to be able to say, it can seem dark, and it can seem hopeless, and it can seem very overwhelming, but the resilience and the strength of the human spirit is an extraordinary thing."
Meanwhile, Jolie teamed up with the Coen brothers on the film adaptation of "Unbroken," which will star Jai Courtney, Domhnall Gleeson and Garrett Hedlund, while newcomer Jack O'Connell takes on the task of portraying Zamparini. The film is expected in theaters Christmas Day.