Jon 'Bones' Jones 'Feels Blessed' to Be Back in UFC After Hit-And-Run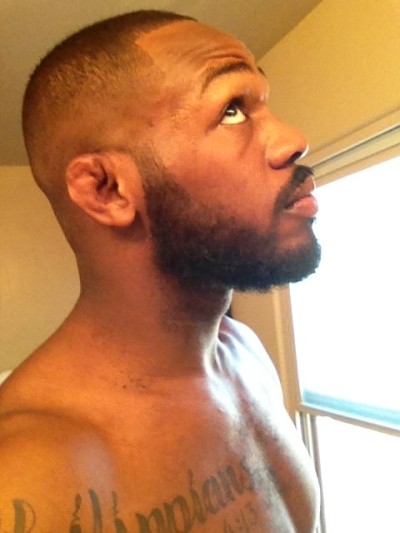 Six months after being stripped of his UFC Light Heavyweight Champion belt for a hit-and-run car accident, Jon "Bones" Jones says he feels blessed that the league decided to reinstate him.
"I am grateful for the opportunity to resume my career and I am excited to show how much I've grown as a person outside of the octagon. It took me losing almost everything I had worked for to realize how much I had," the 28-year-old Christian fighter wrote on Facebook after he was reinstated in the UFC on Friday.
He continued, "I am blessed and humbled by the support of the MMA community and I can't thank my fans enough for their unwavering support through my ups and downs. This marks the beginning of a new chapter in my life and my career and let me assure you, the best is yet to come."
Last April, it was announced that Jones would be suspended indefinitely from the UFC for his involvement in a hit-and-run accident. According to a police report obtained by CNN, Jones fled the scene but returned to get some cash from his SUV before hopping a fence and running away.
Albuquerque police officials reportedly found a marijuana pipe, marijuana and listed "drugs or medication" as a contributing factor to Jones making an illegal turn that caused the accident. UFC President Dana White took to "FOX Sports Live" to announce that Jones, with a record of 21-1 MMA, 15-1 UFC, would be suspended from the league indefinitely and stripped of his championship title.
While Jones did not receive a jail sentence, he did receive up to 18 months of probation, travel restrictions and was assigned to attend 72 charity appearances.
On Friday, the UFC decided to reinstate Jones into the league.
"We've made it clear to Jon that this new opportunity to compete in UFC is a privilege and not a right, and that there are significant expectations we have regarding his conduct moving forward," UFC CEO Lorenzo Fertitta said in a statement shared with The Christian Post. "We're happy to read and see reports that he has embraced the terms of his plea agreement and is using this experience to grow and develop as a person."
Last month, Jones said he was happy to put the traumatic ordeal behind him.
"I am very happy to now be able to put this incident behind me. My actions have caused pain and inconvenience in the lives of others and for that I am truly sorry and I accept full responsibility," Jones wrote on Facebook. "I have been working hard during this time away from my sport to grow and mature as a man and to ensure that nothing like this happens again. I have learned a great deal from this situation and I am determined to emerge a better person because of it.
"I apologize to those who were affected by my actions in this incident and I am hopeful that I will be given the opportunity to redeem myself in the eyes of the public, my family and friends as well as my supporters," Jones added. "I am not sure what the future holds for me but I plan to continue to do the work needed to be productive and successful in every aspect of my life."