Jonathan Gruber, Amy Pascal and the Lurking Nihilist
If we learn anything from the current debacles over Jonathan Gruber's unfortunate comments regarding the importance of not being transparent to the "stupid" electorate regarding some facets of the Affordable Care Act (Obamacare) and the repugnant values expressed in hacked emails of Sony executive Amy Pascal it is this: There is a nihilist lurking in most — if not all — of us.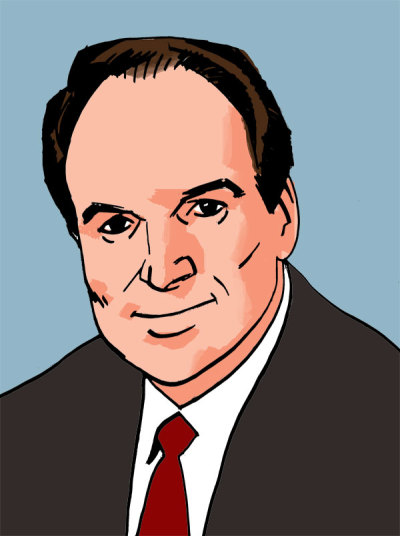 Nihilism is founded on the denial of the Transcendent, that there is something higher and greater than us all. For nihilism there is no transcendent accountability, no transcendent meaning or purpose, no absolute truth or ethics.
As the Gruber debacle shows, nihilism produces nihilistic policy. It does not merely damage the perpetrator, but whole communities of people. This is because the gritty detail of policy is contrived down the bureaucratic chain, away from the heady idealism at the top. Bottom feeders live down there: the nihilists, the raw existentialists, the utilitarians and radical pragmatists, the profiteers, and agenda-driven fanatics.
Nihilism smirks at Jesus' assertion that there is a "payday-someday" (to borrow a phrase from Robert G. Lee, a great past-era orator) when He said, "... there is nothing covered up that will not be revealed, and hidden that will not be known. Accordingly, whatever you have said in the dark shall be heard in the light, and whatever you have whispered in the inner rooms shall be proclaimed from the housetops." (Luke 12:2-3)
The nihilist lurks in the darkness of our souls. Since it whispers to our minds, emotions, and wills that there is no Transcendent One who listens to our every word or watches our actions, we are seduced into thinking that whatever we do in the dark places and the backrooms — like what we do in Vegas —stays there.
Then comes the stark light of an old videotape and a congressional hearing, or the rooftop shouts of hacked emails (the hackers are vicious nihilists too). The Grubers and Pascals and the rest of us if we have any sense scamper to the public confessionals: "Mea Culpa... that is not the real me... I apologize to those I have offended," we blubber.
But an apology is not repentance. To repent is to acknowledge a behavior that not merely got us caught, but actions and words that are an offense to the human community, and above all to the Transcendent One to whom we must all give account. But repentance is a positive. Life can be renewed, there is hope for tomorrow, we can rise as better people from the ashes.
This is not mere platitude. Winston Churchill penned an insightful essay on Moses, and observed: "Every prophet has to come from civilization, but every prophet has to go into the wilderness. He must have a strong impression of a complex society and all that it has to give, and then he must serve periods of isolation and meditation. This is the process by which psychic dynamite is made."
Jonathan Gruber and Amy Pascal are now in the wilderness. The way they respond to the harrowing humiliation will determine their future contributions to the well-being of society. If all they reply with is bravado or an apology for having been caught, the nihilist will still lurk inside their souls and manipulate the darkness and backrooms as always.
But repentance also means others have a responsibility to restore the penitent, and to embrace his or her confession as honest. That doesn't mean a light "forget it ... no harm done," but the willingness to provide loving correction and self-discovery, along with encouragement.
So I began writing a column to join the pile-on of Gruber and Pascal, but then that Transcendent One reminded me that I too am vulnerable to the nihilist within. My own memory treks back through the years in the Nixon White House when the nihilist in me struggled to take over, and in the newsroom when the nihilist wanted to twist facts to support my own agendas, and even in the pulpit when the nihilist sought to swagger and exaggerate and dominate trusting audiences. I have both needed to receive forgiveness and to extend forgiveness.
Hardly any character shows us the conflict raging in the human soul more than Solomon. Thank God for the Bible's raw honesty. On the one hand, Solomon declares that God has put "eternity" — transcendent truth and value — in our hearts. But on the other, Solomon's soul is bared and the nihilist comes into the light: "Vanity of vanities ... there is nothing new under the sun ... there is no purpose in anything ...." (See the Bible Book of Ecclesiastes.)
Exposure is searingly painful, but, taken the right way, is a healing light. Even the worst of nihilists can experience this. A U.S. Army chaplain, Captain Henry Gerecke, was assigned to Nazi war criminals during the Nuremberg Trials. Gerecke knew he had to prepare some of his "flock" to die for their abominations, and that meant helping them find a "place of repentance" (Hebrews 12:17). But one cannot repent unless one understands and acknowledges personal sin and its enormity. Gerecke did not preach soft sermons to the Nazi leaders, but confronted them with God's Law.
Field Marshall Wilhelm Keitel, who led the German High Command throughout the Second World War, was one of the few who took Gerecke's message to heart. Gerecke would not serve communion to anyone who remained unrepentant, but began to see evidence of Keitel's "penitence and faith." Gerecke watched as finally Keitel "kneeled by the cot in his cell and confessed his sins." Gerecke recorded the closing words of Keitel's prayer: "May Christ, my Savior, stand by me all the way. I shall need Him so much."
Some are offended at the extravagance of God's grace — that it would even cover repentant Nazi war criminals. But were it not extravagant there would be no teeth in the promise that where sin "abounds" grace does "much more" (Romans 5:20).
Esau could not find a "place of repentance" (Hebrews 12:17), but apparently Wilhelm Keitel did, and one hopes Jonathan Gruber and Amy Pascal and all the rest of us can too. That makes whatever we have suffered through exposure and humiliation worth it, and helps form us into a higher quality of human being.
Repentance throttles the lurking nihilist.
Wallace Henley, a former Birmingham News staff writer, was an aide in the Nixon White House, and congressional chief of staff. He is a teaching pastor at Second Baptist Church, Houston, Texas. He is a regular contributor to The Christian Post.