Pearl Harbor: 4 Spiritual Lessons We Can Apply Personally (Pt. 2)
In 73 years (I was born December 5, 1941, two days before Pearl Harbor) I have never seen the world situation more volatile.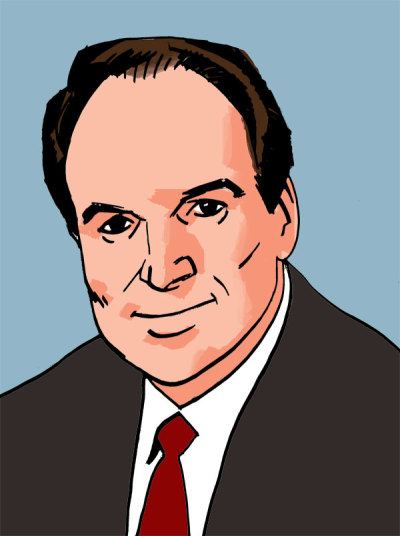 The Pearl Harbor attack is loaded with personal as well as geopolitical lessons. To learn them is to make oneself less vulnerable to the adversary's surprise attacks. Here are a few:
1—The spiritual is everything.
As discussed in Part 1, Pre-Pearl Harbor Japanese culture was a blending (syncretism) of the Samurai spirit made sacred through Shintoism and the Zen Buddhism of that period. However, all cultures – even atheistic ones – ultimately arise from and try to sustain themselves through mystical spirituality.
• Marxism embraced the Hegelian idea that history was being guided to the "paradise" of pure Communism.
• Mao and his Red Book became the spirituality of the destructive Red Guard Movement in the late 1960s.
• Crowds lined up in bitter cold to see the embalmed remains of their gods Lenin and (for a while) Stalin in Red Square.
• North Koreans pray to the founder of their atheistic state, sanction marriages, and lay flowers at the base of his statues.
• Goebbels dressed Hitler rallies in mystical spectacle.
Even professed Christians are sometimes guilty. Some pastors in the American slavery era tried to get biblical sanction for the hideous institution that saw fellow human beings made in the image of God as chattel.
Sociologists Pitirim Sorokin and Samuel Huntington, as well as historians like Will Durant, David Aikman, and even Edward Gibbon (in a back-handed way) have demonstrated the primacy of the spiritual in the development and behaviors of civilizations.
The Bible, however, gives us not mere theory, but literal truth, when it says, in Ephesians 6:12, "We are not fighting against flesh-and-blood enemies, but against evil rulers and authorities of the unseen world, against mighty powers in this dark world, and against evil spirits in the heavenly places..." (NLT)
The ultimate enemy in the Second World War was not the Japanese Samurai warriors or the German Nazis, and is not now Islamic terrorists, would-be global tyrants, young black men, white policemen, illegal immigrants, Barack Obama, House Republicans, or any other individuals or groups varying partisans see as villainous.
2—Cataclysms on the mega-scale begin with chaos on the micro-scale. 
There is no national or international tragedy that does not begin with a human being resisting what C.S. Lewis called the Tao.
It "is not one among a series of possible systems of value," wrote Lewis in The Abolition of Man, but "the sole source of all value judgments." To reject the Tao means "all value is rejected."
The Tao, Lewis thought, was God's Law written on the human heart. (Romans 2:15) Personal sin is much better understood in the context of Tao. Sin is usually seen as a religious violation, and thus dependent on one's denominational or personal preference, therefore relative. But the Tao is the way the universe works optimally, as designed by its Creator. This means that sin is like putting water in your gas tank, in violation of the designer's plan.
Sin does have transcendent implication because it always involves accountability, determined by God's holy character, without which law is meaningless. Judgment thus arises from violation of God's design for people and nations, but it always starts at the level of the human being.
Chaos is the punishment.
3—We must grasp the importance of being alert to surprise attacks in our personal lives.
In 1960 I was a student at Samford University. I was shocked one day to pick up a newspaper and read that the fiery evangelist who led me to Christ in 1956 had an affair, and was leaving the ministry.
"How could that have happened?" I asked a theology professor, Dr. Hudson Baggett.
 "Because he didn't believe it could happen to him," replied Dr. Baggett.
Jesus calls the devil a thief, Paul refers to our adversary as an "angel of light," and Peter sees him as a prowling lion. If we live in delusion about this we will suffer the surprise attack that brought down the southern evangelist who led me to Christ, and scores of others.
4— We cannot negotiate with the devil.
Rationalization is a major technique for negotiating with the devil – literally and figuratively. The whole process is motivated by the desire to justify sinful actions. If evil is not absolutely evil, loopholes can easily be found, and are easy entry routes for Satan's surprise attacks in our lives.
Harvard Law Professor Robert Mnookin may not be a Bible-based Christian, but he has clear insight into the nature of sin, evil, and good. "It is not fashionable to talk about evil," he writes in his Bargaining with the Devil: When to Negotiate When to Fight. While Mnookin agrees that the dangers of "smug moralism and religious fundamentalism" might exist in some minds, he does not personally believe that "the concept of evil is incoherent or meaningless."
Winston Churchill also saw this, and refused to negotiate with Hitler because he thought it would be like parleying with the devil himself. Such determination must guide our personal lives, for the possibility exists that we can destroy everything we touch if our rationalizations lead us to embracing the devil's delusions.
There can be no better advice for us in the continuing age of surprise attacks than ancient words penned by the Apostle Peter, which I paraphrase: Be on the alert, be ready, be aware, because adversaries prowl about all over the place, probing for the empty places, the weak zones, they can exploit. (1 Peter 5:8)
That goes for us as individuals as well as our institutions and nations. The deadliest thing we can say is, "That could never happen to me/us."
Wallace Henley, a former Birmingham News staff writer, was an aide in the Nixon White House, and congressional chief of staff. He is a teaching pastor at Second Baptist Church, Houston, Texas. He is a regular contributor to The Christian Post.