Jordan Peterson talks of Jesus, the Gospel, leading Christian fans to speculate about his faith journey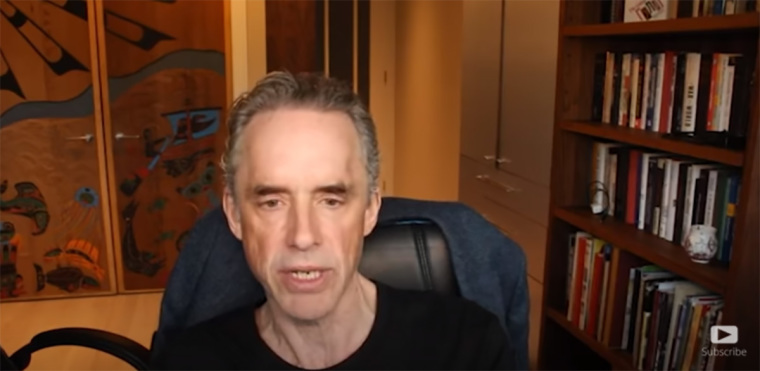 Author and speaker Jordan Peterson choked up in tears as he spoke about Jesus Christ in a recent podcast, leading some of his Christian fans to pray for his faith journey. 

In a March 1 episode of his podcast, the Canadian thought leader spoke with Jonathan Pageau, an icon carver and the editor of Orthodox Arts Journal, about a variety of philosophical and spiritual themes, including the conscience and Judeo-Christian narrative.
Speaking of the Christian line of thinking that links the conscience with divinity, which is shaped by the indwelling presence of the Holy Spirit, and other views of how the conscience can be understood, Peterson explained that biology and psychology can only take one so far.
"To some degree, because we are so social, if we don't manifest an appropriate moral reciprocity, we're going to become alienated from our fellows and we won't survive. We'll suffer and die. We certainly won't find a partner and have children successfully. To some degree, the conscience can be viewed as the voice of reciprocal society within, and that's a perfectly reasonable biological explanation," he said.
Yet the deeper one goes into biology it shades into something religious because, once the fundamental structure of the human psyche is analyzed, it "becomes something with a power that transcends your ability to resist it."

Responding to a critic who asserted that the Christian Gospel is no more significant than the dying-and-resurrection stories of other mythological gods, the Canadian professor pointed out that Jesus was a real person who actually lived in addition to a narrative, and in a sense, Christ is the union of those two things.  
"The problem is, I probably believe that. And I am amazed at my own belief and I don't understand it," he said.
"Because I've seen sometimes the objective world and the narrative world touch. That's Jungian synchronicity. And I've seen that many times in my own life and so in some sense I believe it's undeniable," he continued, choking up in tears.
Though the narrative world and the objective world are not the same, they intersect "and the ultimate example of that in principle is supposed to be Christ. And that seems to be oddly plausible," he said. 
"I still don't know what to make of it, partly because it's too terrifying a reality to fully believe. I don't even know what would happen to you if you fully believed it."
Peterson's bestselling 2018 book 12 Rules for Life: An Antidote to Chaos contains many references to Scripture.
The podcast elicited responses from Twitter users who found his comments moving, urging people to pray for the clinical psychologist to come to faith. 
Peterson, who was also a professor of psychology at the University of Toronto, has reemerged in recent weeks following a lengthy battle with severe health problems. In an 8-minute video he released in October, Peterson explained he had been suffering due to use of benzodiazepines, drugs such as Valium, which are often used to treat anxiety. He was prescribed the medications, but then stopped taking them and the withdrawal led to neurological damage. That then set in motion an international search for specialists worldwide who could provide the appropriate treatment.
"That's put me in and out of hospitals for much of the past year," he said at the time.
Peterson initially made waves and gained international prominence following his refusal to use opposite-sex pronouns when speaking about transgender-identified people and his public objections to Bill C-16, which enshrined the nebulous notion of a self-declared "gender identity" as a category into the national human rights charter and criminal code.

Peterson, who was raised Protestant and is unapologetically a "Jungian" — named after Swiss psychiatrist and psychoanalyst Carl Jung — told Roman Catholic author and podcaster Patrick Coffin in a February 2018 interview that he needed "three more years" before he could say whether he believed Jesus rose from the dead.