Jordin Sparks Leads Worship Service in California Church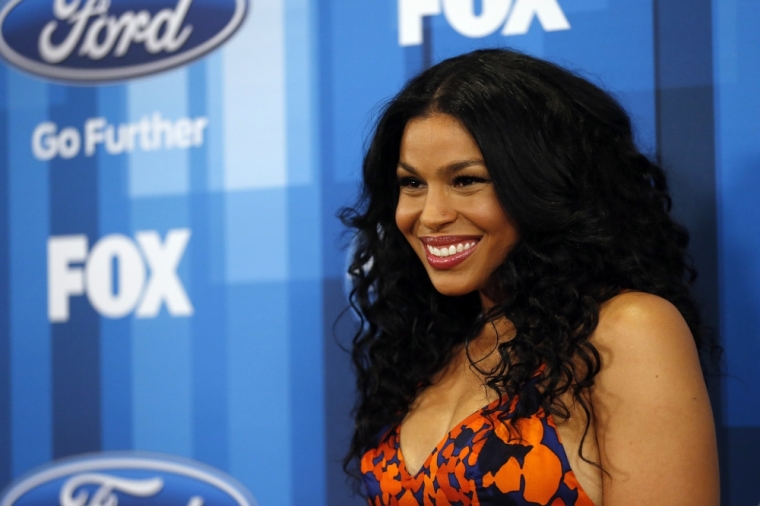 Jordin Sparks found fame on the "American Idol" stage, but she recently returned to the sacred space where she developed her musical talents: the church.
The 26-year-old singer-songwriter led prayer and worship at the Angelus Temple in Los Angeles, California, on Sunday.
"We're so excited about what God is going to do today through our morning of prayer and worship," the church's Twitter account reads, along with an image of Sparks.
The visit was not a surprise, as Sparks also shared her plans with fans on Twitter so they could join her at the church or watch the service online.
" Good morning, loves! Meet me here: http://atlive.churchonline.org @ 9:30! Special service today, it's all worship! @AngelusTempleLA #dailybread," Sparks tweeted.
During an interview back in 2009, the singer spoke about the impact of her faith and the church have had on her career as an entertainer.
"My faith has been a humongous part of how I have looked at my career. I started out singing in church very young and it took off from there," Sparks said in an interview with Cross Rhythms in 2009. "The music business is a very secular world and there are always people quick to point to you as a hypocrite when you mess up with something and fall. I know that God has blessed me to be where I am and everything he has placed before me is just so amazing."
Earlier this year, she spoke about how blessed she was after attending church.
"I was so blessed by the message today! Had chills up 2 my face," Sparks tweeted back in February. "God, I'm so grateful for your grace and love! I do not deserve it. Thank you!"
While Sparks did not specify which church she attended, she has been vocal about her religious beliefs in the past. After acting in the 2014 film "Left Behind," the entertainer spoke about her hope that the movie, inspired by the biblical rapture, would touch more than just Christians.
"I think the great thing about this movie is that the people in it have the ability to bring in people from all over to see the movie, whether they are believers, whether they're non-believers, whether they are agnostic, whether they don't believe in anything, it doesn't matter," she told The Christian Post in 2014.
Sparks has previously taken to social media to speak about her spiritual life, including last September when she called on prayer warriors to intercede on her behalf during times of anxiety.
"I'm having such bad anxiety. I can't sleep," she tweeted. "If there's any prayer warriors out there, can you please send up a prayer for me?"
Pastor Rick Warren from Saddleback Church in Lake Forest, California, happened to see the tweet and answered Sparks' call for prayer.
"Praying for u Jordin,' he responded. "False Evidence Appearing Real(Fear) is worse than the reality. Don't resist it REFOCUS elsewhere."
Sparks seemed to appreciate the pastor's response and tweeted, "thank you! That was very encouraging!"