Josh and Anna Duggar Expecting Baby No. 5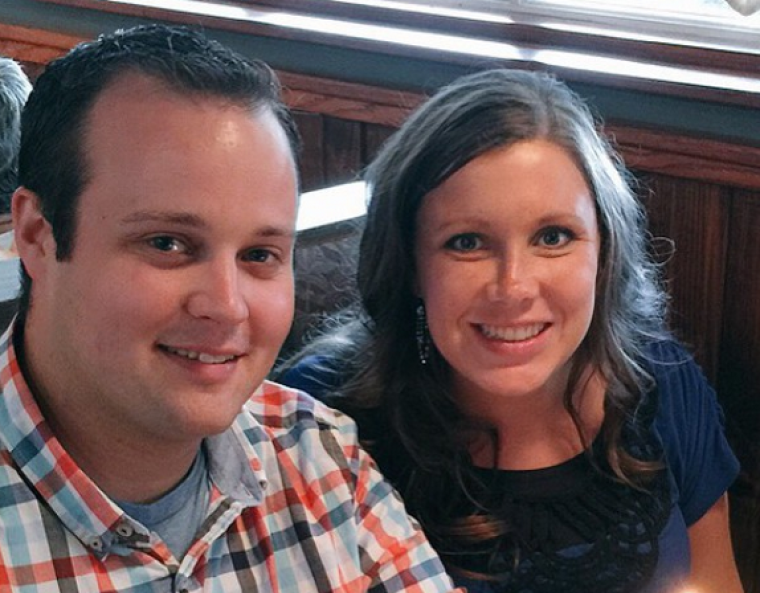 Josh and Anna Duggar have announced that they're expecting their fifth child two years after it was revealed that Josh had been using the adultery website Ashley Madison and molested four of his sisters and one baby sitter.
Amid the controversy, the Duggar family's long-running reality TV show "19 Kids and Counting" was canceled by the TLC network. Josh was then fired from his job at Family Research Council Action in Washington, D.C. and reportedly checked himself into Reformers Unanimous counseling program in Rockford, Illinois.
Last month, the Hollywood Gossip website speculated that Josh and Anna were headed for divorce, a claim they said was "absolutely not true."
On Friday, the couple annouced that Anna is pregnant with their fifth child, a boy.
"For nearly the last two years, we have quietly worked to save our marriage, focus on our children, and rebuild our lives as a family. Doing so is never easy after a breach of trust. We've learned that a life of faith and rebuilding a life together is simply done one day at a time. As we continue our journey as a family and rebuild our lives, we are delighted to share with you that we are expecting a new baby boy later this year.
"Beauty comes from ashes and we cannot wait to see and kiss the face of this sweet new boy!" they said as they signed their announcement with a simple "Josh and Anna."
Reports surfaced in 2015 that someone using a credit card under the name Joshua J. Duggar had multiple accounts on Ashley Madison from February 2013 to May 2015. The credit card info purportedly matched the former home addresses of Duggar in Fayetteville, Arkansas, and Oxon Hill, Maryland.
A total of $986.76 had been charged to the credit cards under two accounts during the two year span. When the news broke in August 2015, Duggar subsequently confessed and admitted that he had also molested four of his younger sisters when he was 14. He later issued a public apology which can be read here.
Although it is not clear what Josh's siblings think of the pregnancy annoucement since none have individually congratulated him. A post on the Duggar Family's Facebook page acknowledged the announcement.
"Such a sweet announcement from Josh and Anna, our entire family looks forward to this sweet new blessing," the post read.