Journey's Jonathan Cain Trying to Write 'Don't Stop Believing' of the Christian World (Interview)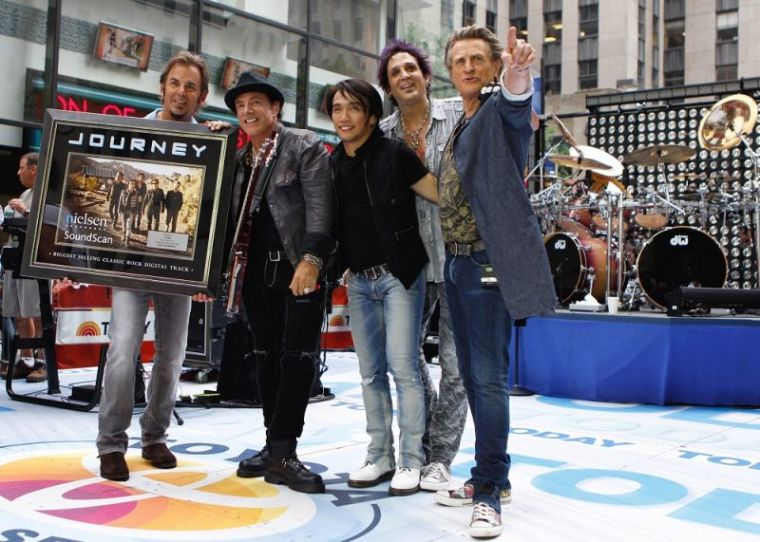 WASHINGTON — Journey keyboardist and future Rock & Roll Hall of Famer Jonathan Cain has opened up about how God inspired him to pay his blessings forward by writing and singing Christian music that he hopes will one day be as "timeless" as Journey's 1981 hit "Don't Stop Believing."
The 68-year-old Cain, who is married to Florida televangelist and a faith advisor to President Donald Trump, Paula White, released his first Christian album titled, What God Wants to Hear, last October. The album earned four out of five stars from CCM magazine and made it on the Billboard chart for Top Christian Albums for the week of Nov. 12, 2016.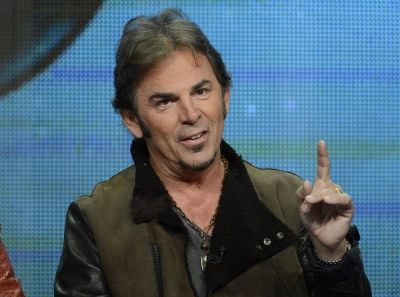 Cain spoke with The Christian Post in Washington, D.C. over the inauguration weekend and explained the course of events that really prepared him to release his own Christian album while Journey was on a tour break last year.
Cain, who co-wrote the iconic rock song "Don't Stop Believing" and is the sole author of the popular Journey song "Faithfully," explained that things sort of began to grow stale for him in his music career. He said it's not that he doesn't love touring with Journey, but he began feeling the need to do more to pay back the blessings in his life.
"It was time. I have been blessed so much in the past years and the Lord has blessed me in so many ways with my music and my family and my career, and it was time to pay the blessing forward," Cain said.
"I was [on] sort of a hiatus of recording and the Lord awakened, if you will, my creative spirit," he added. "I got pretty down on myself because I wasn't doing anything that was successful or that I liked, and was at a spot where I was just in the wilderness and asking myself, 'What am I supposed to do with the rest of my creativity and my drive?' God answered with these lyrics that came last year and came in a mighty fashion."
'I have never written songs like this'
Despite having such a long songwriting career, Cain said he had "never written songs like this."
"I have never written songs like this in the sense that I get the lyrics first, then I check in the Bible and make sure that scripturally I am sound, then I go forward and make music," Cain explained. "What came out was pretty profound and Paula approved of it. I tried it out at our church in New Destiny Christian Center [in Apopka, Florida.] Being the pastor's husband, I had a little advantage to go up there. And so, the music flowed and I had an outlet."
From there, Cain said that it was the congregation that really encouraged him to further pursue Christian music.
"I tried some music and they responded and they were online going, 'Oh wow, that was anointed,'" Cain told CP.
But even before Cain started writing his own Christian songs, he said that his real first experience with leading worship came when he had to learn about eight praise songs to perform at a women's conference that his wife was attending in the Bahamas.
"There were 200 women and the budget didn't have anything for praise. So, I went and I learned eight praise songs. I figured since I am out on a cruise with her anyway, I went up there and led praise and worship for the first time," Cain said. "It felt natural and it felt right."
First encounter with Scripture and music
But even before learning to sing praise songs for the women's conference, Cain said he dabbled with spiritual music writing in his past works with Journey.
In 1996, Journey lead singer Steve Perry reunited with the band to release the album Trial By Fire. For that album, Cain said Perry brought in a Bible to reference for inspiration.
"It was refreshing," Cain said. "We wrote about 'treasures in jars of clay, let the light shine in the darkness.' I thought, 'This was fresh.' That was my first encounter with Scripture and music and I have been a believer all my life."
Cain explained that in one of the last albums Journey produced, guitarist Neal Schon had dreamed up more of a "Hindu theme."
"I wrote some lyrics for it and it didn't ring true for me," Cain said. "Yet, it is still about God. ... But, it wasn't about Jesus. That wasn't my guy.
"It was based on a universal oneness that the whole universe is a circle. That was Neal's idea. It was kind of a metaphysical way," Cain continued. "It was not a bad way but it was missing my Savior. So, I was like, 'I did really well with that but what if I did the same thing with God and the Holy Spirit?'"
'I gave you this for you to sing'
During his break from Journey last year, Cain explained that the songs just came to him.
"I am normally stuck behind the piano and someone else is singing songs. I prayed about what I should do with this album and the Lord said, 'You need to sing. I gave you this for you to sing, not for anybody else to sing. If somebody else wants to sing it, they can sing it later. This is your album,'" Cain recalled God telling him. "So, I received it."
Cain recorded the album in his own Addiction Sound studio in Nashville, Tennessee. The album includes songs like "Deeper than Deep," "Bold in Prayer," "Rush Into Me," "What God Wants to Hear" and "Because the Blood."
"The thing about this music that excites me is that it is timeless, it doesn't have a shelf life. That's always bothered me about our secular world. It's like, 'You're old, you're done,'" Cain asserted. "But if I take the same energy that it takes to make a demo and make it for the Lord, now I have got something."
Cain said he feels little pressure when writing Christian songs because he does it out of passion, not for the money.
"I have nothing to lose. I don't do this for a living. I am not forced to do this. I do this out of the joy of my heart," he explained. "I am not going to make any money on it. I will be lucky if I break even on it. But the idea is, what if I did write something that was just timeless, what if I did write that 'Don't Stop Believing' for the Christian world? Who knows? I am certainly going to try."
Cain will be inducted into the Rock & Roll Hall of Fame in Cleveland, Ohio, as a member of Journey on April 7.